Why is My Boiler Leaking?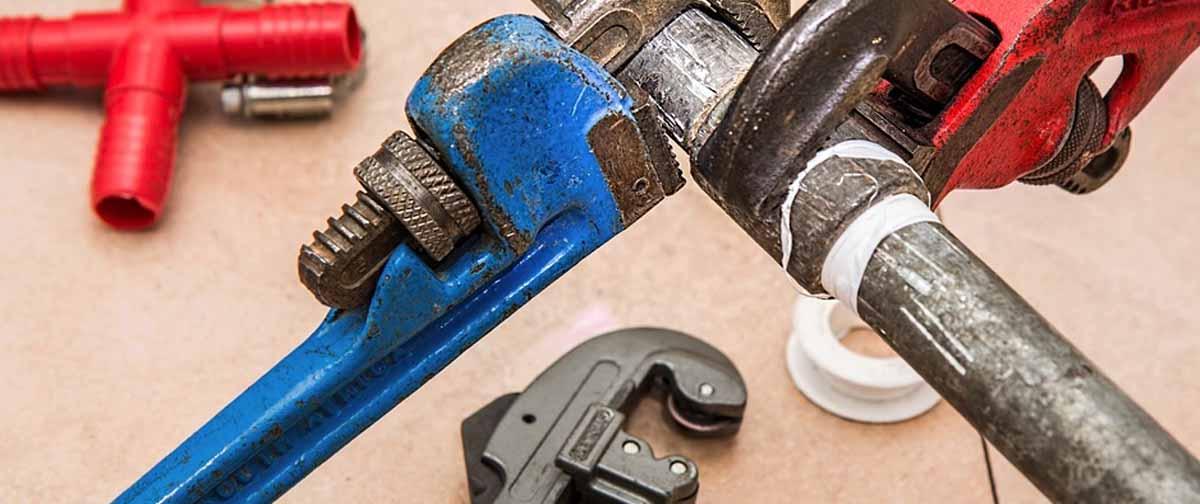 If you've found that your boiler is leaking, even the slightest bit, don't hesitate to contact an engineer as it could lead to corrosion, rust or could cause electrical parts to malfunction.
There are a few reasons why your boiler might be leaking, with high pressure and poor installation being among the most common causes. You shouldn't attempt to repair the issue yourself, but you can take a few steps to prevent more water leaking into your home:
Turn off the water supply
Switch off the heating
Wipe up any water
Contact a qualified engineer
---
---
Causes of a Leaking Boiler
There are several reasons why water might be leaking from your boiler and the root cause can often be determined by where the water is coming from.
Corrosion
Corroded pipes or tanks could eventually begin to weaken, which may result in water escaping over time. Should the corrosion not have spread further than a single pipe or valve then simply replacing the corroded part will resolve the issue.
In the case that the corrosion has spread throughout the system, it's probably beyond repair and mean that you'll need to replace your boiler.
Pressure
If your boiler pressure is too high then this could result in the boiler leaking, this is because the boiler needs to let out some of the excess pressure to avoid the unit imploding.
You can tell if your boiler pressure is too high if the needle on the pressure gauge is pointing anywhere above 2. So if you can see that you boiler pressure is too high, you can simply reduce the pressure. The correct boiler pressure is between 1 and 2 on the pressure gauge.
Temperature
Boilers are fitted with a temperature control valve (TCV) which monitors the temperature of the water within the boiler and stops it from getting too high. Any leak from the temperature valve suggests that the boiler temperature is too high and could lead to scalding water coming out of the taps.
Pump Seals
A boiler pump is there to pump water around your home's heating system, so if it isn't sealed correctly then the water can leak out. The pump will either need replacing or resealing.
Wear and Tear
Just like anything, boilers don't last forever and can wear out with time. If your boiler is older than 10 years, it's probably time to consider installing a new one that will not only be much less likely to leak but also increase the energy efficiency of your home, helping to save you money on your bills.
Loose Joints
Part of the natural wear and tear includes joints and pipe connections loosening over time as a result of the water repeatedly expanding on heating then and contracting on cooling. This means that the joints need to be tightened up to prevent water from coming out.
Poor Installation
Finally, a leaking boiler could quite simply be caused by poor installation; this is often the case when water is coming from the pipe fittings. To avoid this happening, you should only allow a Gas Safe registered engineer to install a new boiler. Use Boiler Guide to get free installation quotes from up to 3 fully-qualified engineers in your local area.
---
---
My Boiler Has Stopped Leaking, Why?
The most likely reason is that you've turned the central heating off, meaning that the pressure within the system drops and the leaking stops. One other reason could be if your area has recently experienced heavy rainfall as the water can get into the boiler via a poorly fitted flue. If this is the case, then you should contact an engineer who will be able to fit the flue properly.
Does a Leaking Boiler Cause Low Pressure?
Not only will a leak from your boiler lead to low boiler pressure, a leak anywhere around your central heating system will do the same. A boiler with low pressure won't be able to operate efficiently so getting the leak seen to by a professional is important.
How Dangerous is a Leaking Boiler?
A leaking boiler has the potential to cause lots of damage, not just to the boiler itself but your home too. It's highly likely that water will be leaking onto electrical components that could end up short circuiting. Depending on where your boiler is and how far the water has spread, it could potentially cause damage to carpets, furniture and other belongings.
Preventing a Boiler Leakage
An annual boiler service by an engineer will ensure that your system is running safely and bring any potential issues, that could end up being major problems, to the attention of a trained professional before they happen. This is the best way to prevent your boiler from leaking and having to deal with water going everywhere.
How to Fix a Leaking Boiler
Don't attempt to stop the leak yourself, instead you should enlist the help of a qualified engineer.
You can do this really easily and quickly right here. By completing one of our simple online forms, you'll get free quotes from up to 3 trusted engineers in your local area. You'll then be able to compare the quotes and choose the best one for you, or not, as there's no obligation to use any of the quotes if they're not right for you.
---
---