Women Installers Together Conference 2019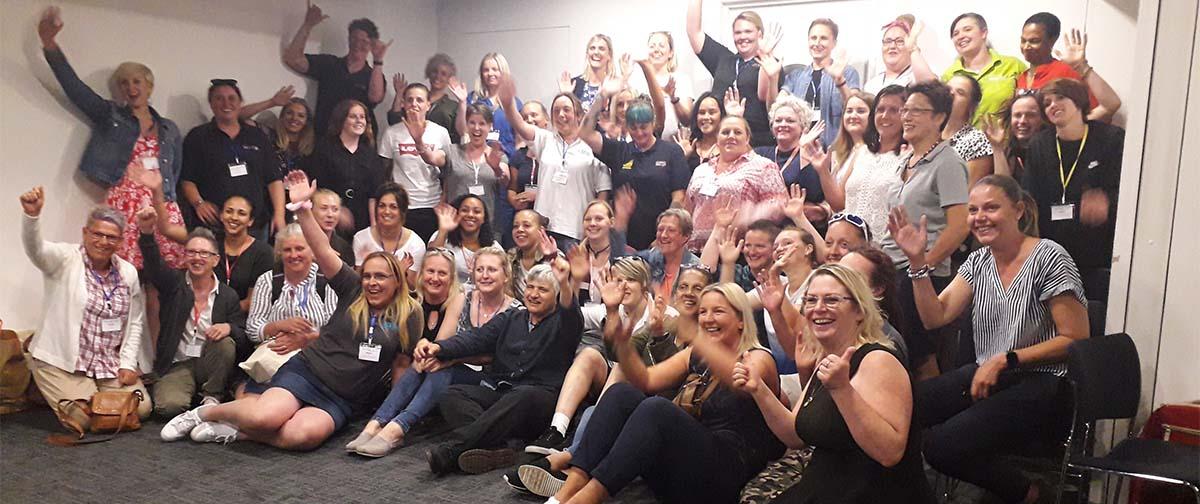 At Boiler Guide, we have a network of thousands of heating engineers all over the UK all ready with free quotes to fix or replace your boiler. Aside from all of them being Gas Safe registered and highly recommended, all these engineers have something else in common: they are all male.
According to the Gas Safe Register, only 500 of the 100,000 Gas Safe registered heating engineers and fewer than 30 out of OFTEC's 9,000 engineers are female. While statistically it makes sense that our network would be male-dominated, we're keen to see this situation change. Not only does being a self-employed plumber/heating engineer offer plenty of benefits which appeal to men and women, including flexible working hours and good rates of pay, there is clearly a customer demand for greater gender balance and the option of employing a female engineer. Find out more in our article Where are all the female heating engineers?
---
Are you a Gas Safe Installer?
---
In July 2019 we attended the Women Installers Together (WIT) conference in London. The conference is organised every year by Stopcocks Women Plumbers and brings female plumbers and heating engineers from all over the UK together. Being a self-employed tradesperson can be an isolating job regardless of gender, but it becomes even more so when you are a woman in what some still deem to be a 'man's profession'. The WIT conference gives these women a sense of community, an opportunity to share both their good and bad experiences in the career and to discuss what changes are needed to encourage more women into the industry.
An introduction to unconscious gender bias
The conference began with an introduction by the founder of Stopcocks, Hattie Hasan. She talked about unconscious gender bias and the psychology which sits behind our natural instinct to create patterns. Simply put, our brains have to process so much information at once that it's necessary for it to create shortcuts, otherwise known as assumptions or prejudices. We try to see patterns in the world around us so that we can focus on only what we need to survive from minute to minute. Hattie called this our 'monkey brain' and in this context we all have pre-existing templates in our mind about gendered professions, whether conscious or unconscious.
From childhood through to our education and what we see in the media we are trained to expect female nurses, teachers and secretaries and male builders, doctors and leaders. We may assume women will be supportive, submissive and nurturing while we expect men to take the lead and solve practical problems. When we see someone who breaks the mould, we feel the jolt of the unexpected. This jolt does not necessarily make us prejudiced or wrong; the important part is how we process the information and recognise that our assumptions aren't based in reason or logic, but unconscious gender bias.
Meeting the women in the industry
During the conference I had the opportunity to talk to some of the women about whether or not they had encountered gender bias so far in their careers and if so, how have dealt with.
"After qualifying I started out looking for jobs, but because I'm older and female almost every person I spoke to said, "Oh, what are you doing plumbing for?" So I decided to do it on my own."
"I was working on an extension in a home as the plumber. When the builders came in they looked at me like they'd seen a ghost and said, "Who are you?" I said, 'I'm the plumber', and he said, 'I thought you were the babysitter'. After that, he was very overbearing and kept suggesting how I should be doing my job. I was working for someone else at the time and I said to him that I refused to return to the job if that individual was still there. Thankfully, I was supported and he was moved to another assignment."
"I think the best way to challenge gender bias is to approach it head on. If you get into conversation with your customer or another engineer and actually find out what their views are, you can make them think about it."
"I haven't had any negative experiences in terms of sexism of bias, but that might be because I stand my ground. I'm too confident in my abilities and my knowledge and I don't think I even give customers the opportunity to doubt me."
---
Need a new central heating system?
today.
---
"Most of my customers find me because I've been recommended by someone else, and several times recommendation has come from someone who wasn't confident in my ability at first. That's a good feeling, because it feels like I've gone a little way to changing someone's mind about female engineers."
"Talking about it naturally, positively and confidently before you join a company or start work on a job can help to remove any awkwardness."
About halfway through the discussion, one of the plumbers mentioned that a customer had become very excited when she arrived to work at her home: '"You remind me of Mrs Plug the Plumber!" she said. I didn't know what she was talking about, but I looked into it later and found out she was talking about an old children's book.'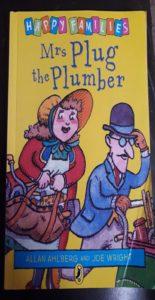 After the conference we decided to look for the book ourselves and did indeed find that Mrs Plug the Plumber by Allan Ahlberg and Joe Wright had been published by Puffin Books in 1980. It tells the story of a female plumber, Mrs Plug, who is not only her local community's go-to plumber – "Send for Mrs Plug!" – but is also not averse to stepping in to save people from robbers and stopping ships from sinking.
She does all this often with her husband, Mr Plug, as her "plumber's mate" and two young children in tow, unless Mr Plug is home putting the "little Plugs to bed". It's a charming story which any child would enjoy, but also somewhat ahead of its time in terms of professional gender equality. Mrs Plug is a working mother balancing family life with a challenging career. There are also plenty of other books in the same 'Happy Families' series which explores a number of professions alongside family life including, Miss Jump the Jockey and Mr Tick the Teacher.
Five minutes of fame
After a motivational speech by women's rugby player and TV pundit, Maggie Alphonsi, the final section of the conference was called 'Five Minutes of Fame'. It was an opportunity for the attendees to take the microphone, stand up in front of their peers and tell their own story. We heard from women who had embarked on a new career after a change in personal circumstances and some who had studied plumbing and engineering at college. Of these women, some had since moved on to become regional engineer managers for British Gas or plumbing lecturers inspiring the next generation. We also heard from Jade who spent several years feeling directionless and unmotivated, but who is now a Stopcocks plumber thanks to the support and mentoring she found in Hattie Hasan, the founder of Stopcocks.
Hattie Hasan is the founder of Stopcocks Women Plumbers and believes that while it's essential that school children and young people are given the support and opportunities to pursue whatever career they want, regardless of gender, long-term change needs to come from within the industry:
How we encourage more females into the industry
During the conference, the attendees discussed several methods of approach which could help bring more women into the industry. From the need for schools and parents to present both girls and boys with ungendered career options and to support them in whatever they want to do to more structured training routes. Crucially, several women talked of the difficulties they had faced in trying to secure an apprenticeship to get the practical experience they needed. While there is government funding for companies which take on an apprentice aged 18-24, they have to fund anyone older than that by themselves which is often unrealistic.
"Given the massive difference in the proportion of women to men in the industry, to expect the minority (the women) to be the ones to make this change is unrealistic, especially if many are young women fresh from college and at a disadvantage because of their age and relative inexperience. The industry is beginning to change, but slowly, and so slowly that impetus can be lost as long as it's seen to be only an issue of concern for women."
OFTEC Training Manager, David Knipe, said:
"Parents, teachers, careers advisers, employers and organisations, including OFTEC, all have a role to play in breaking down these barriers. The heating profession could and should appeal to anyone who is looking for a fulfilling, hands-on career, regardless of gender, age, ethnicity or any other characteristic."
If you are interested in a career in plumbing or heating or you know someone who is, the Chartered Institute of Plumbing and Heating Engineers (CIPHE) is the professional body for plumbers and heating engineers in the UK and can provide further information on training and qualifications.
---
Are you a Gas Safe Installer?
---