Working From Home Tax Relief: Get Help Paying Your Heating Bills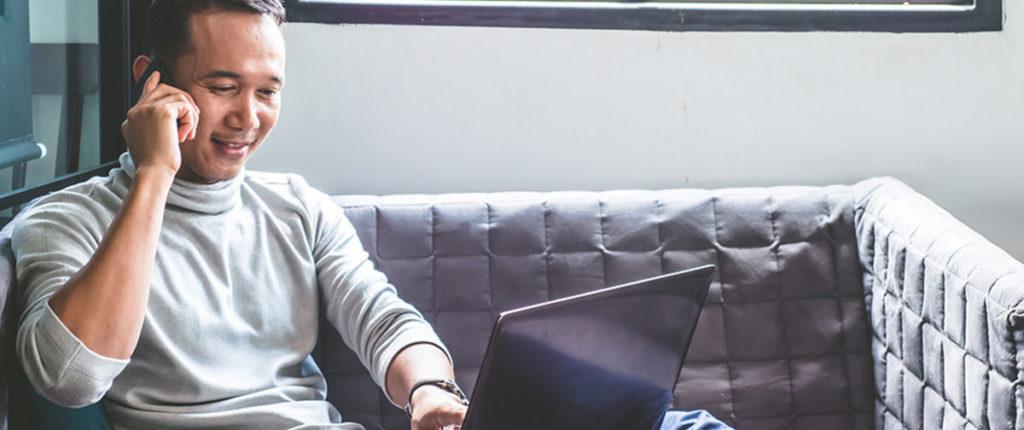 Does your employer need you to work from home? Then you can claim working from home tax relief to help cover additional heating and electricity costs.
Through the government's working from home tax relief, you can get tax relief on £6 a week for the whole tax year. That's an annual saving of £62 for basic rate taxpayers.
Claiming heating allowance for working from home
Any employee who has had to work from home – for reasons including the COVID-19 pandemic – can claim working from home tax relief from the government for the full tax year. Even if you've only had to work from home for a single day. You will get tax relief on £6 per week which equates to £1.20 a week for those paying the basic 20% tax rate.
Can I still claim if I'm part-time?
Part-time employees won't miss out and can still claim a full year's worth of working from home tax relief.
Can I still claim if I'm not the only person working from home in my house?
Whether you live with a partner or in a house share each individual can still make a claim.
Note: You will need to make a new claim for each tax year.
How much can I claim?
So, you're working from home. Great for saving money on the commute but costs will likely go up in other areas. Mainly heating and electricity.
To help cover these additional costs, your employer can choose to pay you an additional £6 each week. Best of all, it's completely tax free.
If your employer isn't paying you extra then you can make a claim for working from home tax relief. This means that £6 will be deducted from your taxable income each week. Plus, as of October 2020, HMRC made it possible to get tax relief for the whole tax year from a single application.
| | Basic Rate Taxpayer (20%) | Higher Rate Taxpayer (40%) |
| --- | --- | --- |
| Weekly Saving | £1.20 | £2.40 |
| Yearly Saving | £62 | £124 |
There's no need to hold onto bills or receipts to prove how much you spend.
Note: You can claim more than the £6 per week but proof will be needed.
How to claim WFH tax relief
To make a claim, you will need to visit the dedicated page at gov.uk. To complete your claim, you must be an employee and you'll be needing:
Government Gateway ID (and password)
A recent payslip
Your National Insurance number
The date you started working from home
If you do your taxes via a self-assessment then you will need to apply as part of the self-assessment.
How much does home heating cost?
The costs of home heating will vary depending on your demand, supplier and property size. Below, you can get an idea of how much we're paying for gas on average depending on the size of the house.
| Property Size | Monthly Gas Bill | Annual Gas Bill |
| --- | --- | --- |
| 1-2 Bed Home (8,000 kWh) | £33 | £392 |
| 3-4 Bed Home (12,500 kWh) | £48 | £572 |
| 5+ Bed Home (18,000 kWh) | £66 | £793 |
Source: uPower
How to lower your heating bills
When working from home, you're likely to be using the heating far more often. You get up, put the heating on, answer your emails and before you know it, the heating has been on all day.
So how can you keep your home at a comfortable temperature without paying over the odds on your heating bills? We've got a few tips to help….
Turn your thermostat down
Turning the thermostat down by 1-2 degrees could cut your heating bills by as much as £80 – £100. That's a huge saving for such a simple step.
Don't go turning your thermostat down too far – Between 18 and 21 degrees is considered a comfortable temperature. After all, you still want the heating to keep you warm.
Fit a smart thermostat
Thermostats have come a long way from the basic dial on the wall. Amongst other things, a smart thermostat can adapt to your routine, monitor whether conditions and know when the house is empty. That last one is great if you've ever left the heating on when heading out.
You'll also have greater control over the heating. Using a smartphone, you can turn the heating up or down from anywhere. Whether it's on the sofa or a few miles down the road.
Insulation, insulation, insulation
If heat can't leave your home then it will be warmer for longer. And the secret to keeping the heat within your four walls is insulation.
Insulation comes in many forms with loft, floor, cavity wall and double glazing all being effective. Sufficient insulation will mean that your boiler isn't having to work so hard. Which will see your heating bills drop. By as much as £200 in some cases!
If you have a hot water cylinder then it can also be insulated – along with the surrounding pipes – to keep your domestic hot water warmer for longer.
It's also worth taking the time to do a bit of draught-proofing. This could include filling in cracks around windows, adding a brush strip to your letterbox or putting snakes along the bottom of doors.
Switch gas supplier
It's always worth shopping around when it comes to gas suppliers. Doing so could save you a considerable chunk each year. This is easier than ever thanks to online comparison sites.
Get your boiler serviced (you should do this once a year)
A boiler can't remain in peak condition without an annual service. Much like a car. Arranging for your boiler to be serviced will maintain reliability, safety and efficiency. All of which will help to keep your heating bills to a minimum. It will also greatly reduce the risk of any faults in the future. So you could also be saving on an unexpected repair bill.
Replace your old boiler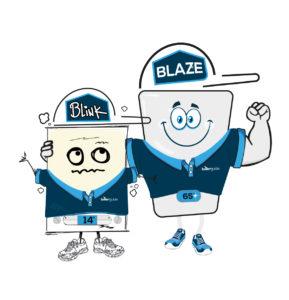 If your boiler was installed more than 8 years ago then it's time to start thinking about a replacement. Over time, boilers gradually lose their efficiency. This means that they'll be using more fuel to heat your home to the same level. And you'll soon see your heating bills head in the wrong direction.
A brand new boiler will see that your heating bills are kept to a minimum. This is thanks to the highly efficient technology found in modern boilers.
So if you've been putting off the installation of a new boiler, consider the long term savings there to be made. You stand to benefit in the long run.
Let us help you get off to the best possible start with your boiler replacement by connecting you with local installers. We only work with reputable and fully-qualified heating engineers and you can get free quotes from up to 3 in your area today.
---
Get FREE Boiler Quotes
If it's time to replace your current boiler, use our free service to
get quotes now
---