How to Balance Your Radiators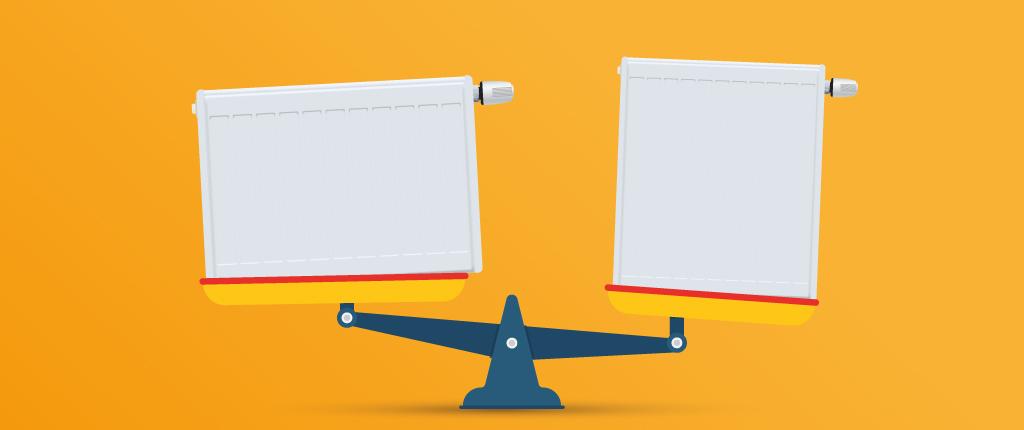 You'll need to know how to balance radiators if some take longer to heat up than others.
By balancing the radiators, you're making sure they all heat up evenly. And it's a job you can do yourself without a heating engineer. So let us take you through how to balance radiators step-by-step.
Note: Balancing a radiator is different to bleeding a radiator. By bleeding a radiators, you're removing trapped air from a single radiator while balancing makes sure all radiators get as warm as each other.
When to balance radiators
You'll need to balance the radiators if some take longer to warm up.
While the radiators closest to the boiler are likely to get the most heat, those furthest away will be colder for longer.
Balancing radiators involves checking every radiator in your house. So it can take a fair bit of time but you'll feel the benefit.
When you have new radiators, valves or central heating work carried out the engineer should balance your radiators. They'll then heat up at the same rate.
Before you balance the radiators
To balance the radiators around your home, you'll need a number of tools and know where to find the right radiator valves.
You can get your hands on these tools and balance the radiators yourself. But it could be a lot easier to hire a heating engineer.
Have the right tools to hand
You need a fair few tools to balance radiators. Some of which you might not have lying around the house:
Radiator bleeding key
Digital thermometer or multimeter with thermometer function
Lockshield valve adjuster (or adjustable spanner)
Paper and pen
Get familiar with the radiator valves
Radiators have a number of valves. And these may differ between radiators of different ages and models.
To balance a radiator, you'll need to find the lockshield valve. They normally have a cover which you'll need to remove before turning them fully by turning them anticlockwise. You'll need an adjustable spanner for this.
Then you'll need to open the thermostatic radiator valves (TRVs) to full. These can be turned by hand.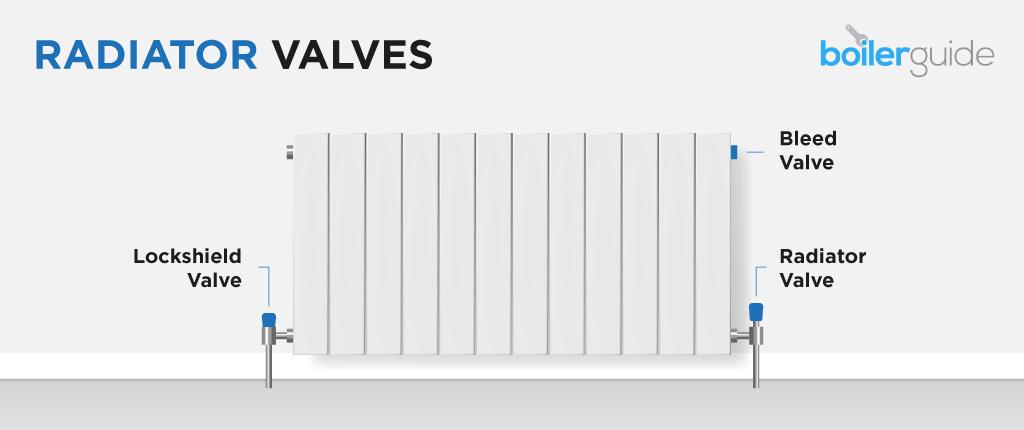 ---
Need a local heating engineer?
---
How to balance radiators
Now, let's get into how to balance radiators.
1. Turn off the heating
Safety first. Before you get started, turn off the central heating and give it time to cool down.
2. Bleed the radiators
Once the radiators have all cooled down, you need to bleed them.
Bleeding the radiators removes any air trapped in the heating system. You might not think it but too much air can block hot water from getting around the radiators.
3. Make a radiator list
From here you may want to grab a pen and paper or create a spreadsheet and make a list of all the radiators in your home.
4. Time to turn the heating back on
Now comes the hectic part.
Turn the thermostat up so that the heating comes on. Have your radiator list to hand and order them from fastest to warm up to the slowest – you may need a few helpers!
It's most likely that the radiator closest to your boiler will heat up first.
5. Turn the heating off
Once you've ordered your radiators from fastest to heat up to the slowest, you can turn the heating off. Give it some time to cool down before you carry on with the next step.
6. Turn the heating on
Set the heating to come one and go to the radiator on your list which heated up first.
7. Turn the lockshield valve
Turn the lockshield valve clockwise until closed and then open it again by one quarter of a turn.
8. Take the temperature of the pipe
Once the radiator has heated up, use a thermometer to take the temperature of the pipe leading to one of the valves and note it down.
9. Record the temperature of the other valve
Now take the temperature of the pipe leading to the other valve. Then open the lockshield valve gradually until there is a 12C difference between this and the last temperature you took.
10. And repeat
Do this for every radiator in your home. Once you're done, you've balanced the radiators.
Don't go it alone
You don't need a heating engineer to balance radiators. It's perfectly safe to do this job on your own. But having said that, calling on a heating engineer is still the best way to get your home warm and cosy again. 
So if you don't fancy balancing the radiators yourself, get free quotes from heating engineers in your area today.