Boiler Guide Visits Local Schools to Promote Gas Safety Week 2019
Another annual Gas Safety Week has drawn to a close and it has been fantastic to see so many organisations getting behind the campaign in fun and inventive ways. At Boiler Guide, we decided to support Gas Safety Week 2019 by trying to educate the younger generation on the importance of gas safety in the home.
To do this, we created a comic book themed guide to gas safety aimed at children aged between 8 and 11.
Joining the well-known Gas Safe Hero, Doug, in 2019 is the Gas Safety Squad, a team of Gas Safe registered engineers here to teach kids all about gas safety. Using the great design pieces and the official characters from the Gas Safe Register's Safety Squad, we created a printed booklet and downloadable PDF of facts and tips about gas safety.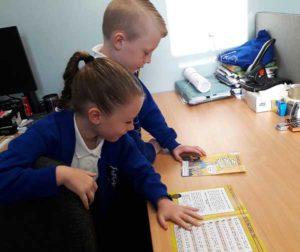 After promoting the comic to our social media followers the comic was (and still is) available to download for free from the Boiler Guide website.
However, this year we wanted to go one step further. We printed over 150 copies of the comic and hand-delivered them to several primary schools in the area around the Boiler Guide headquarters.
All the schools where we delivered the comics were very appreciative and the wordsearch in particular has been reported to be a big hit! We hope that the comics teach at least some of the children about gas safety so they can keep themselves and their families as gas safe as possible.

Click here to download our free gas safety guide for kids.