Boilers: Guide to Prices, Types & Makes

From boiler types, fuels, problems, repairs, costs and manufacturers to how to get the best price on a boiler replacement, this is your complete guide to everything you've ever needed to know about boilers.
Types of Boiler
There are 3 main types of central heating boilers: Regular, System and Combi (Combination). The type of boiler you need depends on the size of your home and how much hot water you tend to use, as each type operates slightly differently.
---
---
Regular boilers
A Regular boiler is also referred to as a traditional or conventional boiler, as it's the oldest type available. It is also called a heat-only boiler as it is designed to produce hot water for central heating and not general domestic use. For this reason most homes with Regular boilers also incorporate a separate hot water cylinder; this stores hot water produced by the boiler for use in taps and showers.
A Regular boiler requires a cold water feed tank in the attic which is filled with water from the mains. Natural gravity means this water is fed down to the boiler in your home where it is heated and sent to your radiators for heating. It will also send hot water to your storage cylinder where it is kept hot until needed for use in taps and showers.
System boilers
A System boiler is similar to a Regular boiler as it also requires a separate cylinder to store hot water for your taps and shower, but it takes its water supply directly from the mains so there is no need for a large tank in the attic. This means you can free up space, you get stronger water pressure for your home but still retain a high volume of hot water often needed for bigger homes.
Combi boilers
A Combi boiler is the most recent evolution of central heating boiler and is the most commonly installed in the UK. Like a System boiler it takes its water supply directly from the mains so it doesn't require a feed tank in the attic, but unlike a System it will also produce hot water for domestic use without the need for a storage cylinder. A Combi will produce hot water on demand, i.e. when you turn a tap on, so you don't use extra energy heating a store of hot water.
Back boilers
A back boiler was a very popular installation between the 1960s and 1980s as it was a cheaper, more compact and more energy efficient alternative to the traditional floor standing boiler. It sits behind a fireplace or gas fire so it can use the heat to produce hot water for heating but needs a separate water tank and hot water cylinder to be stored somewhere else in the home.
Central heating systems have moved on since then in terms of both performance, safety and energy efficiency. In 2005 the government introduced new regulations and today all boiler installations – replacements and new builds – have to be condensing boilers. There are no condensing back boilers on the market and it is usually more cost effective to replace a back boiler with an A rated Combi boiler.
Condensing boilers
A condensing boiler is not a type of boiler exactly (a Combi, System and Regular boiler can all be condensing), it simply means it is a more energy efficient boiler than a non-condensing boiler. By law, only condensing boilers can be installed in the UK. The name 'condensing boiler' refers to the way it burns fuel and generates heat.
In a non-condensing boiler a significant amount of the heat generated is lost via waste gases which the boiler produces as it works. A condensing boiler has 2 internal heat exchangers which capture and reuse the heat so they can reach high efficiencies of over 90%. Energy efficient condensing boilers should use less fuel which means they cost less to run and emit less carbon emissions into the atmosphere.
---
---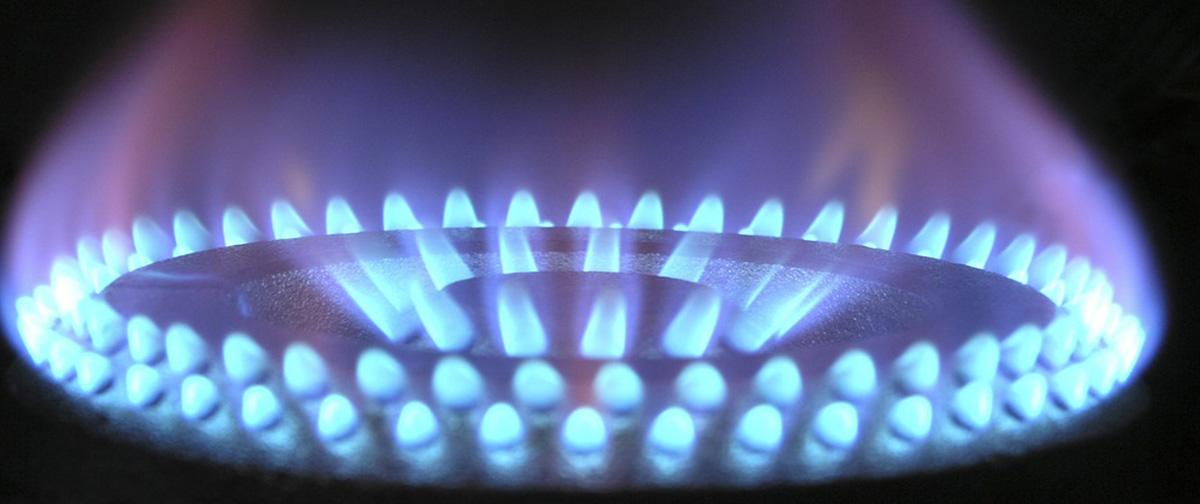 Boiler Fuel Types
Gas boilers
If your home is connected to the national gas grid, as most UK homes are, you'll have a gas boiler. Your gas supply comes from one of the UK's many suppliers and you're billed either on a monthly or quarterly basis for how much gas you've used. Natural gas is currently one of the cheapest fuel types available but it does produce carbon emissions when burnt; the UK government and environmental experts are currently looking into an alternative to (such as hydrogen boilers) to reduce our country's carbon emissions.
Oil boilers
Off-grid homes, i.e. those not connected to the gas grid, often have oil boilers. These boilers are fuelled by heating oil (flammable liquid petroleum) which is stored in a tank outside the property. The tank is sometimes buried underground but is connected to the boiler with pipes. The boiler (which can also sometimes be installed outside) burns the oil and uses the energy to heat water for your home. While gas boilers are automatically fed a supply of gas, owners of oil boilers need to order their oil from a supplier who will deliver it.
Oil boilers produce even more carbon emissions than gas boilers and are likely to be phased out in favour of heating solutions which use renewable energy in the coming years.
LPG boilers
LPG (Liquid Petroleum Gas) boilers are an alternative to oil boilers for off-grid homes. Like oil it needs to be stored in a tank on the property but it produces less emissions. It also has the added benefit that it can be used for other things around the home such as in an oven or a gas fire while the oil you buy is restricted to use in the boiler only. LPG boilers are a popular choice with many off-grid households in combination with renewable energy sources like solar panels, but it is a more costly fuel than oil.
Electric boilers
There are also electric boilers which work in the same way as a gas boiler but they use the electricity supply to generate energy for heating water. Electric boilers are an option for homes on the smaller side which don't have access to gas, oil or LPG such as flats or apartments. They are cheaper to install, very quiet in operation and don't produce carbon emissions, but running costs are high so they're not recommended for larger households with a higher demand for hot water.
Solid fuel boilers
It's also possible to install a solid fuel boiler which runs on coal, wood or specialist paper (not processed household rubbish due to the increased risk of mess, blockages or even combustion). A biomass boiler is a type of solid fuel boiler but specifically runs on biological material that comes from plants or plant-based organisms. When it comes to domestic boilers this material is usually wood logs, chips or pellets.
Some solid fuel boilers need to be manually "fed" fuel as you would a fire, but there are also some on the market that can be supplied automatically via a machine from a storage unit, or "hopper", situated outside of the house.
---
---
New Boiler Installation
If you're looking for a new boiler replacement you have a couple of choices. You could go directly to a boiler manufacturer (all listed at the bottom of this page). This may mean you get a cheaper deal on the price of the boiler itself, but you will still need to find and pay a Gas Safe engineer to install it for you. In addition, if you're not sure what you need in terms or size or type of boiler, you may end up buying the wrong boiler. With an average new boiler cost of £1,800 – £2,300 this is an expensive mistake to make!
The better option for most homeowners is to find a heating company or Gas Safe engineer who has expertise in this area. They can help you choose exactly what you need and guide you through all your boiler replacement options such as type, size and brands of boilers. If you're replacing a particularly old boiler you may want to update from a Regular to a System or even a Combi.
Boiler Efficiency
As boilers age, they can become inefficient and unreliable. This leads to more and more frequent breakdowns and eventually a new boiler replacement is the only option. By installing a new A rated boiler you could also notice a significant reduction in energy bills depending on how old and inefficient your current boiler is. Boiler efficiency is represented by a grade from G to A+++ (G being least efficient) according to the Energy related Products Directive (ErP).
While G-rated boilers only achieve between 50-70% efficiency, newly installed boilers have to be at least 92% efficient to satisfy the Boiler Plus legislation which came into effect in April 2018. The more energy inefficient your existing boiler the greater the saving you'll be able to achieve on your annual energy bills. According to the Energy Saving Trust, this could be as much as £315 for some homes*.
Boiler Installation Costs
The cost of installing a new boiler will depend on the complexity of the work needed. For example, a straightforward boiler replacement with the boiler and pipework remaining in the same place will be cheaper than moving the boiler to a new location, adding pipework or radiators etc. The type, size and manufacturer will all directly impact the price you pay and you need to factor in labour costs. If you're looking to install new controls like a smart thermostat this will also raise the cost of the installation but if the new controls help you monitor and control your heating more easily you should see a reduction in your energy bills in the long term.
In addition, different heating engineers will charge different rates for their work so it's always best to compare quotes from at least 2-3 different companies to ensure you're getting the best deal.
Find out more in our guide to boiler replacement costs.
Find Gas Safe Registered Boiler Engineers
The Gas Safe Register replaced CORGI and is the official list of engineers who are registered to work legally and safely on gas appliances. By law, all gas engineers must be on this register – any tradespeople carrying out work on gas appliances who are not are illegal and could face fines and even prison time.
At Boiler Guide we thoroughly vet every company to ensure they are Gas Safe Registered boiler engineers, so you can be sure any work carried out by a Boiler Guide engineer will be safe and of the highest quality.
Boiler Guide is an easy way to get competitive quotes from approved installers in your area. Simply send us an enquiry and we'll do the hard work to find you up to 3 free, no-obligation quotes. Get free quotes now.
Boiler Prices
Boiler prices, i.e. the price you pay for the boiler itself excluding installation costs, can range from £500 up to £2,800 on average. The bigger your home and the more hot water you use, the more powerful the boiler needs to be. This is measured in kW and the higher its kW rating the higher the price will be.
The brand you choose will also have a big impact on the boiler price with some manufacturers offering lower price models than others. As with most home appliances, you tend to get what you pay for in terms of value for money and a boiler is a long term investment so don't be tempted to opt for the cheapest possible if you can help it. Having said that, several of the boiler manufacturers at the lower end of the price scale offer reliable and high quality boilers which is why you need a professional engineer to help you get the best deal on your boiler price.
Boiler price is also affected by the type of boiler you choose. A Combi boiler is a single compact unit whereas a Regular and System boiler require a hot water cylinder as well. It's often recommended to replace the hot water cylinder at the same time as the boiler and this will obviously increase the overall price.
You can use our Boiler Comparison tool to compare typical boiler prices for up to 4 boiler models.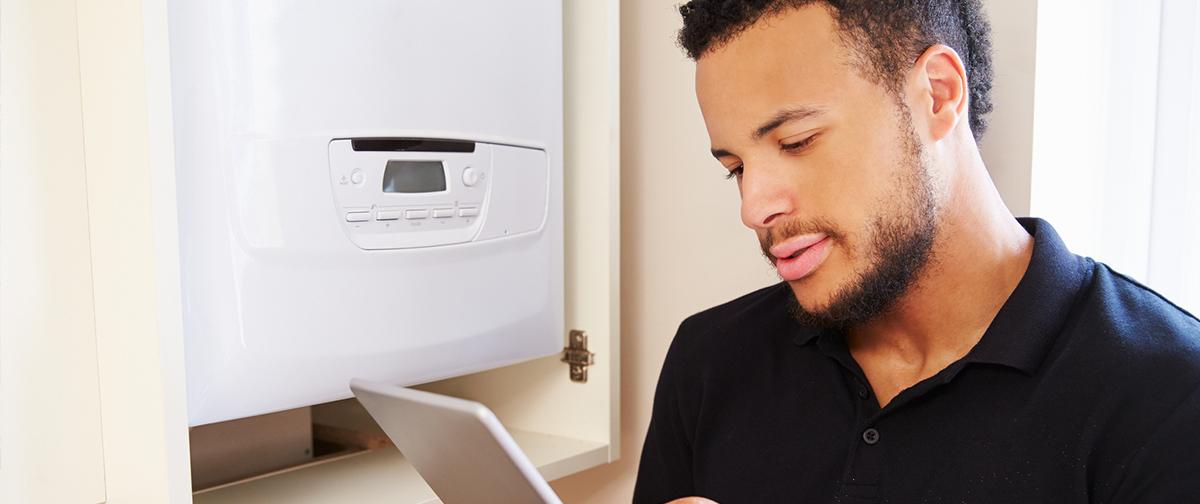 Boiler Maintenance & Repair
Boiler Repair
While modern condensing boilers are more reliable and hard-wearing than ever before, from time to time they can run into problems and you'll need a boiler repair. This could be simply because you notice a small change in the way the boiler works such as a strange noise but it could also be a complete breakdown or an emergency repair.
Emergency repairs can be a potentially dangerous issue if pipes, cylinders or tanks have burst and / or are leaking water in your home, gases or fumes such as the potentially lethal carbon monoxide are escaping.
Remember, there are very few repairs that an untrained can person carry out. Even people who feel they are handy around the house are not recommended to attempt any repairs other than routine maintenance. If you do need an emergency boiler repair, get a quote now.
---
---
Gas Boiler Breakdown
A gas boiler breakdown should always be diagnosed and repaired by a Gas Safe registered engineer. Even a small issue or change could lead to a more serious and costly problem if left unfixed, so it's best to find an engineer as soon as possible.
Oil Boiler Breakdown
When it comes to an oil boiler repair or breakdown, you should find an OFTEC accredited heating engineer. OFTEC is the Oil Firing Technical Association which maintains a register of trained and assessed technicians who are qualified to work safely with oil-fired appliances.
Boiler Problems
There are some common boiler problems which homeowners run into time and time again and, while it may be tempting to ignore them, addressing the problem early is the best way to deal with it. Some issues may just be a case of adjusting your boiler settings or bleeding radiators, but some issues need professional attention. Find out more in our article on the Top 10 Common Boiler Problems.
Boiler Service
Boiler Service
The best way to prevent boiler problems and breakdowns in an annual boiler service. It could be easy to put off getting your boiler serviced in the hope of saving yourself a bit of money, but in the long run, a boiler service will help keep your energy bills down and also spot a potential fault or safety issue before it happens, saving you from a hefty repair bill. In addition, if your boiler has a manufacturer's warranty you will need to have the boiler serviced annually to ensure it remains valid.
Need a gas boiler service? Find out more and get quotes here.
Need an oil boiler service? Find out more and get quotes here.
Boiler Manufacturers
When it comes to choosing the make and model of boiler for your home there are several boiler manufacturers to choose from. Some have better reputations for quality and performance than others and you'll find a range in prices too. To make the best choice for both your budget and home you need to consult a professional heating engineer who will be able to recommend reliable brands which are affordable for you.
Take a look at each of the manufacturers, their range of boilers and typical prices by clicking on a brand here:
---
---
*Source: www.energysavingtrust.org.uk/home-energy-efficiency/boiler-replacement. Figures based on installing a new A-rated condensing boiler with a programmer, room thermostat and thermostatic radiator controls (TRVs) in a gas-heated home from an older boiler with a programmer and room thermostat. Based on fuel prices as of August 2019 for a detached house.