How the Combustibles Ban Impacts High-Rise Boiler Replacements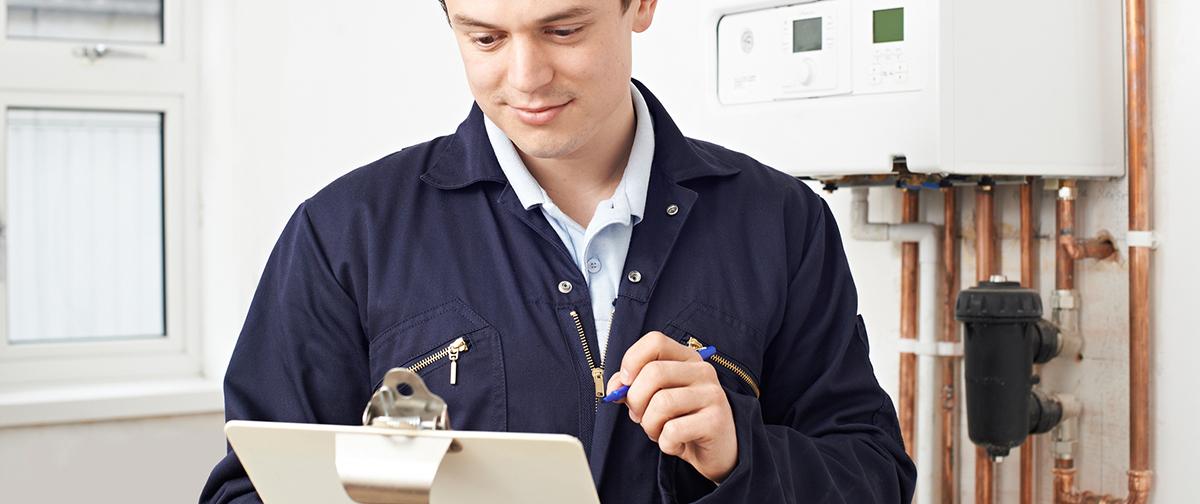 Amendments made to the Building Regulations in England mean that all high-rise gas boiler replacements are non-compliant, say Ideal Boilers.
In December 2018, the government published the Building Regulations (Amendment) 2018 which prohibits the use of combustible materials on the external walls of high-rise residential buildings above 18 metres in height.
These new regulations have an impact on boiler installations as the flue pipe, installed onto an external wall, is made up of combustible materials.
This has left the heating industry in a position of uncertainty as to how to undertake high-rise boiler replacements as there aren't currently any flues on the market that meet the requirements.
Modern flues have a steel exterior that protects the inner polypropylene plastic flue duct, which helps to either impede or completely prevent fires from reaching an exterior wall. Despite this, under the amended regulations they're still banned as they contain a combustible material.
A review by the Ministry of Housing, Communities and Local Government (MHCLG), about how the amended regulations impacts flues is underway but could take 6-9 months to complete.
Gas Safe have advised installers to "check with the relevant appliance manufacturer for guidance" when it comes to new and replacement boiler installations in high-rise buildings. The regulations make no mention of existing installations.
Since making the amendments, the MHCLG have advised local councils to waive certain regulations on a 'case-by-case' basis. So it is possible in certain cases, but is dependent on approval from the council.
Alternatively, it's recommended that installers hired to fit a new or replacement boiler into a high-rise building fit an electric boiler.
How has the heating industry responded?
The amendment to the Building Regulations means that all gas boiler replacements in high-rise buildings aren't currently compliant.
The only compatible flues currently on the market are manufactured by Intergas and Ideal.
The flue that comes with the Intergas Rapid range of boilers is metal and made up of compounds of galvanised powder coated steel and high-grade aluminium.
Speaking of the regulations, Intergas Technical Product Manager, John Lawton said: "We may have to face a future where plastic flues must be replaced by metal in all high rise buildings."
"To satisfy the demand for a boiler and flue system suitable for contract installations in buildings over 18m high, we have now made the Rapid High Rise boiler range available as a pack."
On 2nd October 2019, it was announced that Ideal Boilers have also developed a gas flue that's fully compliant with the combustibles ban. Replacing the plastic polypropylene is a flue that uses aluminium.
The new flue is compatible with Ideal Logic and Ideal Vogue boilers, namely the Logic Combi C, ESP1, and Code Combi which are commonly used for installation in high-rise buildings.
Speaking about the newly-developed flue, Ideal Boilers Chief Technical Officer, Dr Elaine Lancaster said: "We are fully supportive of the government's efforts to improve the safety of high rise buildings.
"With this new flue, we have ensured that there is now a solution available which complies with the amended building regulations, demonstrating our ongoing commitment to excellence and ensuring that people remain warm and comfortable throughout the winter."
---
Are you a Gas Safe Installer?
---