Running an Electric Combi Boiler with Solar PV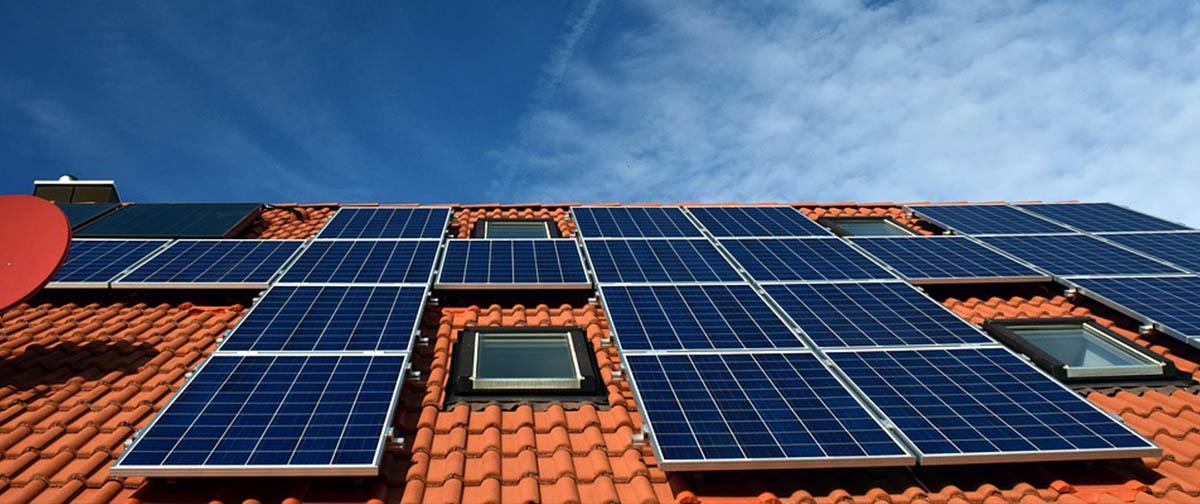 Running an electric combi boiler with solar panels can bring the running costs down considerably.
Electricity is an expensive fuel and, while electric combi boilers have many benefits, those high running costs see many turn to an alternative. Generating your own electricity with solar panels will power the electric boiler with free renewable energy. Good for your wallet and good for the environment!
Ready to switch to a heating system that is both eco-friendly and cost-effective for your home? Look no further than an electric combi boiler with solar PV. Your first step to getting this heating system is to install an electric combi boiler that's compatible with solar PV. Luckily, we can help you with that.
We are partnered with electric boiler installers across the entire UK. So finding a trusted installer near you can be quick and easy. In fact, we'll even connect you with up to 3 different installers so that you're able to compare their advice and quotes. That way you know you're getting the best deal. Simply click the button below to get started.
Get your best deal
Quickly compare 3 FREE quotes
Quotes from locals engineers
Get quotes today, installed tomorrow
Finance options available
Save up to £500 on installation
0330 808 0405
1,8 million quotes provided in 10 years
What is an electric combi boiler?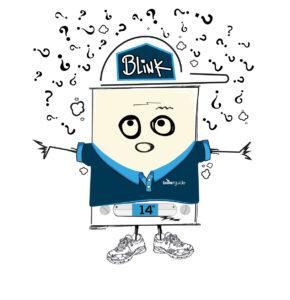 An electric combi boiler provides heating and hot water like any other boiler. However, rather than burning a fuel, this is all done using electricity.
Electric combi boilers take up very little space, have few moving parts and don't need servicing as frequently. Plus, the installation is far more straightforward as there's no need for a flue or condensate pipe. This not only means you could save time and money over a gas boiler installation but offers more flexibility over where to install the boiler as they don't have to be fitted onto external walls.
They're best suited to small homes and flats as they're unable to meet the higher heating and hot water demands of larger properties.
For properties off the gas network with fewer than 10 radiators and 1 bathroom, an electric combi boiler could be for you.
Benefits of an electric combi boiler
Operate quietly
Don't produce waste gases so there's no risk of a carbon monoxide leak
No need to arrange an annual boiler service
Fewer moving parts means there's less chance for a fault to develop
Often cheaper to install than gas and oil boilers
Take up less space than other boiler types
Solar compatibility - save money on the running costs with a solar central heating system
The problem with electric combi boilers
Now, electricity is an expensive fuel. Particularly when compared to natural gas, oil and LPG. Just take a look at the table below...
| Fuel | Average price (pence per kilowatt-hour) |
| --- | --- |
| Electricity (standard rate) | 16.36 |
| Natural gas | 4.17 |
| Oil | 4.81 |
| LPG | 7.19 |
The reason for this is because electricity is considered to be a carbon intensive fuel. Now, you might be surprised by this as gas, oil and LPG all release carbon into the atmosphere when burned. This means that every time you fire up a boiler powered by fossil fuels, carbon is released into the atmosphere – a leading cause of climate change.
Electric boilers, on the other hand, don't burn fuel so no carbon is emitted as they heat the property. So, why is electricity considered carbon intensive? Well, it's because of the way it's produced.
Historically, burning fossil fuels has been how electricity is generated. This is a very carbon intensive process that's bad for the environment and sees the price of electricity rise as a result.
Renewable generation methods are becoming increasingly popular amongst energy suppliers – and solely renewable energy suppliers do exist. So if we stop generating electricity by burning fossil fuels then this could eventually see the price of electricity drop.
If you're unsure whether to install an electric combi boiler or gas boiler, compare them in Electric Boiler vs Gas Boiler.
Electric combi boiler running costs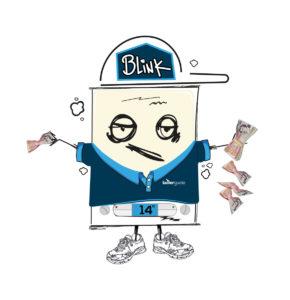 There's no hiding the fact that an electric boiler is an expensive heating system. After the installation of an electric boiler, you're likely to see your electricity bills rise as more is needed to power the boiler.
If you were to install a 12 kW electric boiler and use it for an average of 7.5 hours a day at a rate of 16.36p/kWh, this would come to £14.72 a day and £5,374 annually.
That's quite a large electricity bill but pair the electric combi boiler with solar panels and those running costs can drop considerably.
What is a solar PV system?
A solar photovoltaic (PV) system converts solar radiation into electricity. This free renewable electricity can then be used to power the appliances around your home.
Solar panels are installed on the roof and contain photovoltaic cells. These cells capture energy from the sun – direct sunlight works best but they will still be able to produce energy in daylight.
You'll have to choose between either monocrystalline and polycrystalline solar panels. The difference between them lies in the types of cells that make up the panels.
Monocrystalline solar panels have single crystal silicon while polycrystalline panels are made of up silicon fragments all melted together. Visually, monocrystalline panels are black and polycrystalline panels are a dark blue. Colour isn't the only difference between them as monocrystalline panels are more efficient but this does make them more expensive than polycrystalline.
Why combine an electric boiler with solar PV
Pairing an electric combi boiler with solar panels is a great idea for a number of reasons, including:
Free fuel for you broiler
Lower electricity bills
Reduced carbon footprint
Less reliance on rising fuel prices
Power other electric appliances for free too
How much does an electric boiler cost?
An electric combi boiler is one of the more affordable heating systems to have installed. This is because they're compact and cost-effective heating systems that are straightforward to install.
The electric combi boiler itself will potentially cost around £2,000. This can vary greatly depending on the manufacturer and model. Popular electric boiler brands include Heatrae Sadia, Elnur and Electric Heating Company - compare the best electric boilers of 2023.
On top of this, you'll also need to add the installation costs which are likely to be between £500 and £1,000. Naturally, the more complicated the installation, the more it will cost.
To keep the price of electric boiler installation to a minimum, we highly recommend comparing multiple quotes.
The prices we provided are estimates based on actual installation.s However, it's important to note that if you would like specific and accurate quotes that are tailored to your home's heating situation, then we recommend requesting quotes from heating engineers.
Boiler Guide has a partner network of over 5,000 heating engineers who can help advise you and offer you quotes on your new electric combi boiler. By getting multiple quotes, you can compare them and choose the one that best fits your budget. Start getting quotes today by clicking the button below. Any quotes you receive are for free and come without any obligations.
Get your best deal
Quickly compare 3 FREE quotes
Quotes from locals engineers
Get quotes today, installed tomorrow
Finance options available
Save up to £500 on installation
0330 808 0405
1,8 million quotes provided in 10 years
How much do solar PV panels cost?
Solar panels are at their lowest price since 2010. A 2-4 kW system is likely to cost between £4,000 and £6,000, which is a strong investment when you consider the savings to be made on energy bills over the years.
As well as the solar panels, you'll also need to think about the installation costs. These will vary depending on the number of panels, complexity of the installation and the rates charged by the installer.
In addition to savings on energy bills, you could also earn money through the Smart Export Guarantee (SEG). This is a scheme where your energy supplier (if they have more than 150,000 customers) must pay you for the electricity sent to the grid by your panels.
To continue powering your electric combi boiler with free electricity into the night, you might want to consider a solar battery. During the day, your solar panels are likely to be generating more energy than can be used around your home. So, rather than it being sent to the grid, a solar battery allows you to store it for use later on in the day. Solar batteries can cost between £1,700 to £7,900 and will allow you to continue heating your home for free into the night.
Visit Solar Guide to get free solar quotes.
What are solar thermal panels?
It's important not to confuse solar PV panels with solar thermal panels. While solar PV panels generate electricity, solar thermal panels heat the water in a cylinder. This gives you a way to heat domestic hot water for free. It's worth noting that electric combi boilers aren't installed alongside an external cylinder.
Before pairing a solar thermal system with an electric boiler and hot water cylinder, it's important to make sure that the systems are compatible with one another.
| Electric Boiler Manufacturer | Solar Thermal Compatible? |
| --- | --- |
| Electric Heating Company | Possible but not recommended unless the solar thermal system is fairly large |
| Elnur | Compatible |
| Heatrae Sadia | Solar-ready heating systems available |
| Thermaflow | Recommend the Thermaflow solar system |
Get free electric boiler quotes
To save money on electric combi boiler installation and find the right company for the job, we highly recommend comparing quotes. With Boiler Guide's free service, you can easily connect with trusted heating engineers in our partner network who specialise in installing electric combi boilers. Get up to 3 quotes for free and compare prices, features, and warranties to find the perfect solution for your heating needs.
Say goodbye to the hassle of traditional gas boilers and enjoy the benefits of electric heating. Electric combi boilers are compact, quiet, and eco-friendly, making them a great choice for any home. Request your free quotes today and start enjoying the comfort and savings of an electric combi boiler.
Get your best deal
Quickly compare 3 FREE quotes
Quotes from locals engineers
Get quotes today, installed tomorrow
Finance options available
Save up to £500 on installation
0330 808 0405
1,8 million quotes provided in 10 years