Government Announces TrustMark Registration to be Required Under ECO3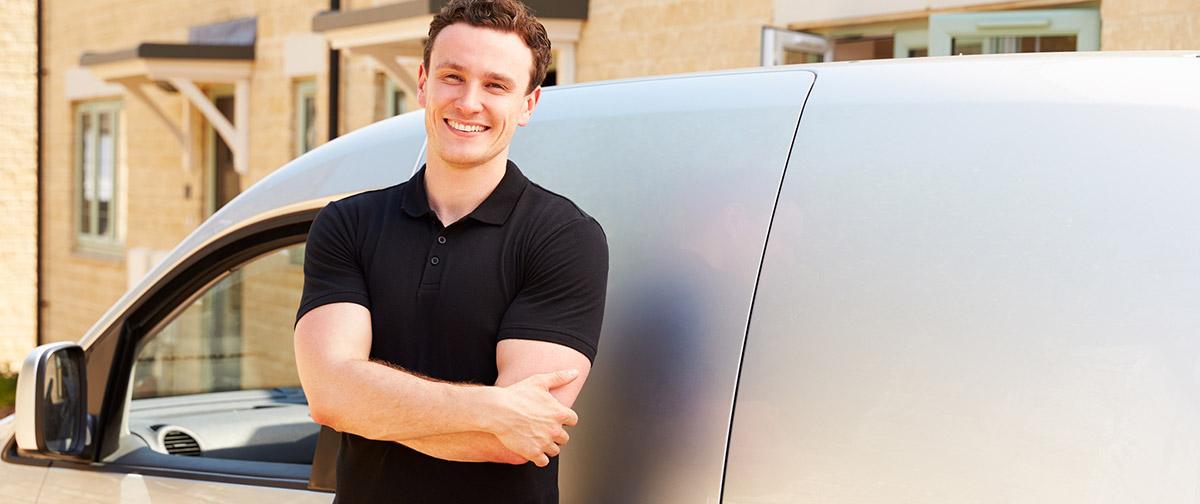 The government has announced that tradespeople completing work through the Energy Company Obligation (ECO) including boiler installations, domestic insulation and energy efficiency improvements, must be registered with a new TrustMark quality scheme from January 1st 2020.
The amendment to the ECO scheme will require installers to meet the requirements of recently introduced PAS2035 standards for all retrofit projects. The government will introduce provisions for first time central heating (FTCH) such as granting an increased lifetime for certain FTCH projects, allowing the introduction of central heating in properties with a low energy performance certificate (EOC) rating of F and G and a requirement that homes receiving FTCH must have their cavity walls and lofts/roofs insulated where possible.
The government's official document on the amendments stated: "This will further support low income and vulnerable households to heat their homes adequately and save money on their heating bills whilst also ensuring that cost effective insulation measures are installed. We will not, however, allow FTCH to be installed as in-fill under local authority flexible eligibility."
Why is the scheme being introduced?
The scheme is intended to give consumers the opportunity to use the TrustMark website to search for tradespeople who are approved to complete the relevant energy efficiency measures and installations safely and to a high standard. This includes ensuring only tradespeople who have the necessary competence with good trading and customer service standards.
The scheme is another effort by the government to bring about affordable, decarbonised homes through the installation of alternative heating systems, smart technologies and energy storage.
Kwasi Kwarteng, the government minister for Business, Energy and Clean Growth said:
"Driving up the energy efficiency of Britain's homes is key to us reducing emissions from households, saving people money on their bills, and helping us to end our contribution to global warming entirely by 2050. This new scheme will guarantee households the peace of mind that workers installing energy efficiency measures in their homes are trusted tradespeople."
The scheme will be enforced from 1st January 2020 to give tradespeople enough time to organise registration with the scheme and is scheduled to last until 2022.
How has the heating industry responded?
The Heating and Hotwater Industry Council (HHIC) is opposed to the government's plans due to concerns about negative financial and technical impacts the amendments will have on already qualified boiler engineers and installers. They believe that simultaneously introducing PAS2035 and Trustmark as part of the ECO would be 'disruptive' and are urging the industry to put pressure on MPs so they reconsider the plans.
HHIC also raised concerns that businesses would be required to pay to complete work under the ECO scheme and additional training as well as forcing a lot of additional administration on installers who are already qualified. HHIC believes that the existing PAS2030 standard already enforces quality and efficiency standards although these standards were not being effectively enforced.
The HHIC document stated: "if we allow it to filter in unchecked, it could radically transform how heating engineers not only carry out their day job but whether they can operate at all. This is not scaremongering, we urge industry to not to sit back. Take action. Write to your MPs, make your voices heard."
To encourage installers to contact their MP to raise concerns about the TrustMark scheme, HHIC has published a letter template.
"Heating professionals are highly accredited. They work hard to gain accreditation, and there are already many tools in place to indicate quality. For example; Gas Safe Register, CIPHE, manufacturers' accreditation and training and the Competent Persons Schemes.
"Gas Safe registered engineers also use Benchmark, a scheme that operates with the support of boiler manufacturers and provides a checklist for a safe and reliable installation, as well as supporting consumer protection."
OFTEC, the trade association for the oil heating industry, has also raised concerns about the new scheme suggesting that it may undermine confidence in similar government schemes which are already in place and supporting decarbonisation of the industry. The director of OFTEC registration, Adrian Lightwood, has previously said that the government needed to rethink plans for ECO3: "Government needs to get buy-in from various trades, otherwise crucial retrofit energy measures will once again fail to gain traction."
---
Are you a Gas Safe Installer?
---