The LPG Boiler Guide: Pros, Cons and Costs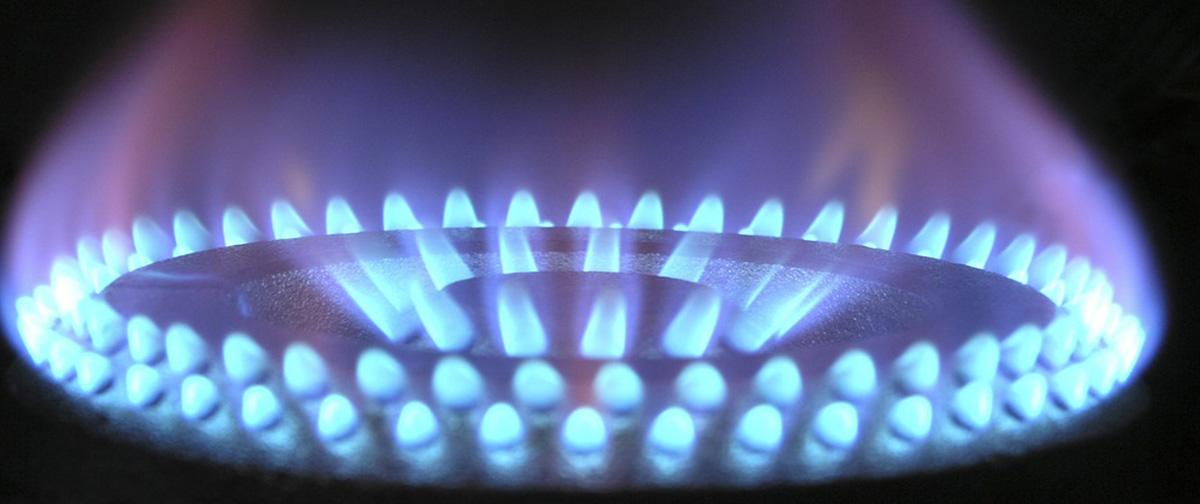 Looking for an LPG boiler? Here's what you need to know…
Being able to take our fuel supply from the natural gas network or using an electric domestic boiler is something that most of us take for granted. However, if your home is one of the 4 million across the UK that's not connected to the network you may well be relying on an oil boiler to power your central heating and hot water.
While oil boilers undoubtedly have their advantages, what you may not know is that LPG boilers are both cheaper to buy and produce less carbon emissions. So, when the inevitable day arrives and you need to replace your oil boiler, could an LPG boiler be the better option?
If you think your home is ready for a new LPG boiler, your first step is to get LPG boiler quotes. With our free service, you can easily connect with trusted LPG boiler installers in our partner network who can provide you with quick and competitive quotes. Get up to 3 quotes for free and compare prices, features, and warranties to find the perfect solution for your heating needs.
Get your best deal
Quickly compare 3 FREE quotes
Quotes from locals engineers
Get quotes today, installed tomorrow
Finance options available
Save up to £500 on installation
0330 808 0405
1,8 million quotes provided in 10 years
What is LPG?
LPG stands for Liquefied Petroleum Gas and it is a combination of gaseous hydrocarbons, produced from natural gas and oil extraction (66%) and from oil refining (34%). In addition to being used in domestic heating systems LPG is also often used as a fuel for heating, cooking and vehicles, as well as for refrigerants and aerosol propellants. It can be stored and transported in small canisters, large tanks and lorries.
How does an LPG boiler work?
An LPG boiler works in a very similar way to both natural gas and oil boilers i.e. the boiler burns the fuel to produce the energy needed to heat water from the mains supply. This hot water can then be used to heat your radiators and supply your taps.
The key difference between natural gas boilers and both oil and LPG is that the fuel needs to be delivered and stored in a tank at your home. Side note: It's possible to convert some natural gas boilers to LPG boilers.
To introduce an LPG heating system into your home you will need:
LPG heating system / boiler
LPG Storage Tank
LPG Supplier
How Much Does an LPG Boiler Cost?
You can find LPG boilers from around £400 upwards which is considerably less than an oil or natural gas model. We did some research into how much it would cost to buy an LPG boiler through the major online traders; the table shows the approximate price range but does not include installation costs.
By completing our enquiry form you can get free quotes from up to 3 registered installers in your area, so you can find out exactly how much a new LPG boiler will cost.
| Brand | Price range |
| --- | --- |
| Vokera | £350 – £600 |
| Ferroli | £500 – £800 |
| Alpha | £700 – £1800 |
| Ideal | £700 – 1400 |
| Baxi | £900 – £1200 |
| Vaillant | £1000 – £1300 |
| Worcester Bosch | £1000 – £2500 |
Remember, you will need an LPG tank as well which will be kept in your garden, either above or below ground depending on your preference. It is possible to rent the tank from your LPG supplier.
In terms of running costs, while the unit cost of LPG is more expensive than oil, it is a more efficient fuel so you may find your heating bills actually reduce, especially if you're replacing an older less efficient boiler with an A-grade condensing model.
It's important to note that the prices provided in the table above are estimates. If you would like specific and accurate quotes tailored to your home's heating situation then your best bet is to request quotes from a professional heating engineer near you.
With Boiler Guide's network of partner boiler installers, we make getting multiple quotes to compare as easy as filling in a 1-minute form. We'll take it from there and you'll soon be offered up to quotes from different trusted installers. And the best part is that any quotes you receive are for free and come with no obligation to accept.
Get your best deal
Quickly compare 3 FREE quotes
Quotes from locals engineers
Get quotes today, installed tomorrow
Finance options available
Save up to £500 on installation
0330 808 0405
1,8 million quotes provided in 10 years
Choosing your LPG tank
What size?
The average UK home can be supplied by a 1,410 litre tank but a professional will need to visit your home to advise you as to the right size for your home.
Above or below ground?
If you opt for an above-ground tank a concrete base will also be needed and a trench leading from the tank to your property for the pipework. You should also be aware that there are some regulations about where you can install a tank in your garden. For example, you need to ensure that the delivery vehicle has good enough road access and that the tanker can get within 25m of the inlet valve to your tank.
There should be adequate space around the tank to provide enough of an air flow; this means that if there were to be a leak the LPG vapour, which is heavier than air, can't build up. Once the tank is in place you will need to keep the area clear of rubbish, weeds and long grass. For example, tanks up to 2500 litres should have a clearance area of 3 metres and bigger tanks needs 7.5 metres.
If you intend to screen the tank from view with some kind of enclosure, it needs to be a minimum of 1 metre away from the tank and on one side only. The best materials to use are brick / stone, non-flammable wooden fencing or metal.
If you would rather keep the tank out of sight you can install it underground so that just a lid is showing which gives access for refuelling. You should bear in mind, however, that underground tanks are not suitable if your area is prone to floods or the soil is high in clay or water rich soil. Water or electricity cables shouldn't pass through the area.
Pros of LPG boilers
Once an LPG boiler is installed, you'll be able to enjoy the many benefits that it has to offer, including:
Cheaper than an oil boiler
In terms of upfront cost, an LPG boiler is significantly cheaper to buy than an oil boiler. For example it's possible to find an LPG boiler for as little as £350, while an oil boiler will usually cost £800 or more.
Cleaner fuel emissions
While LPG is still a fossil fuel and therefore not a 'clean' source of energy, it is 'cleaner' than oil i.e. it produces around 15-20% less carbon, so you can reduce your home's carbon footprint.
High efficiency
Modern LPG condensing boilers can achieve efficiencies of 90% or higher which means for every £1 you spend heating your home only 10p is wasted.
More compact size
LPG boilers tend to be smaller in size than oil fired boilers and in many cases they have a lower noise output.
Widely available
There is a much wider choice of LPG boilers than oil boilers with many of the market leaders like Worcester Bosch, Vaillant, Ideal and Baxi offering highly popular models. Some manufacturers sell natural gas boilers with LPG conversion kits that enable you to turn them into LPG versions.
Cons of LPG boilers
It's always important to take into account the potential downsides before installing, here's what you should bear in mind:
Higher fuel cost
The main drawback with LPG is the ongoing cost. The unit price per kWh of energy is higher than both natural gas and oil. Although prices have dropped a little in the last couple of years this is unlikely to remain stable.
Delivery
You'll need to keep a close eye on your fuel tank as leaving it too late to top up could leave you without fuel if it cannot be delivered in time. However, this is also true of oil.
Buying a tank
An LPG system requires a storage tank which you will either need to buy or rent from your supplier, so you'll need to factor this in as an additional cost. Some people may also find the idea of keeping a tank in the garden an unattractive prospect, although this can be addressed by having it installed underground.
Looking for a new LPG boiler?
If you think an LPG boiler could be the right choice for your home, get in touch via our enquiry form today. We can provide you with quick and competitive quotes from registered installers in your area. You choose which, if any, quote is best for you. There's no fee and no obligation to use any of the quotes.
Get your best deal
Quickly compare 3 FREE quotes
Quotes from locals engineers
Get quotes today, installed tomorrow
Finance options available
Save up to £500 on installation
0330 808 0405
1,8 million quotes provided in 10 years