ADEY Bolsters Limescale Protection with New ElectroScale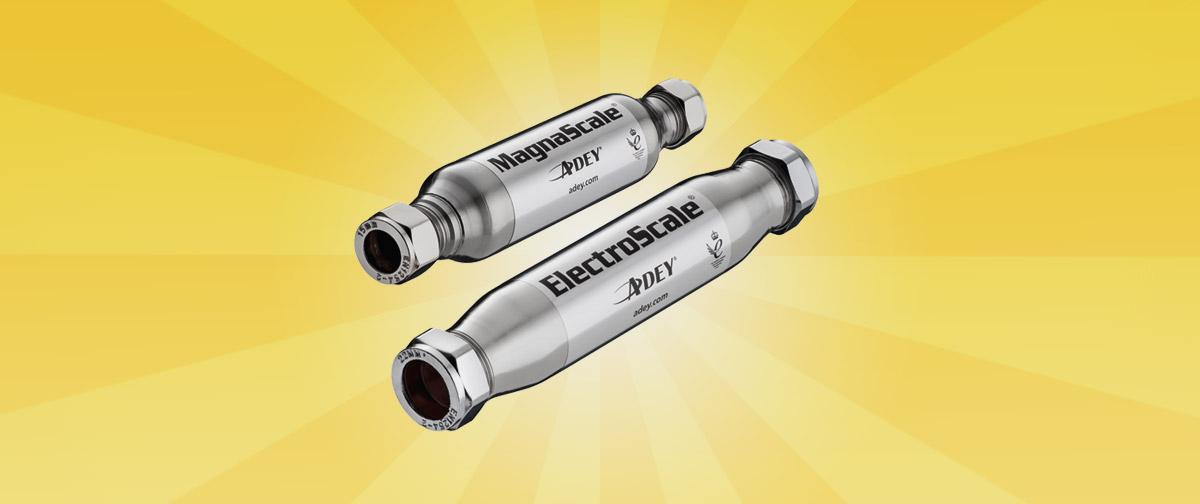 ADEY Professional Heating Solutions has launched a new ElectroScale 22mm compression scale reducer, designed to help guard against limescale build-up in new build and older homes as well as small commercial properties.

The new ElectroScale is a WRAS approved non-polluting electrolytic water conditioner. Installed on the incoming water supply, ADEY's latest scale reducer meets the requirement in Part L of the Building Requirements for provision to be made to treat the feed water to water heaters and hot water circuits of combination boilers, reducing the rate of limescale accumulation.
ADEY's Sales Director, Paul Strudley, says: "The ElectroScale 22mm is a great addition to our ever-growing portfolio of high-quality water treatment products. It joins our existing MagnaScale 15mm scale reducer in helping installers provide protection against the damaging effects of limescale which can build up in pipework and individual household appliances, reducing their efficiency and life-span.
"Our scale reducers are a fit-and-forget solution, maintenance free and have no running costs. Using compression fittings, they're also easy to install, giving installers an effective and reliable tool for tackling limescale issues, particularly in hard water areas."
Hard water contains an average of 300mg of dissolved minerals per litre. A four person household could accumulate anything up to 70kg of limescale a year. A large volume can build-up throughout the secondary hot water system causing restrictions and blockages to the hot water supply.
British Water estimates that a 1.6mm coating of limescale on a heating element can make it up to 12% less effective. And, 6mm could reduce energy efficiency by 40% resulting in up to £200 in wasted energy a year.
ADEY ElectroScale Benefits
Immediate long-term limescale protection
WRAS approved
Whole house protection
Designed to last ten years
No running costs
Maintenance free
Part L Building Regulation compliance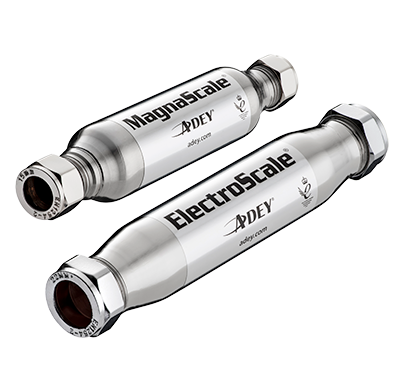 Interested in learning more about ElectroScale? Get in touch or visit the ADEY website here:
www.adey.com/
---
Are you a Gas Safe Installer?
---