Cut system balancing time with the Grundfos ALPHA3
The new Grundfos ALPHA3 System creates energy savings for homeowners and dramatically reduces the time it takes an engineer to hydronically balance a system. Filled with useful features and robust hardware, the ALPHA3 raises the bar for efficiency and reliability in domestic circulators, even in the toughest systems.
When used in combination with the ALPHA Reader, the ALPHA3 uses a light sensor to read data from the pump and send it to a smart device. Complex data collection and calculations are then done automatically in the GO Balance app, meaning engineers only have to input some system information and follow some simple steps to hydronically balance the heating system. This is a huge improvement on existing market solutions as time and costs are substantially reduced.
The Grundfos ALPHA3 is also the most energy-efficient circulator in its class, with an energy efficiency index of just 0.17. In fact it offers an energy saving of 87% compared to regular pumps, due to the fact that it analyses the pattern of use and automatically adjusts the power output down to as little as 3W when the demand is low.
The savings created by the ALPHA3 are also passed on to the homeowner, with a correctly balanced domestic radiator or underfloor heating system generating savings ranging from 7% to 17% on the heating bill.
Grundfos ALPHA3 Benefits
Energy bill savings ranging from 7% to 17%
The most energy-efficient circulator in its class
An energy saving of 87% compared to regular pumps
NEW - fast, wireless, accurate system balancing via ALPHA Reader (removable ALPHA Reader tool must be purchased separately, the app is available for free for Apple and Android devices)
Range of fixed and variable speed control modes
Antiblock start up and ceramic shaft for long life
5/6m head from one pump model
5 year warranty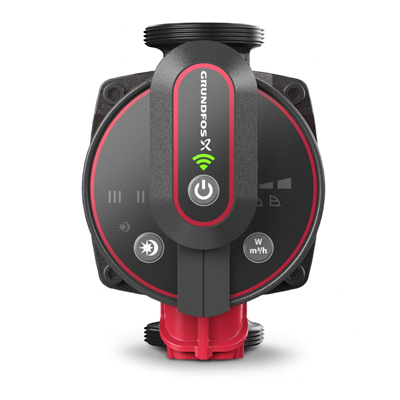 Interested in learning more about the Grundfos ALPHA3?
Get in touch or visit the Grundfos website:
uk.grundfos.com
---
Are you a Gas Safe Installer?
---