Redbacks Offer Unrivalled Protection for your Knees
Knee pain and damage is one of the most common health issues faced by HVAC installers. Safety equipment is one of the top ways to reduce the impact of the job, and after research suggested that traditional foam kneepads did little to protect a user's knees from long term damage, Redbacks Cushioning Limited made it their mission to develop a product that delivers real benefits. That's why we've chosen Redbacks strapped kneepads as Boiler Guide's product of the month.
Redbacks knee pad technology is now available in a strapped version which is perfect for all-day wear. Designed, overseen and approved by a senior Ergonomist, Clinical Scientist and Biomedical Engineer, the kneepads retain the company's award winning cushioning technology which incorporates a flexible TPE (Thermo Plastic Elastomer) leaf-spring set within a unique honeycomb matrix which is a suspension system for the knees unique to Redbacks.
The kneepads are scientifically proven to reduce point pressure and distribute weight evenly, and the impact forces associated with kneeling are absorbed giving added protection against back and neck pain.
Redbacks strapped kneepads can be worn all year round on bare skin or over work trousers. They feature elasticated, soft Neoprene straps which have dust and particle resistant fastenings, meaning they won't chafe when worn on bare skin. Equally effective when worn over trousers, they stay in the correct position whether you're kneeling, walking or sitting.
Durable and hardwearing, Redbacks strapped kneepads give the user unrivalled, all-day comfort and long-term protection even in the harshest of environments.
Redbacks kneepad benefits
Comfortable to wear all day
Can be worn on bare skin without chafing
Penetration-resistant waterproof cover
Soft, breathable inner fabric wicks away sweat
Thermal protection from both warm and cool surfaces
Scientifically proven to reduce point pressure and distribute weight evenly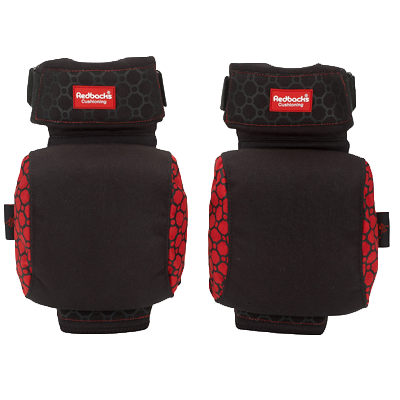 ---
Are you a Gas Safe Installer?
---