Introducing the Fernox TF1 Omega Filter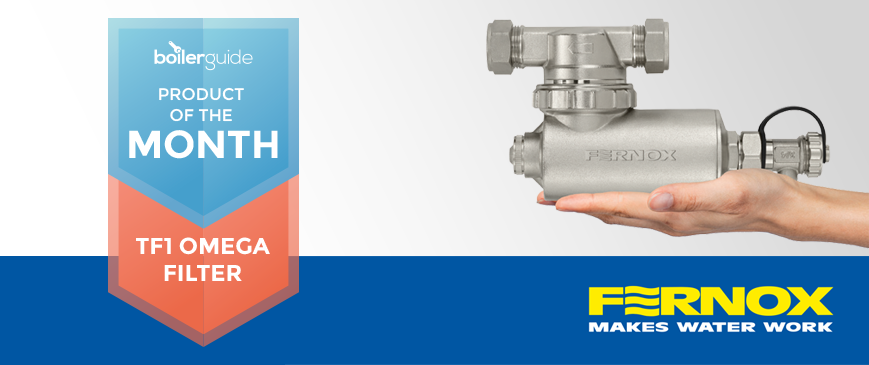 The TF1 Omega Filter is the latest addition to the award-winning TF1 range from Fernox. It has a nickel-plated brass construction, meaning it meets the highest quality specifications and is designed to last. In fact, the Fernox TF1 Omega Filters come with a 25 year body parts warranty!
"Developed with the installer in mind, this unique duo of products helps to not only optimise energy efficiency, but to extend the lifespan of domestic heating systems and reduce time spent on-site."
It has a brilliant collection capacity for both magnetic and non-magnetic debris - first time, every time. It helps to extend the lifespan of a heating system, while optimising performance and efficiency.
The The TF1 Omega Filter is ideal for installations where space and access areas are restricted thanks to the fact that it can be positioned horizontally, vertically and at a 45?angle. The filter includes either high quality valves or slip socket connection and is available for 22mm or 28mm pipework. As with all magnetic products, if you have an implanted cardiac device extra caution should be taken at all times when handling any magnetic filter.
TF1 Omega Filter benefits
High capacity and compact design
Ideal for use in restricted spaces and access areas
Easy to install - fits on horizontal and vertical pipework in both flow directions
Can operate at an angle of 45°
Quick and easy to clean (no need to dismantle the unit)
Removes magnetic and non-magnetic contaminants from system water
Easy to fit slip socket with compression fitting and short pipe cut-out length
Forged brass construction (no hidden porosity) with nickel plating
Unique manifold with double radial seals and multiple orientation capability
Powerful Neodymium magnet and Hydronic Particle Separation technology
Available as 22mm and 28mm products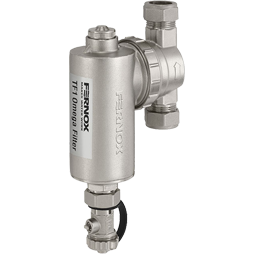 Interested in learning more about the Fernox TF1 Omega Filter? Get in touch or visit the Fernox website:
www.fernox.com
---
Are you a Gas Safe Installer?
---