Introducing ToolDefend from TruckMinder
PROTECT YOUR TOOLS – PROTECT YOUR LIVELIHOOD WITH TOOLDEFEND
TruckMinder are pleased to launch an innovative new security device - ToolDefend - to help all trades men and women protect their tools and their livelihood.
Why protect your tools? Consider the effects!
Loss of a day or weeks work - whole timescale change could affect other trades
Downtime spent replacing tools and vehicle
Vehicle repairs and insurance claim
Loss of customer contract - another contractor gets appointed
"Repeat Target" - thieves are known to return for second wave of attacks
"TOOL THEFT HAS RISEN BY 65% IN THE LAST 2 YEARS" – BBC RADIO 5 LIVE
This exciting device works by protecting the vehicle with sound waves, provided by sensors located across the vehicle. The device then issues a text message to the owner and sounds a loud alarm should the vehicle be attacked. It is independent of the main vehicles locking system and will detect any attacks on the vehicle.
It is easily installed and ready to go. This can be arranged through your local garage - full instructions are provided.
ToolDefend is also available to businesses through our finance package for £15.00 per month. This includes the alarm, sensors, GPS, SIM card - there are no hidden extras. The finance offer is based on £15.00 per month, per vehicle, with a minimum term of 3 years.
ToolDefend is also putting forward a special offer to all readers for devices purchased outright for £390.00 (RRP £450.00)
PLEASE NOTE: Special offer now expired.
In the box
Control unit
2 x sensors
1x siren
Power loom
Switches etc
Gsm/email GPS comms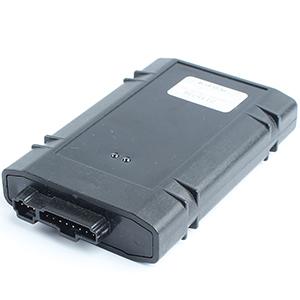 Interested in learning more about ToolDefend? Get in touch or visit the ToolDefend website:
www.tooldefend.co.uk
---
Are you a Gas Safe Installer?
---