Revealed: The UK's Favourite Sandwich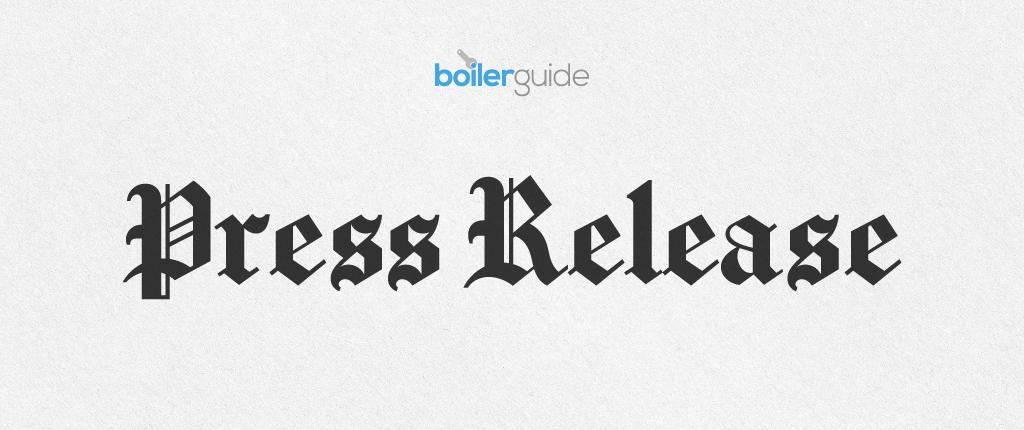 To celebrate British Sandwich Week (May 16th – 23rd) we asked customers to let us know their favourite filling of choice and the results are now in with the BLT hitting the top of the charts securing over 12% of the vote.
We received over 2000 responses and it's clear that crispy slices of bacon stuffed between 2 layers of chunky bread, accompanied by ripe tomatoes and fresh iceberg lettuce is the firm favourite – securing an impressive 263 votes.
A classic bacon butty, bacon and egg, sausage and bacon and for the more refined, bacon brie and cranberry all feature regularly, confirming the popularity of the porky pleasure.
Other well-loved fillings include tuna mayo, ham and cheese, ploughman's and a no-frills cheese and onion – which all make up the top 5.
Cheese in various forms remains a staple of Britons diet and appears 7 times in the top 30 with cheese and Branston pickle and cheese and tomato all picking up votes.
We still love our meat
When it comes to sandwiches, it seems a meat-based filling is a must. From the list of 87 choices, 59 per cent include meat. 
But for the non meat-eaters amongst us, variety is the spice of life. Avocado, beetroot, pickled onion and a hummus, carrot and sultana all tickle the taste buds of the UK's  vegetarians.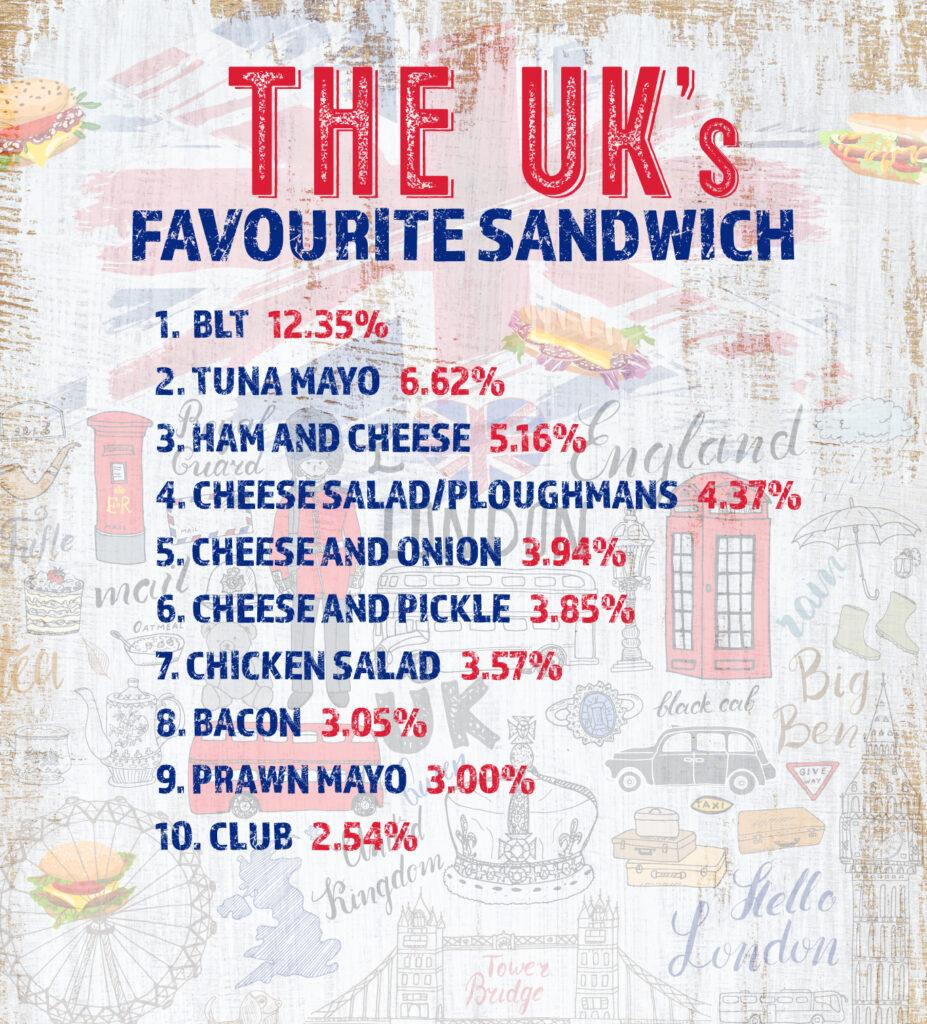 The weird and not so wonderful
While many customers played it safe, one adventurous respondent admitted to favouring Wotsit and mayonnaise sandwiches. 
Other creative concoctions include smoked mackerel and beetroot, peanut butter and jam and the Boxing day sandwich described (from bottom to top) as bread, chutney, cheddar, cucumber, leftover Ham, mustard, moist maker (bread soaked in leftover gravy), leftover turkey and stuffing, tomato, lettuce, mayonnaise and bread.
Be safe, use a condiment
While many Brits prefer the filling to do the talking, sauces and dips remain popular with mayonnaise, ketchup and brown sauce all making regular appearances along with various chutneys, mustards and relishes.
British Sandwich Week runs from the 16th to 22nd May 2021.
The List In Full