The Gas Boiler Ban - Myth Busting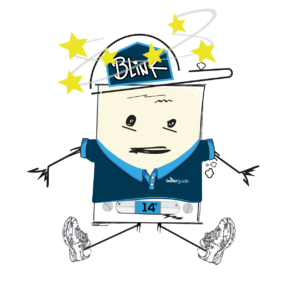 You've probably heard lots of stories online and in the press about gas and oil boilers being banned as early as 2023.
Since the 'news' was announced, visits to our website have increased by over 300% and we've had tons of calls from worried homeowners looking for advice and clarification on the so-called gas boiler ban.
With so much mis-information out there, we thought it timely to create a Gas Boiler Ban Myth Busting article to put our customers mind-at-ease. This will hopefully answer any questions you may have and get to the bottom of those click-bait headlines and doom-laden articles that are appearing everywhere.
First things first, it is important to mention that here at Boiler Guide we wholeheartedly support the push towards net zero.
As The Home Heating Experts we know a thing or two about the pros and cons of all heating systems and offer advice and guidance to customers on renewable solutions including heat pumps, solar pv, electric boilers, biomass as well as gas and oil boilers which run on fossil fuels.
We are all aware that drastic changes need to be made to how we heat our homes – 78% of UK properties use gas as their primary energy source which contributes to over 30% of the country's total greenhouse emissions. Yet, there is not a simple one size fits all solution and scare stories and poorly thought out political decisions do more harm than good.
Well, is there a gas boiler ban?
In short, no – you can still buy a new gas boiler and there are no plans for you to be forced into binning your boiler.
Myth –You can no longer buy an oil or gas boiler?
Reality
You can. Modern gas boilers achieve over 94% efficiency and if your boiler is over 8 years of age, it may well be worth considering a replacement boiler. A more efficient boiler means less fossil fuel consumption which in turn results in fewer carbon emissions and will also save you a few quid on your heating bills.
Myth – I'm going to be fined for having a boiler!
Reality
Don't believe everything you read in the paper –  you will not be fined £10,000 for refusing to get rid of your boiler. If this changes, we'll let you know and if it does…we'll eat our boiler.
Myth – Gas boilers are being phased out?
Reality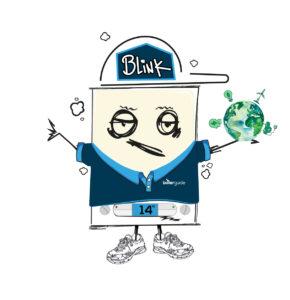 As it stands gas and oil boilers will not be installed in newly built homes from 2025. This makes perfect sense as modern homes are very well insulated and are therefore suitable for air source heat pumps and other renewable systems. Installing low-carbon heating systems in new houses also costs about 5 times less than it does to make the necessary changes to an older property.
While there are no plans at the moment to enforce the removal of gas boilers, the government has introduced schemes to encourage homeowners to make a change including the Renewable Heat Incentive and the now defunct and much-maligned Green Homes Grant. If you do have the finances and a suitable house, you should definitely consider your renewable options. You can find out more here.
The bigger picture for all of this is that we do need to make changes to achieve our carbon emission goals and at some point, there may be legislation to oversee the withdrawal of fossil fuelled boilers. But, and this is a big but, before this can realistically happen, there will need to be a plan of action to improve the insulation of the UK's housing stock.
Myth – We can just switch to hydrogen?
Reality
In an ideal world replacing gas with hydrogen would be the perfect solution. Green hydrogen is a low-carbon alternative to natural gas that potentially could be rolled out within the existing gas network. Some modern boilers do have the capability of using a small percentage of hydrogen alongside gas. However, there are still a number of challenges to overcome for hydrogen to take the place of gas. 
One issue, and an important one –  is there is not enough of it. Producing hydrogen in such large quantities is expensive and also emits carbon. There are methods to overcome this, namely electrolysis (the process of splitting water into oxygen and hydrogen) being powered by renewable forms of electricity but this will take time and careful planning.
While there are obstacles with hydrogen, the benefits are significant. Hydrogen is highly efficient and it would not take a huge amount of investment to adapt the current gas infrastructure to pipe the hydrogen to your homes. Homeowners would have the familiarity of a boiler but with the advantage of it using a clean fuel source. Gas Safe registered engineers have the skills to be able to install and service the boilers saving thousands of jobs.
Myth – Everyone needs to install a heat pump
Reality
The government has set a target of installing 600,000 air source heat pumps every year. It is an ambitious target to say the least and as we have mentioned, heat pumps are not suitable for the millions of poorly insulated UK homes.
The Department of Business and Industrial Strategy (BEIS) has admitted that cost(prices range from £7,000 to £14,000) and a lack of space (heat pumps may need an outdoor unit, extra pipes, a control unit, a hot water tank and a buffer tank) are just two of the barriers that mean homeowners are reluctant to make the change.
Myth – Heat pumps are cheap to run
Reality
There have been some reports claiming that heat pump owners could save over £1000 a year on their heating bills.  Heat pumps are certainly efficient compared to gas but electricity prices are significantly higher than gas prices and this is likely to add to your energy bills. You can expect to pay approximately 4p per/kWh for gas whereas a unit of electricity can range from 14p to 17p per/kWh.
So there you have it, we hope we have been able to put some fears to rest. It is important to note that the ban on gas boilers is a fast-changing subject so we'll keep this post updated if there are any new developments.
There is no argument that significant change is needed but it is also clear that there is much work to be done before every gas boiler can be removed from UK homes.