Average UK Energy Bill Prices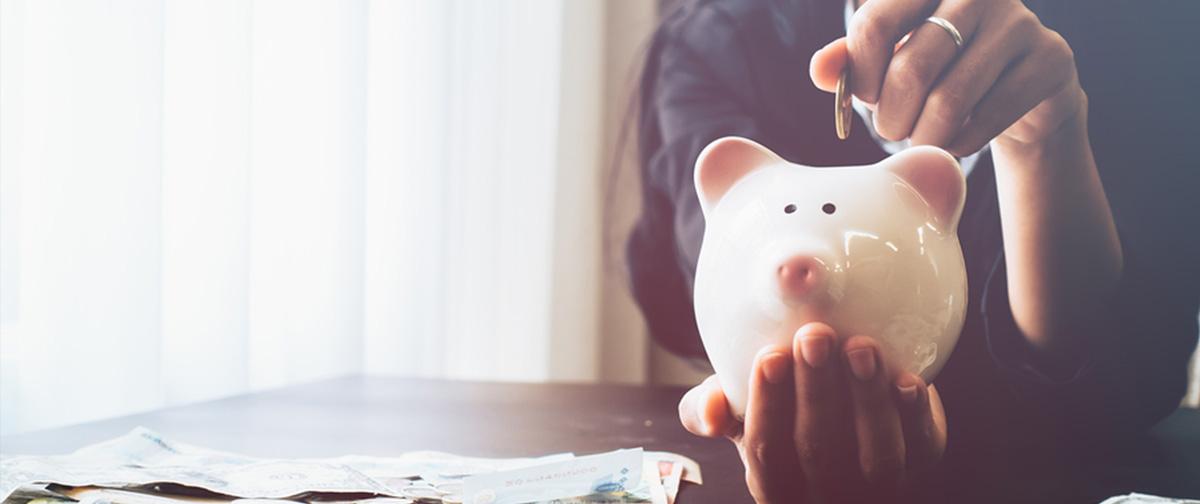 Dealing with energy bills is something that most of us have in common. Most of us also want to lower them too.
Knowing how much you might be able to save starts with knowing the average price of gas and electricity bills in the UK. So, we've put together the average energy bill prices depending on how big your home is to give you a better idea of whether you're paying too much.
Average UK gas bill
Gas is most important in the winter months as it's used to heat the home, but we also need it all year round for hot water and (in some homes) for cooking. The average gas bill varies depending on the size of the home:
| Property Size | Monthly Bill | Annual Bill |
| --- | --- | --- |
| 1-2 Bedroom House (using 8,000 kWh) | £39 | £471 |
| 3-4 Bedroom House (using 12,500 kWh) | £55 | £657 |
| 5+ Bedroom House (using 18,000 kWh) | £74 | £889 |
Table Data 1
Average UK electricity bill
Electricity bills charge you for any electrical devices that you plug in such as the TV, computer and lights. The bigger your home the more lights and plug sockets there will be so the average bill is based on how many bedrooms are in your home.
| Property Size | Monthly Bill | Annual Bill |
| --- | --- | --- |
| 1-2 Bedroom House (using 2,000 kWh) | £37 | £450 |
| 3-4 Bedroom House (using 3,100 kWh) | £56 | £670 |
| 5+ Bedroom House (using 4,600 kWh) | £79 | £952 |
Table Data 1
How your energy bills are worked out
When it comes to working out why your energy bills have come to a certain amount, there are several factors that have an influence, some you can resolve yourself and others that are out of your hands:
Energy used
If there are electric appliances left in standby all the time, the heating is always at maximum with lights on and heating in empty rooms, there's a good chance you could reduce your bills with a few lifestyle tweaks.
Supplier rates
Different energy suppliers will have different rates and sometimes offer discounts so it's important to compare rates if you want to find the best deal for your home.
Wholesale costs
Energy suppliers have to pay for the raw fuels used to generate the energy (coal and gas) so if they have to start paying more, consumers are likely to be affected as a result.
How to reduce your energy bills
Pondering on how to reduce our energy bills is something that pretty much every homeowner has done so find out how you could start saving money:
New boiler
If your current boiler is over 10 years old then you should consider replacing it with a new one that's more efficient, this in itself will help to reduce your energy bills. Fill in our simple online form today to get free quotes from up to 3 trusted engineers in your area.
---
---
Insulation
Put some money towards insulating your home and you'll soon get a return on your investment through savings on your energy bills. By insulating the loft, under the floors and fitting double-glazing, your home will soon increase in efficiency as less heat will escape.
Efficient appliances
Thanks to the ErP directive, appliances have to meet certain efficiency requirements and homeowners are made more aware of just how efficient an appliance is before purchasing. Put simply, the more efficient an appliance is, the less energy it will waste and the cheaper it will be to run.
Turn the heating down
Turning the heating down by just 1 degree could potentially save you as much as £60 a year. Also, if your radiators have radiator valves then you can make certain rooms warmer than others so that you're not wasting energy by heating up an empty room.
Understand kWh
Energy suppliers use kWh, kilowatt-hour, to measure how much energy is used in your home in a given hour. Suppliers use it to calculate how much you owe them and you can spot it on your energy bill, so knowing what it means will help you see where you could be saving money.
Find out exactly what kWh is and how it differs from a kilowatt (kW) in our kW and kWh Explained article.
Grants and schemes
Many people across the UK are entitled to receive help paying their energy bills thanks to some grants and schemes such as the Warm Home Discount. It's well worth finding out if you're eligible.
Renewable energy
There are more options than ever before when looking to make your home more self-sufficient and not have to rely on your energy supplier quite as much. Appliances such as air source heat pumps and ground source heat pumps extract heat from renewable sources: the air outside and naturally occurring heat underground. By harnessing heat from renewable sources, your energy bills could soon start dropping.
---
Reference
British Gas, What's the average gas and electricity bill in Great Britain? (2022)
Figures are based on Ofgem and Energy Saving Trust data. Links found within article.