Best Heating System for a New Build House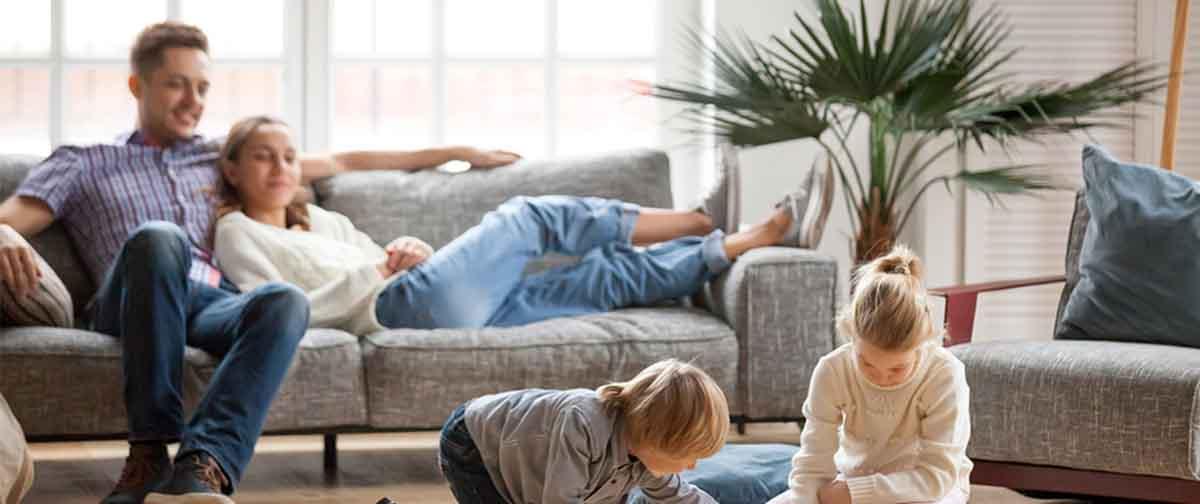 With the government announcing that gas boilers will be banned in new build homes from 2025, it's time to find the most efficient home heating system for new homes.
There are many renewable alternatives, including heat pumps, biomass and solar thermal which can help to reduce energy bills, lower your carbon footprint and even see you entitled to receive government payments.
---
Get FREE Heat Pump Quotes
---
Why consider anything other than a gas boiler?
A gas boiler is currently installed in around 90% of homes across the UK as they're cheap to run, don't require fuel storage (like oil) and gas is easily accessible, as long as your property is connected to the gas network.
While they've become common place across the UK, they're a big part of the problem when it comes to climate change. For this reason, the government plans to ban gas boilers being installed into new build homes from 2025.
With new build homes having to turn to a more renewable heating system, we're going to find out what the best alternative to a gas boiler is for new build homes.
What is the best heating system for new build houses?
While gas is an easy home heating solution for many homes, the negative impact burning this fossil fuel is having on the environment has seen a rise in the popularity of renewable heating systems.
So, what are the best home heating systems for a new house? There are several renewable heating alternatives but the front runners are air source and ground source heat pumps.
What is an air source heat pump?
Air source heat pumps extract heat from the air outside to provide an efficient home heating solution that will help to reduce your heating bills – even in temperatures as low as -15C.
Installed outside, a fan brings in air that passes over an exchanger coil containing a refrigerant fluid, this fluid begins to boil and turns into a vapour which is then compressed at high temperatures to produce heat. This heat can then be used to provide central heating.
Air source heat pumps perform most efficiently at low temperatures so to get the most out of one they're best installed alongside large radiators or underfloor heating.
What is a ground source heat pump?
All year round, underground temperatures are between 10-15C, warmth that can be harnessed by a ground source heat pump to provide central heating.
To install a ground source heat pump, your home will need sufficient outdoor space as the heat is extracted via a series of underground pipes.
Benefits of installing a heat pump
Installing a heat pump into a new build home offers many advantages, particularly over the more conventional gas boiler:
Could entitle you to receive government payments through the Renewable Heat Incentive (RHI);
Reduced energy bills;
Easy to maintain, saving you money on potential repair costs;
More efficient than conventional heating systems;
Renewable energy source (heat from air or underground) whereas fossil fuels will run out eventually;
Can last as long as 20 years (gas boilers should be replaced between 10-15 years);
Safer than gas and oil (don't produce carbon monoxide).
---
Get FREE Heat Pump Quotes
---
Gas boilers vs heat pumps
Gas boilers have been the go-to heating system for UK homes for a number of years so turning to a renewable heating system, such as a heat pump, is unfamiliar territory for many. When comparing gas boilers and heat pumps side-by-side, the benefits of installing a heat pump really become clear.
Upfront costs
We start with the upfront costs, including the price for the unit and the installation. This is where gas boilers, currently, have the upper hand.
An air source heat pump can cost between £4,000 – £11,000, while ground source heat pumps come to around £8,000 and £12,000.
| Heating system | Potential Cost | Installation |
| --- | --- | --- |
| Air source heat pump | £4,000 – £11,000 | £6,000 – £8,000 |
| Ground source heat pump | £8,000 – £12,000 | £10,000 – £18,000 |
| Gas combi boiler | £500 – £1,500 | £500 – £1,800 |
Running costs
An A-rated gas boiler is likely to be cheaper to run than a heat pump but this will ultimately depend on the heating demand of your home. Plus, it's worth remembering that the difference in running costs could be more than made up for in RHI payments.
Efficiency
While even the most efficient gas boilers waste energy, normally between 6-12%, air source heat pumps generate 3 times more energy than they use.
Lifetime
A boiler should be replaced between 8-15 years after installation, heat pumps on the other hand, can last for as long as 25 years in some cases.
More renewable heating alternatives
As well as heat pumps, there are many more home heating systems for comparison:
Biomass
Biomass boilers burn wood in the form of pellets, chips or logs, to provide central heating to a property. Will burning gas and oil produces emits more carbon into the atmosphere, burning wood only releases the same amount of carbon absorbed by the tree while it was alive.
Solar thermal
While solar PV generates electricity for a home, solar thermal panels can use renewable solar energy to heat the water in a hot water cylinder.
Rather than getting completely removing a gas boiler, they can be paired with a renewable heating system to make a hybrid heating system.
How does a hybrid heating system work?
If you've moved into a new build home with a boiler, but want to turn to renewable technology, you might want to consider a hybrid heating system.
Hybrid, or dual fuel, heating systems combine a gas or oil boiler with a renewable heating system such as a heat pump. So, how do they work?
Well, a hybrid heating system will be monitoring the temperature outside and automatically choose to run the most efficient option at that point in time.
How much will a renewable heating system cost?
While a renewable heating system will see you save money on your energy bills and could entitle you to Renewable Heat Incentive payments, they're not the cheapest of technologies to install.
| Renewable Heating System | Potential Cost |
| --- | --- |
| Air Source Heat Pump | £9,000 – £13,000 |
| Ground Source Heat Pump | £8,000 – £12,000 |
| Biomass Boiler (manually fed) | £4,000 – £10,000 |
| Biomass boiler (automatically fed) | £9,000 – £21,000 |
| Solar Thermal | £3,000 – £5,000 |
Please note that these potential costs only consider the price of the unit and don't include the installation, which will add to the total.
To find the very best possible price for installation, we highly recommend comparing quotes from multiple installers. Using Boiler Guide, getting quotes from several installers has never been easier.
Simply complete our online form, letting us know about the renewable heating system you're interested in, and you'll get free quotes from to 3 fully-qualified installers in your area. Once you have all of the quotes, you can compare them and look through customer reviews of the company on Boiler Guide.
New builds need to be well insulated
A common problem with new build homes in the UK, is the lack of insulation. Sufficient insulation in the walls, under the floor and in the loft will keep the heat in and mean that you won't have to use your home heating system as much, helping to reduce your energy bills.
As well as insulating the home itself, if you have a hot water cylinder, it's worth having the tank and surrounding pipes insulated too. This will keep the water being stored in the cylinder warmer for longer.
Find out how to insulate your hot water tank and pipes.
Renewable Heat Incentive eligibility
The Renewable Heat Incentive entitles eligible homeowners to receive government payments for heating their home using renewable technology. However, this scheme was designed for when renewable heating systems are retrofitted into older properties.
That means if you move into a newbuild that already has a renewable heating system, it's unlikely you'll be eligible to receive RHI payments – the exception is moving into a custom built home.
So if you're already living in the property and will be installing a renewable heating system or have contracted a builder to build you a new home that will feature a renewable system, then you should be eligible to receive payments through the Renewable Heat Incentive.
Could hydrogen replace the gas network?
The only problem with turning to heat pumps or solar thermal is that they're unfamiliar systems for many people. Rather than replacing the type of heating system, it could be possible for the gas network to make a switch to hydrogen, which wouldn't mean having to leave the gas boiler behind.
Hydrogen only produces water when burned (no carbon)
1kg of hydrogen generates the same amount of energy as 2.8kg
Hydrogen could use the same pipelines, fittings and boilers as natural gas
Best heating system for new build houses
Most new build homes are fitted with a gas boiler, and for very good reason: they're cheap to run, modern units operate efficiently and most homeowners are familiar with them.
Ask any homeowner what they'd like to see from their heating system and they'd most likely say lower energy bills. Heat pumps are highly efficient heating systems, generating 3 times as much energy as they use, while gas boilers waste some energy, which will only help anyone looking to reduce their energy bills.
The only hurdle with air source and ground source heat pumps is the installation. For anyone able to cover the costs of installation, the reduced energy bills and Renewable Heat Incentive payments could see a return on your investment. Plus they can last up to 25 years, meaning you'll get more out of a heat pump than a boiler.
Using Boiler Guide, you can get free quotes for heat pump installation from engineers based in your local area. Simply complete our renewable heating system form and you'll be contacted by up to 3 installers who will each provide a free no-obligation quote. You're then free to compare the quotes and choose the one that's best for you.
---
Get FREE Heat Pump Quotes
---