Biomass Boilers: Advantages and Disadvantages
Biomass boilers are an eco-friendlier alternative to gas, oil, and LPG boilers and can have much lower running costs. So, if we want to fight climate change, shouldn't we all be switching to biomass? Unfortunately, the choice is not that simple.
Biomass is biological material, i.e., plant based organisms. In the case of biomass boilers, the biological material is wood logs, chips, or pellets. The boiler burns the wood, and the heat is transferred to a hot water cylinder where it can be used in a central heating system, showers, and taps. Unlike gas, oil, and LPG boilers – which are contributing to the climate change crisis by adding carbon to our atmosphere – biomass boilers are carbon neutral. This means that when the boiler burns wood it only emits as much carbon as the tree absorbed while it was growing.
To see if a biomass boiler could be a good choice for your home, we've outlined the key biomass advantages and disadvantages you need to be aware of.
Are biomass boilers good for the environment?
When biomass is burned it only produces as much carbon as the plant or tree absorbed while growing, cancelling itself out. Fossil fuels like gas, oil, LPG, and coal, however, emit carbon when burned. New trees are being planted all the time making it a sustainable source of energy, whereas fossil fuels take millions of years to form. Millions of tonnes of waste wood are sent to UK landfill sites every year, so using this wood as fuel reduces the strain on our landfill.
How does a biomass boiler work?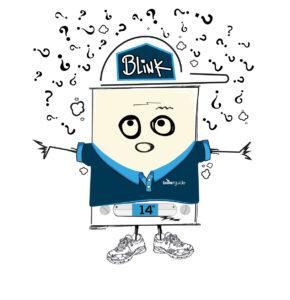 The first point to make is that biomass boilers take up a lot of space as the system requires several elements (combustion chamber, buffer tank, flue pipe, expansion vessel, hot water cylinder, fuel storage compartment, and an optional hopper which feeds the boiler fuel automatically).
Modern biomass boilers have fuel storage compartments which are automatically fed wood chips/pellets into the combustion area to be set alight by a probe. As the fuel burns it heats the water via a heat exchanger.
While gas and oil boilers are automatically fed with gas as they are either connected to the national gas grid or a large tank of oil in the garden, a biomass boiler needs to be topped up with fuel. This can be done by hand or by an automatic mechanism called a hopper.
A biomass boiler needs to be manually emptied of ash and cleaned on a regular basis.
Biomass boiler advantages
Renewable source of energy
Gas, coal and oil can take millions of years to form and we're burning through the supply faster than it's being produced so supply is becoming increasingly limited. As long as plants are being planted and growing, there will always be fuel for a biomass boiler.
Carbon neutral system
When a plant dies naturally, any carbon dioxide it has absorbed during its life gets released into the atmosphere and this is no different to wood being burnt in a biomass boiler. Gas and oil boilers, on the other hand, are increasing the levels of carbon in the atmosphere which is having an impact on the environment.
Cheap to run
Compared to other fuels such as oil and electricity, biomass fuel is much cheaper per kW and also costs slightly less than gas. A biomass boiler would be very beneficial to homeowners with a constant supply of wood as having to think about the price of fuel could soon become a thing of the past.
Highly efficient
Biomass boilers are efficient heating systems, reaching efficiency levels of around 90%, which is similar to gas and oil boilers.
Eligible for government payments
Thanks to the Renewable Heat Incentive you could receive payments from the government for installing a biomass boiler in your home.
What is the Renewable Heat Incentive?
The Renewable Heat Incentive (RHI) was launched by the government in 2014 as part of a wider initiative to reduce the carbon emissions of the UK and meet renewable energy targets. For your biomass boiler to qualify, the appliance must be MCS accredited and have been installed by an MCS accredited engineer.
You'll be paid 6.97p* by the government for every kilowatt-hour of heating that your home requires (up to maximum of 25,000kWh). You will receive quarterly payments every year for 7 years. The RHI tariff is paid on a pence per kilowatt-hour (kWh) of renewable heat produced by the system. These prices are reviewed on a quarterly basis.
*This figure is estimated based on the Energy Performance Certificate (EPC), which your property should already have.
| Renewable Heating System | Tariff based on applications submitted between 1 July 2020 and 30 September 2020 (p/kWh) |
| --- | --- |
| Air Source Heat Pump | 10.85 |
| Biomass Boiler | 6.97 |
| Ground Source Heat Pump | 21.16 |
| Solar Thermal | 21.36 |
The Domestic RHI will only be open to new applications until 2022 when the scheme will be replaced by the Clean Heat Grant. You can find out more in Clean Heat Grants to Replace the Renewable Heat Incentive.
---
Interested in a biomass boiler?
---
Biomass boiler disadvantages
Requires lots of space
Biomass boilers take up a fair amount of space, needing more than a standard boiler as the fuel is physical. The boilers that are fitted with automated hoppers, which mean you don't have to physically fuel the boiler, will need the most space, in the region of 10m².
You'll not only need room to fit the boiler itself but also somewhere to store the fuel, especially if you stock up to save on delivery costs.
High upfront cost
While biomass boilers are cheap to run thanks to the fuel and you the money you could be earning through the RHI, the appliance itself could cost about 10 times more than a more conventional gas system.
However, until March 2022, you could receive up to £5,000 towards the cost of installing a biomass boiler through the Green Homes Grant scheme.
Requires maintenance
Depending on whether you get a manual or automatic biomass boiler the maintenance required will be significantly different. The manual models will require you to empty the ash on a weekly basis and the fuel needs to be topped up roughly every other day. Automatic boilers are self-cleaning and refuel themselves thanks to being fitted with a hopper.
Need space to store fuel
Not only will you need to commit space to the boiler itself, you'll also need to have plenty of space to store the fuel. A good place would be a garage or under a protective shelter outdoors which will keep the wood dry.
How much does a biomass boiler cost?
Biomass boilers do come with a fairly significant price attached to them which can range from £4,000 to £10,000 for a manual fed log boiler while automatically fed pellet boilers may cost between £9,000 and £21,000.
However, until March 2022 you can reduce the cost of installing a biomass boiler by two-thirds (up to £5,000 or £10,000 depending on your household income) by applying for a Green Homes Grant.
The best biomass boiler manufacturers include Froling, Grant, Viessmann, Warmflow and Windhager. The biomass boilers by these manufacturers include outputs up to 72 kW and can be fuelled by either wood chips, logs and pellets.
| Best Biomass Boiler Manufacturers | Viessmann | Froling | Windhager | Grant | Warmflow |
| --- | --- | --- | --- | --- | --- |
| Model | Vitoligno 300-C | T4e | LogWIN Premium Touch | Spira | Zeno |
| Fuel Type | Pellets | Chips | Logs | Pellets | Pellets |
| Output | 2.4 - 48 kW | 5.9 – 250 kW | 13.4 - 50 kW | 5 – 72kW | 4 – 18 kW |
| Maximum Efficiency | 95% | 95% | 92% | 97% | – |
| Potential Cost | £9,000 – £10,000 | £8,000 – £14,000 | £7,000 – £10,000 | £11,000 – £12,500 | £7,000 – £14,000 |
When you compare these prices to the average £2,000 cost for a gas boiler, it can feel daunting but when you look at the long term running costs and potential savings, the story changes.
Biomass boiler potential savings
For starters, biomass fuel is much cheaper than oil and electricity and won't even cost you as much as gas:
Gas: 4.8p / kWh
Oil: 6p / kWh
Electricity: 13.4p / kWh
Wood Chips: 2.9p kWh
Wood Pellets: 4.2p / kWh
As well as being cheaper than gas and oil, biomass fuels aren't subject to the import price fluctuations that other fuels are and gas prices are rising by 10% every year.
If you live in an area where you have access to wood logs then you might not have to spend a single penny on fuel for your biomass boiler.
If you have the space, then you could save even more money by purchasing biomass fuel in large quantities as regular top ups can cause hassle and extra expense. If you don't have much space to store but like the idea of storing enough fuel for the year, then cut down on the delivery fees by seeing if there's a supplier in your area.
Is a biomass boiler right for your home?
Biomass boilers may have a higher price attached to them than the gas or oil boilers we're much more familiar with but any boiler is a long term investment, so it's important to check how much you could be spending on fuel over the years. As we've seen, wood is not only sustainable and environmentally friendly, it's the cheapest type of boiler fuel around.
If you have the space available in your home for the boiler itself and a supply of fuel then you could soon see your energy bills reduced. For people who live in an area where they have free access to wood, e.g., a forest, a biomass boiler is definitely worth considering.
Get free quotes for biomass boilers
If you have considered all the different biomass boiler advantages and disadvantages and have decided a biomass boiler could be ideal for your home, it is time to get quotes.
And you can get free quotes for the installation from installers in your area. Simply complete our online form and up to 3 fully-qualified installers will be in touch to provide their free quote. Sourcing at least 3 quotes will give you the confidence that you're getting the most competitive price.
---
Interested in a biomass boiler?
---