Boiler Efficiency Ratings - SEDBUK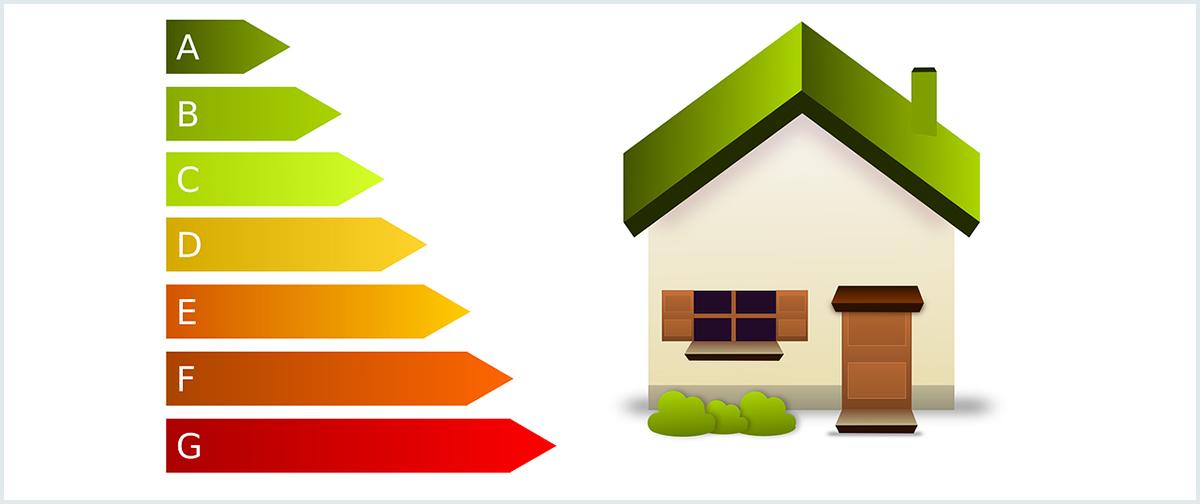 On 26 September 2015 the way boilers are rated for energy efficiency changed; SEDBUK was replaced by the Energy related Products (ErP) directive, bringing a new rating system into effect.
Find out more about ErP boiler efficiency and how it affects you here.
Energy efficiency is vital in the modern world, not just for lowering the rising living costs we are confronted with in our day to day life – what with gas and oil prices rising every day – but also to reduce the impact we all have on the environment. Luckily, the energy efficiency of central heating boilers has improved drastically in recent times, with improvements being made constantly, and an updated boiler in your home could not just make a huge difference to your carbon footprint, but also on your heating bills.
What was SEDBUK?
The government introduced SEDBUK (Seasonal Efficiency of Domestic Boilers in the UK) as an energy efficiency guideline that all new boilers installed in homes across the UK had to meet. This ensured that every new boiler fitted in the UK had a strict level of energy efficiency and it was made clear how efficient a boiler was as they would be given a rating from A down to G.
A boiler's SEDBUK rating was calculated by the results of the average efficiency achieved each year in a typical domestic condition, factoring in reasonable assumption and variations in the area and usage of the item, in this case a boiler. Tests are made on the boiler's efficiency with the usual climate, pattern of use, control and any other influences you would expect in an average household in the UK.
Checking a boiler's energy efficiency through SEDBUK was done by checking the SEDBUK scale, which labelled boilers with a letter from A down to G, A being the most efficient boilers. On the scale, the bands A and B were awarded to boilers classed as highly efficient, while the bands C to G were classed as only having standard efficiency. Installing a standard efficiency boiler meant applying to the council for permission.
Why was SEDBUK replaced by ErP?
SEDBUK was a UK initiative, while the ErP Directive was introduced to lower carbon emissions across the whole of Europe. By phasing out products that perform poorly, they were aiming to achieve the EU's long-term 20-20-20 targets:
20% reduction in EU greenhouse gas emissions (from 1990 levels)
20% improvement in overall energy efficiency within the EU
20% increase in the share of EU energy consumption produced from renewable resources
ErP applies to all residential and commercial heating products across Europe, which is why it replaced SEDBUK in September 2015.
How an efficient boiler can save you money
Your boiler accounts for between 55-60% of the amount you spend on energy every single year, so if your boiler is operating inefficiently, chances are you're wasting both fuel and money.
While the initial cost of installing a new energy efficient boiler in the home may seem large, the savings possible in comparison to traditional boilers on your heating bill can help save a detached home up to £580 a year*, depending on how inefficient the existing boiler is. When comparing this to the average lifespan of a boiler (around 15 years) this can make a huge difference to your bills in this time. Use the table below to see how much you could be saving, and how different boiler efficiency ratings can affect this.
| House Type | G (< 70%) | F (70-74%) | E (74-78%) | D (78-82%) |
| --- | --- | --- | --- | --- |
| Semi-Detached | £380 | £265 | £235 | £215 |
| Detached | £580 | £405 | £315 | £260 |
| Detached Bungalow | £300 | £210 | £185 | £170 |
| Mid Terrace House | £325 | £225 | £200 | £180 |
| Flat (Mid Floor) | £- | £105 | £90 | £80 |
Figures are for England, Scotland and Wales only*.
Reference
Data Source: Energy Saving Trust, Heating Your Home: Boilers (2022)
*Based on replacing an old gas boiler with a condensing A-rated boiler with thermostatic radiator valves, programmer and room thermostat in a detached home. Figures are based on fuel prices as of April 2022.
---
---