Boiler Not Firing Up? Find Out Why & How to Fix It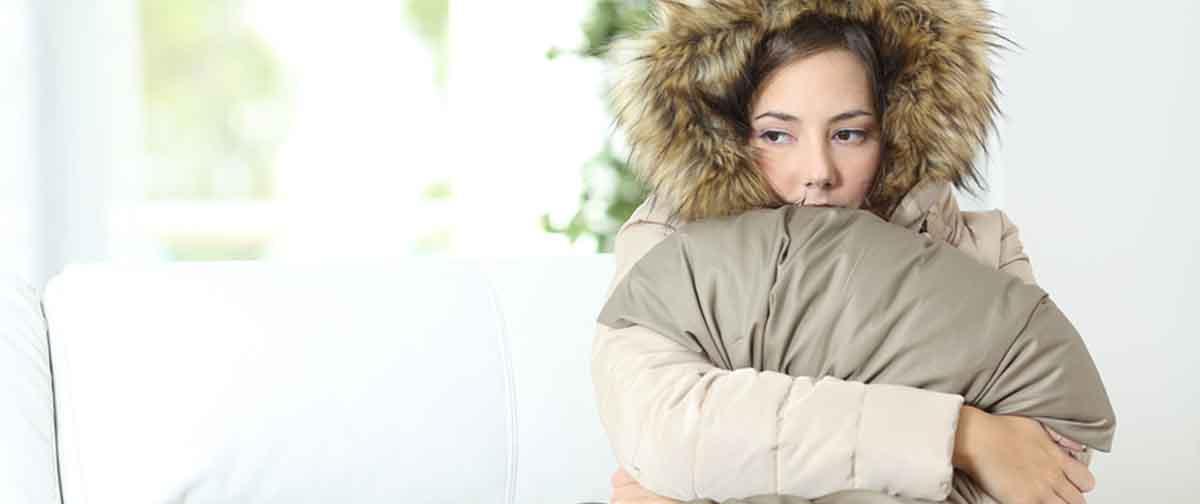 When your boiler isn't firing up for central heating or domestic hot water, it's an issue that you'll want to get sorted as quickly as possible.
Fortunately, there are some simple checks you can make, which we'll take you through in this article.
If your boil er still isn't igniting after making those checks, then you can use this article to find out the potential fault, some of which you can tackle yourself, but for the most part you'll need to hire a Gas Safe registered engineer.
---
---
Quick checks to make
There are many possible reasons why a boiler won't ignite, leaving your home without central heating. Fortunately, there are a few simple checks you can make that could get your boiler firing up again in no time.
Thermostat setting
If the room is at a higher temperature than the thermostat is set to then the central heating won't come on. Double check the temperature on the thermostat and increase it – many homes consider the best thermostat temperature to be between 18-21°C.
Timer
After a power cut the timer on the boiler might have reset, meaning that the boiler won't fire up when you expect. Take a look through the instruction manual that came with your boiler to find out how to set the times you'd like your boiler to automatically ignite.
Fuse box
In the event that there's no power to the boiler whatsoever, but other electric and gas appliances are working, check the fuse box as there might be a tripped switch.
Prepayment meter
For any homes with a prepayment meter, it's worth checking that it has enough credit for the central heating to work. If not, simply topping it up should get your boiler to ignite.
No gas supply
Check other gas appliances around your home, such as the stove, to see if they're working. If not, then there might be an issue with the gas supply to your home. At this point, you could either contact your gas supplier or the Gas Emergency Service on 0800 111 999.
Reset your boiler
Sometimes all the boiler needs a restart to get fire up again. You can find a guide to take you through How to Reset Your Boiler on Boiler Guide but it's also important to have the manufacturer instruction manual to hand too.
If you've been through these checks and still aren't having any luck getting your boiler to ignite, then there's likely to be an issue that needs resolving.
---
---
Issues with the Heating System
After going through the steps above and finding that the boiler still won't ignite, it's time to consider potential faults with the heating system.
There are many issues that could get in the way of a boiler firing up, so you might want to hire a heating engineer to find the fault and get it fixed.
Boiler pressure
Boiler pressure is a reading of the pressure of hot water that's circulating around the central heating system. Ideally, the boiler in your home should have a boiler pressure of between 1-2 bar, preferably 1.5 bar – you can check the boiler pressure on the pressure gauge.
Should the boiler pressure be too low (below 1 bar), then the boiler will fail to work, while high boiler pressure (over 2 bar), can put unnecessary strain on the boiler and could lead to it breaking down.
A boiler will gradually lose pressure over time but if there's been a sudden drop it's often a sign that there's a leak in the system or the radiators need bleeding (which we'll come one later). If you find a leak, no matter how small, turn the water supply off and contact a qualified heating engineer.
Follow our step-by-step guide to increasing boiler pressure to get it back to the right level. If the boiler pressure is too high, then you might need to bleed at least 1 of the radiators around your home.
Air in the radiators
When you turn the central heating on, hot water gets circulated around the pipes, filling the radiators which then heat up the room. If you've noticed that only the bottom of the radiator is heating up, or the radiator isn't heating up altogether, then air is trapped in the radiators which prevents hot water from filling the entire radiator.
Bleeding the radiators releases the trapped air, allowing the hot water to heat them up properly. You can bleed radiators yourself, we have a handy guide to bleeding a radiator on Boiler Guide, but you can always hire a heating engineer to do it for you.
Frozen condensate pipe
The condensate pipe is an essential part of condensing boilers, leading acidic waste water away from the boiler and down a drain outside your property. Being outside makes condensate pipes susceptible to freezing during freezing temperatures, causing a blockage that prevents the water from leaving the boiler. Should this happen, the boiler will recognise that it isn't safe to operate and lockout until the condensate pipe has thawed out.
So, if you're reading this during the winter months then there's a good chance that your condensate pipe has frozen. To help you identify a frozen condensate pipe, your boiler should display an error code.
Should the condensate pipe be frozen, you can either attempt to thaw it out yourself or hire a professional heating engineer to do it for you. If you feel confident enough to do it yourself, follow the steps in our guide on How to Thaw a Frozen Condensate Pipe (complete with walkthrough video).
---
---
Boiler still not firing up? Hire an engineer
All of the issues we mentioned in the last section can be resolved yourself, although you shouldn't hesitate to contact a heating engineer if you'd prefer. The following reasons why a boiler might fail to fire up should only be repaired by a Gas Safe registered engineer.
While it can be hard to tell which of the following is preventing your boiler from igniting, unless there's an error code, a fully-qualified heating engineer will be able to diagnose and resolve them all safely and quickly.
Low gas pressure
In the case that there is a supply of gas to the boiler, just not enough, the boiler will lockout and display an error code. You should hire a Gas Safe engineer to test the gas pressure and find out why there's an insufficient supply – a couple of potential causes include a frozen gas meter or a faulty gas valve.
The gas valve controls the level of gas flowing to the boiler, opening and closing to allow more or less gas, depending on how much heat is needed. Sometimes, the gas valve might just need adjusting but it could also be damaged or blocked – a Gas Safe engineer will be able to carry out the required work.
A more unlikely scenario is that the gas meter has frozen during cold weather. However, with sufficient lagging it will be well protected when there's a drop in temperature.
Blockage in the burner
A blockage in the burner could lead to the boiler not firing up to provide your home with heating and hot water. A Gas Safe registered engineer will be able to clean the burner or replace it, if necessary.
No pilot light on boiler
Without a pilot light, the boiler won't be able to provide central heating or domestic hot water. The pilot light is a small blue flame that lights a larger flame when there a call for central heating and how water – if it's burning orange or yellow there could be a carbon monoxide leak.
For the pilot light to work without fault, the jet it appears from must be clear from debris. Even a tiny amount of dirt can block it up. A heating engineer will be able to either clean out the pilot light jet or replace it depending on what's required.
While we've mentioned some of the more common faults, there are many more boiler problems that could prevent the unit from igniting, which you'll need a Gas Safe registered engineer to diagnose and repair.
---
---
Get free boiler repair quotes
As we've seen, there are many possible reasons that can cause a boiler not to ignite or prevent power from reaching the boiler. So, to safely locate the cause, you should hire a Gas Safe registered engineer.
To make finding trustworthy heating engineers quick and easy, we can match you engineers based in your area. Simply let us know about the work you need, using our online form and we'll connect you with up to 3 local heat engineers.
Each of these heating engineers will be in touch to provide a free quote for the work, which means you can be confident that you're getting the best possible deal. Plus, there's absolutely no-obligation whatsoever. Get your free boiler quotes today.
---
We have homeowners that need your help.
---