How To Buy a Boiler Online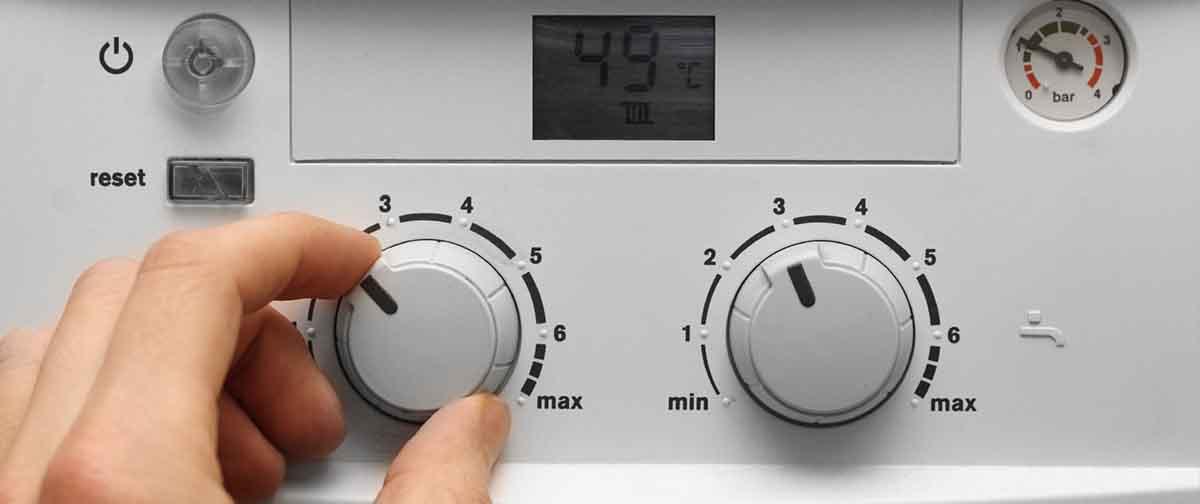 It's now possible to buy a boiler online, but how does it work?
When you're looking for a new boiler quote, a simple Google search will bring you up hundreds of boiler installation companies and boiler brands, but how do you know which is offering the best service for the best price?
This is why Boiler Guide exists. You can enter your details into our simple online form and very quickly you'll be contacted by up to 3 Gas Safe registered engineers working in your area. They'll arrange to visit you and provide their most competitive, no obligation quote and you simply choose the best. By comparing free quotes, you can be sure you're finding the right boiler at the best price quickly and easily.
---
---
How to get an online boiler quote
1. Answer a few questions online
When you buy a boiler online, the first step is to answer some simple questions. For example, what type of boiler do you have? What fuel does it run on? How big is your home? Where is the boiler located? You'll also be asked for a postcode so that we can find boiler installers in your area. The form only takes a few minutes to complete and doing so doesn't place you under any obligation to accept any quote you receive.
2. Confirm your details
We'll then give you a quick call to make sure that we have your correct information and find out a little more about your boiler and heating system. Don't worry, it only takes a few minutes and we're a very friendly bunch!
3. Receive your boiler quotes
You'll then very quickly be contacted by up to 3 Gas Safe registered engineers in your area. In some cases the engineer may be able to provide an estimate over the phone or via a video call, but often they will need to arrange to visit your home. They will need to find out what type, size and brand of boiler that will be fitted and the total price of installation, plus details of anything else which needs to included, e.g. chemical flushes, filters or thermostats.
All the quotes you receive are free and you're under no obligation to accept any of them.
4. Choose Your New Boiler
You then compare all the quotes and decide which suits your home and budget best. You can then arrange a convenient installation date with the installer. In many cases you can pay for your new boiler through flexible monthly payments with a finance deal.
Getting an online boiler quote is slightly different to simply buying a boiler online. Buying a boiler online could mean simply buying the boiler itself without paying for any of the cost installing it. However, unless you're a Gas Safe registered engineer or you know someone who is and will be fitting it for you, you are more likely to want online boiler quotes which include both installation and VAT. At Boiler Guide we enable you to find and compare boiler quotes from the comfort of your own home, saving you time, hassle and often a significant amount of money.
---
---
Why buy a boiler online with Boiler Guide?
No hassle as you don't need to research, call or email anyone
Easy to compare boilers and prices
Energy efficient, ErP A rated boilers recommended by professionals
Save money by comparing multiple quotes
Fully qualified, Gas Safe & highly rated installers
Book installation date to suit you
Flexible payment options to match your budget
For more information on the advantages and disadvantages of online boiler quotes take a look at Online Boiler Quotes Explained.
Will an online boiler quote include a warranty?
Yes, all manufacturers include a warranty with their boilers so as long as it is registered appropriately after installation and meets their requirements (for example, you'll need to get it serviced annually by a Gas Safe engineer) the warranty will be valid. Boiler warranties tend to range from 2 – 10 years in length.
Will the online price be the final price?
In some cases you may find that an installer will estimate the price of the job before visiting you, but as every home is unique this price is often subject to survey. All this means is that they need to take a look at your home and current heating system to confirm the work needed before agreeing a final price with you. For example, if you want to relocate your boiler or remove old elements which are no longer needed (e.g. hot water cylinders) this may add to the cost.
How much does a new boiler cost?
A new boiler (including installation) usually costs between £2,500 – £4,000 but this will depend on the brand, type and size of boiler you choose as well as how complex the installation is. The average boiler install should be completed in 1-2 days. However, by sourcing and comparing multiple quotes for different types of boilers you can often save a significant amount of money. You can often spread the cost of a new boiler via finance deals which spread the cost over a pre-agreed period. Do some research around the leading boiler brands such as Worcester Bosch, Vaillant, Ideal and Baxi.
How do I know which type of boiler I have?
Most homes in the UK have a gas boiler but some have oil-fired boilers. There are 3 types of domestic boiler and central heating systems to understand: Combi, System and Regular. If you have a boiler which is fed by a cold water tank in the loft and a hot water cylinder, you have a regular boiler (also known as conventional or traditional). If your boiler is fed water from the mains and not from a tank but has a hot water storage cylinder, you have a system boiler. If you have no tank and no cylinder, just an all-in-one boiler which is supplied from the mains and heats water on demand, you have a combi boiler. No matter what fuel or type of boiler you need, there will be a range of boilers to choose from to suit most budgets.
What does ErP A rated mean?
ErP stands for Energy related Products. Your boiler will be labelled with an ErP rating which indicates how energy efficient it is to run. The more efficient it is the less you will need to spend on energy. Products are rated from G at the lowest up to the highest possible energy efficiency rating. Read more about boiler efficiency here.
---
---