Complete Guide to Central Heating Boilers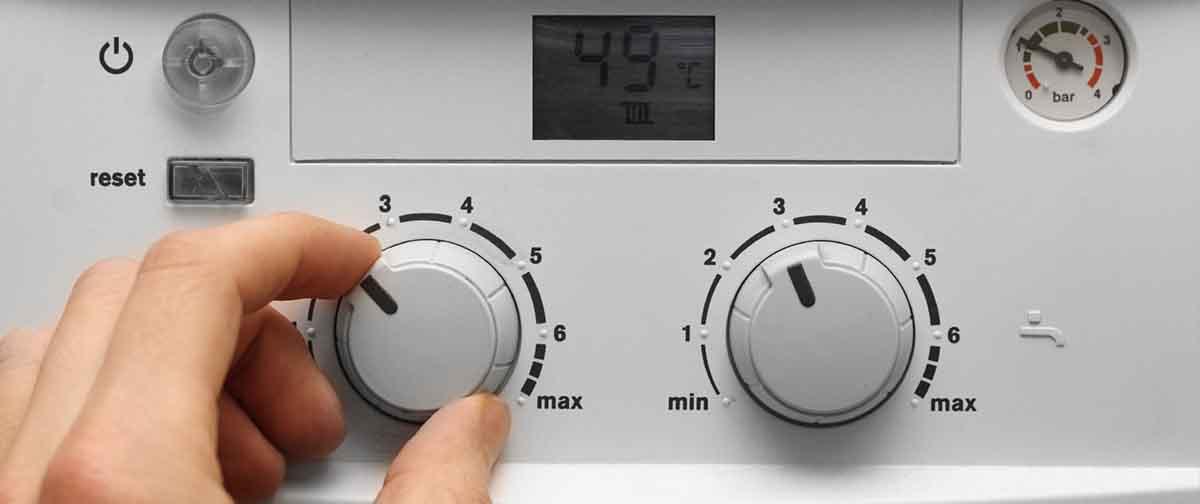 There are 3 different types of central heating boilers to choose from: combi (combination), system and regular (also known as conventional or heat only). The central heating boiler you need will come down to the size, age and location of your property, as well as your demand for central heating and hot water.
In this guide we outline each of the types of central heating boilers available (including the technology and fuel types), their pros and cons and help you to choose the right central heating boiler for your home and lifestyle.
Types of central heating boiler technology
Condensing and non-condensing boilers
When researching central heating boilers, you will come across the terms condensing and non-condensing. These terms refer to the way the boiler uses fuel to generate heat, but you do not need to worry about choosing between them as it is now a legal requirement that all new boilers installed in the UK must use condensing technology.
Condensing boilers have a larger heat exchanger and generate heat from excess fuel (which would end up being wasted in a non-condensing boiler) making them much more efficient than non-condensing boilers. With a minimum of efficiency of 92%, no matter whether you install a combi, regular or system boiler, a condensing boiler will help to reduce your impact on the environment and could also see your energy bills drop.
To give this efficiency rating some context, for every £1 you spend on heating your home, only 8p is wasted. When you compare this to non-condensing boilers that can have an efficiency rating around the 60-70% mark, this is quite a saving on your energy bills.
Types of Central Heating Fuels
Every central heating boiler needs fuel (energy) to be able to generate heat for your home. The type of fuel it uses may be determined for you because of the location and type of property you live in, but for most people there are multiple options to consider.
Gas central heating boilers
Most homes in the UK are connected to the national gas network so the most convenient choice is to have a natural gas fired boiler as the boiler has a constant supply of fuel ready to use.
Advantages
Gas is around 3-4 times cheaper than electricity per kWh making it a much more economical option when it comes to heating your home. Whilst a gas boiler is not 100% efficient (and an electric radiator is), you can still get more heat for your money from gas.
Disadvantages
Gas boilers are not 100% efficient and will produce carbon emissions.
Oil central heating boilers
Oil fired boilers need a large tank of oil to be stored on the property and refilled at regular intervals which involves ordering oil in good time so it can be delivered to your home before you run out.
Advantages
If your property is not connected to a gas line, using an oil fired boiler can be one of the most cost effective alternatives.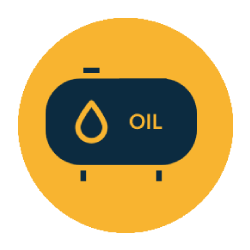 Disadvantages
The fuel required for an oil boiler is not available on demand as it is with gas or electricity, it instead must be ordered and then stored in a tank. You will need to monitor the amount of fuel you have left and order it as needed.
Ordering oil for your system can also present financial issues as some suppliers will require payment on delivery (as opposed to spread monthly). Oil tanks can in fact be sunk into the ground to save space, however if you opt to store it at ground level you will need to make a few considerations. This includes ensuring there is a level, non-combustible solid base for it to sit on, which can take up a great deal of space.
LPG central heating boilers
An LPG or liquefied petroleum gas boiler is fueled by a combination of gaseous hydrocarbons, produced from natural gas and oil extraction (66%) and from oil refining (34%). It is stored and transported in small canisters, large tanks and lorries.
Advantages
An LPG boiler is significantly cheaper to buy than an oil boiler. For example it's possible to find an LPG boiler for as little as £350, while an oil boiler will usually cost £800 or more.
LPG is still a fossil fuel so it's not a 'clean' source of energy, but it is 'cleaner' than oil, i.e. it produces around 15-20% less carbon. LPG boilers tend to be smaller in size than oil fired boilers and in many cases they have a lower noise output.
Disadvantages
There are some disadvantages to consider before choosing an LPG boiler. The unit price per kWh of LPG is higher than both natural gas and oil. You'll need to keep a close eye on your fuel tank as leaving it too late to top up could leave you without fuel if it cannot be delivered in time.
An LPG system requires a storage tank which you will either need to buy or rent from your supplier and store in your garden, so you'll need to factor this in as an additional cost.
Electric central heating boilers
Electric boilers can be powered via the mains supply of electricity or by electricity generated from a renewable source such as solar PV panels.
Advantages
An electric central heating boiler is a great option for anyone looking for a compact boiler for a smaller household. They are also a good alternative for homes that cannot install a gas boiler since they are not connected to a gas line.
An electric boiler can run at around 99% efficiency as it doesn't lose heat in the same way as a gas boiler would. Whilst this does mean that the boiler itself is more efficient, it doesn't necessarily make an electric boiler eco-friendly.
Electric boilers use fairly simple technology when compared to a gas boiler. For this reason they are usually compact and in many cases cheaper to install than other boiler types, especially as there is no flue to be fitted. Since they don't use gas, there isn't the same risk present from carbon monoxide and you don't need to use a Gas Safe Registered installer.
Disadvantages
Despite being so efficient, electric boilers can be expensive to run due to the high cost of electricity. With gas costing less than half of the price of electricity, you should consider this factor before opting for an electric boiler.
An electric boiler can only heat small amounts of water at a time, and usually they cannot store it for later use. This means a larger property which uses a lot of hot water, or has multiple bathrooms being used at once may not find an electric boiler adequate.
Since this style of boiler runs on electricity, it might not be the best option for a property that is affected by power cuts or outages on a regular basis.
Biomass central heating boilers
A biomass boiler provides an alternative option to a traditional gas or electric boiler. It works in a similar way, usually utilising the same kind of pipes and radiators, however the main difference is the fuel.
Biomass usually refers to wood pellets or wood chips which are burnt to heat up a tank of hot water, which is then used to heat your home and provide hot water.
Advantages
Certain fuels used by biomass boilers are actually considered carbon neutral, making them much more environmentally friendly than traditional boilers. This includes wood, as it only releases around the same amount of carbon when burnt as it absorbed when it was growing. If you use locally sourced biomass this will reduce the carbon needed to transport it, making it greener.
Having independence from gas and electricity means you won't be affected by any price rises from suppliers.
Some biomass boilers are eligible for government incentives which will earn you money for using a renewable heating system.
Disadvantages
A biomass boiler can be very costly (depending on the type you opt for) when compared to something like a condensing boiler. There is also a range of other costs you may want to factor in for the life of your biomass boiler, including the delivery costs of fuel and any electricity used to power the system.
A biomass boiler can run on a range of fuel types, but you will need to ensure they are suitable for use (for example you cannot just burn household waste). This means it's important to make sure you have a reserve of fuel to use at all times.
Not only will you need to purchase the fuel regularly, you will also need a reasonably large amount of storage space for it. It can take a lot of wood, or other solid fuel, to heat your property well so make sure to consider the need for additional storage space.
If you are interested in a renewable heating system such as an air source or ground source heat pump, biomass boiler or solar thermal panels, take a look at our article on Types of Renewable Energy.
Types of central heating boilers
Rather than thinking considering the number of bedrooms in your home to find the most suitable central heating boiler, you should add up the total number of the following:
Radiators
Bathrooms
People in the home.
The boiler you get should be able to provide enough hot water for your central heating system and hot water demand. Whatever your needs, it's imperative that you get professional advice and at least 3 quotes from Gas Safe engineers before you proceed. Here is an overview of the types of boilers available on the market.
Combi boilers
The most popular boiler type on the market today, combi boilers (short for Combination) account for more than half of boilers sold within the UK.
A combi boiler gets its cold water supply directly from the mains and heats water on demand from within its unit. This means it does not need an external hot water cylinder in an airing cupboard or a cold water tank in the attic, which makes it a great choice for smaller homes.
A combi boiler will heat the water on demand from one compact unit for taps as well as a central heating system.
Advantages of a combi boiler
Compact size - able to fit in a cupboard
Simple installation
Hot water on demand
No need for any tanks or cylinders
Highly efficient
Mains water pressure
Disadvantages of a combi boiler
Hot water can only be sent to one tap at a time, whereas system and regular boilers store the hot water in a cylinder ready to be sent to as many taps as required, until the cylinder needs filling up again. This can make it an unsuitable choice for larger homes with multiple bathrooms.
System boiler
The way a system boiler operates is somewhere between combi and regular boilers as the majority of components are built into the unit, but a cylinder or tank is still required to store hot water.
Like combi boilers, system boilers take their water supply directly from the mains. The water is heated and then stored in a hot water cylinder, ready for use when a hot water tap is turned or the central heating is switched on. A system boiler is made up of:
Boiler
Heating controls
Hot water cylinder.
Advantages of a system boiler
Simpler to install than a regular boiler
You can get hot water for multiple taps and showers at the same time without losing water pressure or seeing a temperature drop
No need for a cold water feed tank
Mains water pressure
Compatible with solar thermal which can reduce your household's carbon emissions and energy bills.
Disadvantages of a system boiler
Requires a hot water storage tank, making it far less compact.
Hot water cylinder can lead to heat loss, i.e. wasted energy.
You can only use as much hot water as your storage tank can hold. If you need more, you need to wait for the boiler to heat it again.
Regular boiler
>Regular boilers are the oldest type of central heating boiler around but don't let that put you off installing one, if you live in a suitable home, because they've really advanced over the years to be more efficient than ever.
While combi boilers have everything wrapped up into one unit, regular boilers require several parts, including:
Boiler
Heating controls
Hot water cylinder
Cold water storage tank in the loft
Feed and expansion cistern
The cold water storage tank fills with water from the mains, which then travels down to the hot water cylinder, where it is heated up and stored, ready to circulate to central heating radiators, taps and showers.
Advantages of a regular boiler
Meet high demand for heating and hot water
Increased in efficiency over time
An immersion heater can be fitted to the hot water tank as an alternative way to heat water
Fully compatible with solar thermal panels
Disadvantages of a regular boiler
Requires a hot water storage tank and a cold water feed tank, making it far less compact than both a combi and a system.
Hot water cylinder can lead to heat loss, i.e. wasted energy.
You can only use as much hot water as your storage tank can hold. If you need more, you need to wait for the boiler to heat it again.
Water pressure can be weak as it relies on a gravity fed system.
Can be a complex installation.
---
---
Central heating boiler brands
There are plenty of boiler brands on the market, all offering a range of combi, system and regular boilers to suit homes of every type and size. However, just like any product or home appliance, some brands are of a higher quality than others and this is reflected in the pricing, customer reviews, installer recommendations and warranty length. This table shows the leading boiler manufacturers by fuel type.
Gas/LPG boiler brands
Oil boiler brands
Electric boilers brands
Biomass boiler brands
Vaillant
Worcester Bosch
Viessmann
Ideal
Baxi
Grant
Worcester Bosch
Firebird
Warmflow
Viessmann
ACV
Electric Heating Company
Elnur
Ferroli
Heatrae Sadia
Viessmann
Windhager
Grant
Treco
Central heating boiler sizing guide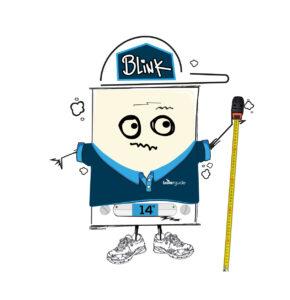 Depending on the size of your home, i.e. the number of bathrooms and the number of radiators in your home, your boiler will need to be a certain output. This determines how powerful it is.
You shouldn't simply look to have the most powerful boiler installed as this will drive your energy bills up, while a boiler with an output that's too low won't be able to meet the heating and hot water demands of your home.
| Number of bathrooms | Number of radiators | Combi boiler recommended size | System or conventional boiler recommended size |
| --- | --- | --- | --- |
| 1 | 10 | 24-27 kW | 10-18 kW |
| 2 | 15 | 27-32 kW | 18-26 kW |
| 3+ | 20 | 34-42 kW | 27-40 kW |
Where to install a boiler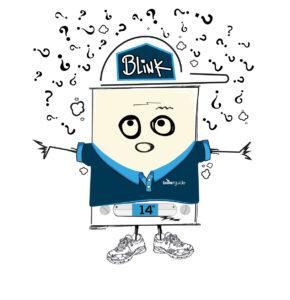 Boilers can be installed pretty much anywhere around a property, it's even safe to have one installed in a bedroom. The most common places to have the boiler unit installed, however, is a kitchen or utility room.
Due to the compact nature of many modern boilers, they can be installed inside a cupboard, to be kept out of sight and mind. When looking for a new boiler, you'll find that some are to be installed on the wall, while others have to stand on the floor.
Wall Mounted Boilers: Most boilers produced today are made to be wall mounted, with more compact and lighter heat exchangers created with materials including lightweight cast iron, stainless steel, copper or aluminium.
Free Standing Boilers: Usually created to be narrow enough to fit snugly between fitted kitchen units as other appliances would, these floor standing boilers can be installed in other suitable locations also.
External Boilers: Some boilers, including lots of oil fired models, can be installed outside the home in the garden, a garage or outhouse.
Back Boilers: These boilers would traditionally sit behind a fireplace but are rarely installed today as they are generally not considered safe or cost effective. In most cases, a back boiler will be replaced by a modern condensing boiler.
Central heating boiler prices
All central heating boilers have their own price tag (excluding installation) which usually falls between £1,00- £1,500, but boilers can cost as little as £600 or as much as £2,500. All of the figures in the table below are averages and could go up or down depending on a number of factors.
| Boiler Type | 1-2 bedroom home | 3-4 bedroom home | 4+ bedroom home |
| --- | --- | --- | --- |
| Combi | £1,000 – £1,500 | £1,500 – £2,000 | £2,000 – £2,500+ |
| System | £1,500 – £2,000 | £2,000 – £2,500 | £2,500 – £3,000+ |
| Conventional | £1,500 – £2,000 | £2,000 – £2,500 | £2,500 – £3,000+ |
As there are so many variables that can have an impact on boiler replacement costs, all of the costs in the table are estimates. To get a more precise idea of boiler replacement costs, we highly recommend getting quotes from multiple Gas Safe registered engineers.
Cost of installing a central heating boiler
You will then need to consider the cost of installation, which will add approximately £500-£1,000 to the price of the boiler itself.
There are several factors that will determine the total cost of installing a new boiler:
Type of boiler (combi, regular or system)
Boiler manufacturer and model
Whether it's a like-for-like boiler replacement (combi for a combi, for example)
If the boiler is being installed in a new location.
Labour costs will vary from installer to installer and will be more expensive in some areas of the UK, e.g. London. To find the best possible deal on a new central heating boiler installation, we highly recommend comparing quotes from multiple installers.
Get free quotes for central heating boilers
Whether you've found the right central heating boiler for your home or aren't sure which you need, you can get free installation quotes from boiler installers near you with Boiler Guide.
Complete our simple online form, letting us know the type of work you need and we'll match your requirements with local heating engineers.
---
---