Condensing Boiler Regulations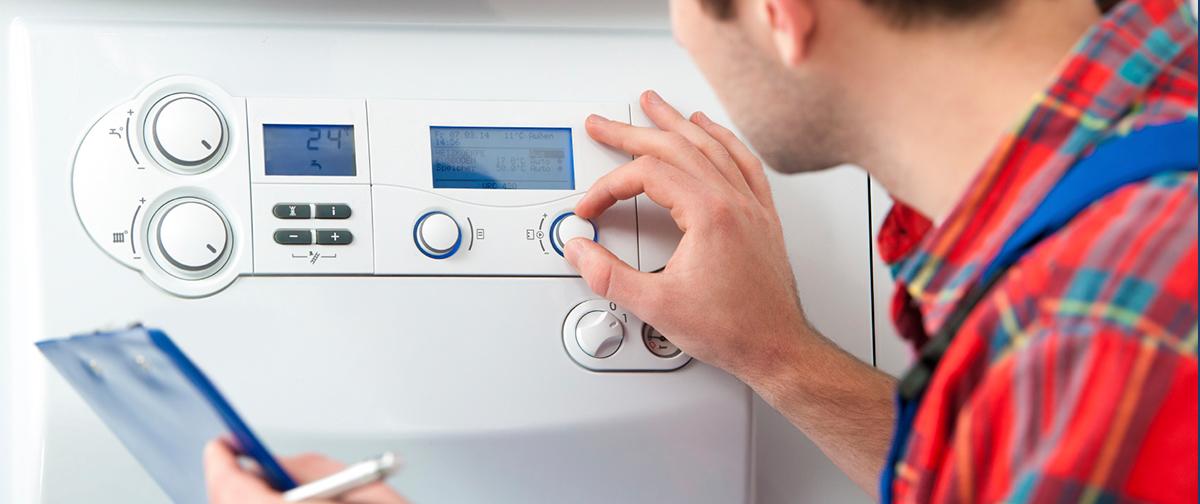 Around 16% of the world's carbon emissions come from non-condensing boilers.
So, in a bid to reduce these emissions, the UK has set condensing boiler regulations. Since these regulations came into place all new gas and oil boilers must be condensing.
What is a condensing boiler
Condensing boilers are far more efficient than non-condensing models.
This means they use less fuel but capture more heat. And burning less fuel means carbon emissions from home heating are reduced. Your bank account will benefit too!
To do this, condensing boilers have two internal heat exchangers. This means more of the heat that would escape through the flue pipe of a non-condensing boiler, is used to heat your home instead.
All of this makes them the greener alternative to non-condensing boilers.
The condensing boiler regulations
In simple terms the new regulations state that:
All gas-fired boilers fitted after the 1st April 2005 have to be condensing boilers. This applies to all brand new installations and those that are a boiler replacement.
All oil-fired boilers fitted after the 1st April 2007 have to be condensing boilers and again this applies to new installations and replacement boilers.
All condensing boilers fitted after the 1st April 2005 have to have a SEDBUK efficiency rating of either A or B.
There are a number of other new regulations in addition to these three, however, these are the main ones that need to be followed.
When don't the regulations apply?
In some circumstances it may be very difficult or costly to replace an old non-condensing boiler with a new condensing boiler. And in these situations a full assessment has to be carried out. The assessment is based on a points system and the more points a dwelling scores, the more likely it is that a condensing boiler can't be fitted.
If, following the assessment, it turns out that a dwelling is unsuitable for a condensing boiler then a certificate to say as much has to be issued by a Gas Safe registered technician. This certificate is highly important as it confirms the dwelling's exemption from the new condensing boiler regulations and it will be needed should the owner decide to sell the house or flat.
Benefits of a condensing boiler
We already know that condensing boilers emit less carbon into the atmosphere than non-condensing boilers but that's not the only benefit they offer.
Efficiency
Condensing boilers are 15-30% more efficient than older boilers and even more efficient than the very latest non-condensing boilers.
Lower energy bills
Thanks to their high efficiency, condensing boilers can provide the same amount of energy to your home than non-condensing boilers but by burning less fuel. This means that you won't be paying as much for your fuel bills and will soon see you making a return on your investment.
Compact
A condensing boiler can meet the needs of any homeowner as they have a modern design and compact size which allows them to fit in with the decor and not take up much space. They will often be able to fit into a kitchen cupboard, keeping it out of sight and mind.
---
Get FREE Condensing Boiler Quotes
Use our free service to find trusted installers near you.
Get quotes now
.
---
Bonus condensing boiler information
Once you have a condensing boiler installed, there are a few things that you'll need to bear in mind:
Once installed, they need to be issued with the Approved Document L1 of the Building Regulations.
It is the responsibility of the homeowner to ensure their boiler and heating system complies with the building regulations. So it is vital that all gas boilers are installed by a Gas Safe registered engineer. All oil boilers must be fitted by an OFTEC registered installer.
Hold onto the certificate as you'll need it if anything goes wrong or you plan to move house.
You'll need to let your local authority know that a new or replacement boiler has been fitted.
To be sure your new boiler installation meets the condensing boiler regulations, hire a professional. That means hiring a Gas Safe registered engineer for gas boilers and an OFTEC technician for oil boilers.
You can connect with up to three installers in your area today by heading here. Once you've finished (it won't take long), you'll get free quotes for a new boiler from professional boiler installers in your area.