Condensing vs Combi Boiler Explained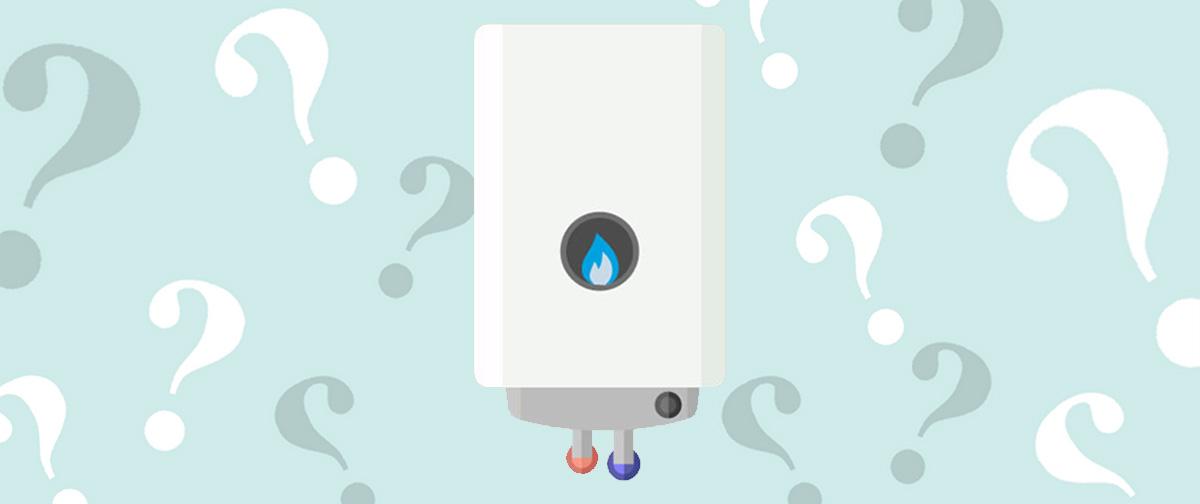 When looking to install a new boiler, it can be tough to get past the jargon and find the type of boiler best suited to your home. Lots of people search the internet for combi vs condensing boiler, wondering what the difference between the two terms is.
Luckily, there is a simple answer: All modern boilers, whether combi, system, or regular, are condensing boilers.
You do not need to worry about whether or not your new boiler should be condensing or not, because non-condensing boilers are no longer allowed to be installed.
---
---
What is a condensing boiler?
The term 'condensing' refers to the way a boiler operates. All boilers used to be non-condensing, which meant that the waste gases and heat produced by the boiler were released outside the home. This lead to a significant amount of heat, and therefore money, being wasted. To make boilers more energy efficient, condensing boilers were developed.
Condensing boilers are fitted with 2 internal heat exchangers to ensure that less heat is lost. Thanks to this, the boiler doesn't have to work as hard and uses less energy.
Compared to a non-condensing unit, condensing boilers use less fuel and power while producing fewer CO2 emissions.
Condensing, condenser or condensate?
If you've heard about 'condenser' or 'condensate' boilers then they will also be condensing boilers, there can sometimes just be a bit of confusion around the name.
Combi boilers explained
Combi boilers (combination boilers) are compact all-in-one boilers which are perfectly suited to heating smaller homes that don't have such a high demand for heating and hot water. Unlike Regular or System boilers which need a cold water tank in the attic and/or an external hot water cylinder, everything that the combi boiler needs is inside the unit. This makes them a great space saver.
Combi boilers heat water directly from the mains, providing instant hot water at a high pressure to a tap or shower, which can also mean less energy is wasted as there is no need to store hot water in a cylinder.
How can a combi boiler also be condensing?
As all boilers work to heat your home, whether it be a combi, system or regular unit, it will produce waste flue gases which are dispersed out into the atmosphere via a flue. When a Flue Gas Heat Recovery System is fitted to the boiler it becomes a condensing unit.
So, a boiler that takes its water supply directly from the mains and produces heating and hot water for your home from one compact unit is a Combi boiler and with the addition of a Flue Gas Heat Recovery System it becomes a condensing unit too. Thus making it a condensing combi boiler.
Condensing boiler regulations
To help reduce the CO2 emissions being produced by non-condensing units, which is currently 16% of the world's annual CO2 emissions, condensing boiler regulations have been issued. Simply put, the legislation states that:
Gas-fired boilers, both new installations and replacement, have to be condensing
Oil-fired boilers, both new installations and replacements, have to be condensing
All condensing boilers that are installed need to have an efficiency rating no lower than B
There are a number of regulations in place and some exceptions, which you can find out all about in our guide to condensing boiler regulations.
Advantages of a condensing combi boiler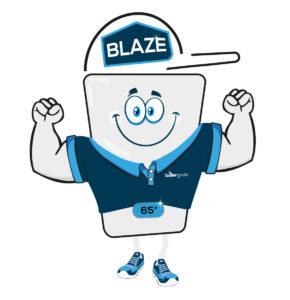 Lower energy bills
Reduced carbon footprint
Hot water on demand
More space around the home
Easy to install
Combi boilers are the most commonly installed type of boiler in UK homes so it's no surprise to hear that they come with many benefits. Plus, with the legislation stating that they have to be condensing, there are more advantages than ever before.
Condensing units can achieve an efficiency of over 90%, making them highly efficient. The best way to think about efficiency ratings is that 100% is equal to every £1 you spend on your energy bills, so every percentage dropped is equivalent to a penny lost.
---
---
Disadvantages of a combi boiler
Can't meet high demand for hot water (more than 2 bathrooms)
Not suitable for properties with weak mains pressure
Old pipework (not always compatible)
While there are many advantages to having a combi boiler installed, it's always important to take into account the considerations.
Should you find that a combi boiler isn't the best choice for your home then you have 2 more options in the form of either a regular or system boiler which have to be condensing too, so your home won't be missing out on a highly efficient unit.
How much does a condensing combi boiler cost?
Condensing combi boilers are normally priced between £500 and £1,500, with additional costs being added on for the installation.
By quickly filling in one of our simple online forms you will get free quotes for the installation of a new or replacement condensing Combi boiler from up to 3 different installers in your area, with absolutely no obligation whatsoever to accept work from any of them.
Condensing combi boiler models
You won't be short on choice when it comes to looking for a condensing combi boiler and to help you begin your search we've put some of the most popular models in the table below.
| Boiler Model | Average Price (without installation) |
| --- | --- |
| Worcester Bosch Greenstar i | £800 - £950 |
| Vaillant ecoTEC Plus | £1,000 - £1,400 |
| Ideal Logic+ | £700 - £900 |
| Baxi EcoBlue Advance | £1,000 - £1,300 |
| Glow-worm Energy | £800 - £900 |
| Viessmann Vitodens 100-W | £900 - £1,000 |
What size condensing boiler do I need?
By size, we don't mean the physical measurements of the unit, instead we're referring to the output of the boiler, measured in kilowatts (kW), which tells you how powerful the boiler is. The output you require will depend on the number of bathrooms, radiators and the general demand for heating and hot water in your home.
| Number of bathrooms | Number of Radiators | Recommended Output |
| --- | --- | --- |
| 1 | Up to 10 | 24 – 27kW |
| 2-3 | Up to 15 | 28 - 34kW |
| 3+ | Up to 20 | 35 - 42kW |
You'll find that manufacturers will have a condensing boiler that's available in a range of different outputs, that way once you've found a model you're happy with there's a good chance there will be an output to meet your home's heating demand.
Knowing when to replace your boiler
The older your boiler gets, the less efficient it will be at heating your home as more and more heat gets wasted. If your boiler is between 10-15 years old then now is a good time to think about replacing it with a much more efficient, reliable and safer condensing combi boiler.
If you're not sure where to start when it comes to replacing your boiler, that's where we can help. Take a moment to complete our simple online form and you'll get free quotes from up to 3 local installers.