Electric Heating: What are Your Options?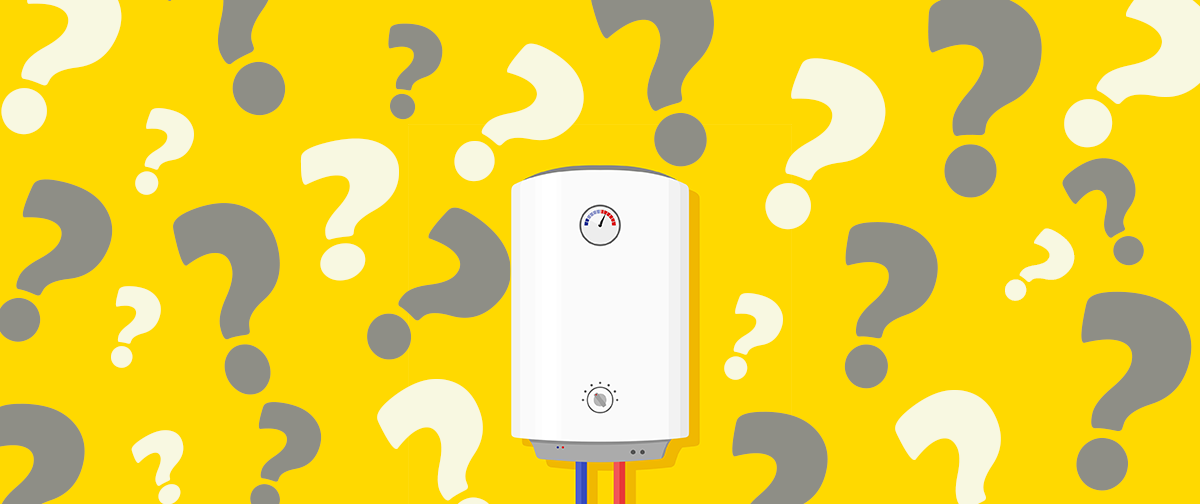 The electric heating options available to homeowners offer an efficient and effective heating alternative to gas.
While gas has been a staple of UK heating systems, the impact burning it has on the environment is a growing concern. Electric heating options don't produce any emissions, helping to greatly reduce the carbon footprint of a property.
With there being so many electric heating options for homes, we're going to look at the pros, cons and potential costs of each to help narrow down your options.
---
---
What is an electric heating system?
Conventional heating systems burn gas or oil to generate central heating and hot water, electricity is able to provide heating and hot water too and is becoming an increasingly popular option.
Why turn to an electric heating system?
With resources of gas and oil expected to run out within the next 40 years, electricity could be the best solution for home heating. Installing an electric heating system comes with many benefits, including:
Produce zero emissions
No risk of a carbon monoxide leak
Efficient and effective heating system for properties off the gas network
Quick response to the central heating being turned on
Types of electric heating systems
There's no shortage of electric heating options to choose between but each work in different ways so some could be better suited to your home than others:
Plus, new electric heating systems are being developed all the time, such as the ZEB.
Electric Boilers
Electric central heating boilers work much like any other type of boiler but don't need to go through the process of burning a fuel such as gas or oil.
They're the ideal solution for properties off the gas network or smaller homes, flats and bungalows with a lower demand for heating and hot water.
| Electric Boiler Pros | Electric Boiler Cons |
| --- | --- |
| An annual proof of service certificate isn't essential | Electricity is expensive |
| Don't produce any emissions during operation | Can only meet lower demands for central heating and hot water |
| Fewer moving parts so they operate quietly and there's less chance of a fault developing | The fuse needs to be big enough to handle an electric boiler alongside other appliances |
| Zero risk of a carbon monoxide leak | A power cut would leave your home in the cold (all modern boilers have electrical components) |
Infrared panels
Rather than heating the air in a room, as conventional radiators do, infrared panels directly heat objects and people. This process gives a quicker response when the heating is turned on and doesn't circulate dust around the room as conventional radiators do.
Infrared heat is actually a form of light and is the same heat that the sun emits but minus the harmful UV light. There are often concerns about its safety but infrared heating panels can actually benefit your health.
| Infrared Panel Pros | Infrared Panel Cons |
| --- | --- |
| Electric panel heating doesn't produce emissions when they're used | Often more expensive than space heaters |
| Can be installed just about anywhere | Perform most efficiently with little furniture around them |
| Heat the home quietly | If replacing old radiators, pipework will need to be removed |
Electric storage heaters
Electric storage heaters, sometimes known as night storage heaters, use mains electricity to store heat during the night, which is then slowly released during the following day. While this does allow you to take advantage of cheaper night tariffs like Economy 7, the stored heat could have all been released before the evening when you're likely to need it the most.
| Storage Heaters Pros | Storage Heaters Cons |
| --- | --- |
| Run during the night which can lower the running costs | All stored heat will be released into the room which can lead to the room getting too hot |
| Modern units feature timers and thermostats | Much of the heat can be used by the evening when you might need heating the most |
Air source heat pumps
Air source heat pumps are a highly-efficient renewable heating system that are possibly the best all round option for larger properties. Although some outdoor space is necessary for the installation.
Air source heat pumps have a fan that rotates to bring in air, which passes over an exchanger coil containing a refrigerant fluid, this fluid then boiles, evaporates and transforms into vapour. That vapour is then compressed at a high temperature to produce heat for central heating.
This renewable heating system is able to operate all year round, with some models able to take heat from the outside air even in temperatures as low as -25 °C.
| ASHP Pros | ASHP Cons |
| --- | --- |
| Retrofit installation might not be possible | Payments through the Renewable Heat Incentive (RHI) |
| Lengthy lifetime of up to 25 years | Cost more to run than an A-rated boiler |
| Work all year round | Not as efficient during the winter |
| Can achieve efficiencies as high as 400% | Home must be well insulated |
| Need very little maintenance after the installation | Operate at low temperatures so best paired with large radiators and underfloor heating |
Ground source heat pumps
Like ASHPs, ground source heat pumps are also an efficient renewable heating system. The difference being that rather than taking heat from the air outside, GSHPs extract underground heat using a series of pipes. Around 2 metres underground, temperatures are constantly sat between 10-15 °C all year round, GSHPs extract this heat for central heating.
A refrigerant fluid circulates around the pipes, absorbing the underground heat as it goes. The fluid then arrives back into the heat pump, passing over a heat exchanger as it goes which increases the heat that is then used for heating the property.
Hybrid heating systems
If you're looking for the most natural step forward in making your property more environmentally friendly, a hybrid heating system could well be the answer.
Hybrid heating systems combine a renewable heating system, such as a heat pump, with the familiarity of a conventional central heating boiler. The hybrid system will switch between the two depending on which will perform most efficiently at any given time.
With a hybrid heating system, you will still be eligible to receive payments through the RHI.
| GSHP Pros | GSHP Cons |
| --- | --- |
| RHI payments | Important for the home to be well insulated |
| Tend to need very little maintenance | Best suited to large radiators and underfloor heating |
| Potential to reduce carbon dioxide emissions from your home by 2-8 tonnes per year | A large amount of garden space is needed for the underground piping |
How much do electric heating systems cost?
The most affordable electric heating systems are infrared panels and storage heaters, which begin at £100-£150 each. If you're looking to use them around the whole property though, you'll need one for each room.
Air source and ground source heat pumps are the most expensive and will also have the higher installation costs attached to them.
| Electric Heating System | Potential Cost (without installation) |
| --- | --- |
| Electric boiler | £1,000 – £4,050+ |
| Infrared panels | £150 – £500+ (per panel) |
| Storage heater | £100 – £550 |
| Air source heat pump | £4,000 – £11,000 |
| Ground source heat pump | £8,000 – £18,000 |
Please note that these costs don't include installation which will vary depending on the electric heating system and the installer.
You can get free installation quotes from up to 3 fully-qualified heating engineers based in your area by completing our simple form. Comparing multiple quotes will give you a better idea of the price you should expect to pay and also the confidence that you aren't being overcharged.
---
---
Earn money with the Renewable Heat Incentive
By installing an air source or ground source heat pump you could be eligible to receive government payments through the Renewable Heat Incentive (RHI).
Since 2014, the RHI rewards households with a renewable heating system with quarterly payments over a 7 year period to encourage more people to adopt renewable technology.
Would an electric heating system suit your home?
All electric heating options come with their own set of pros and cons that make them better suited to certain property types over others. The table below will help to give you an idea of the most suitable electric heating system depending on the size of your home.
| Type of Property | Number of bedrooms | Number of bathrooms | Garden space? | Suitable Electric Heating Systems |
| --- | --- | --- | --- | --- |
| Small flat, terrace or bungalow | 1-2 | 1 | No | Electric boiler, infrared panels or storage heater |
| Medium terrace, bungalow or semi-detached house | 2-3 | 1-2 | Yes | Infrared panels, storage heater, ASHP, GSHP or hybrid heating system |
| Large semi-detached or detached house | 4+ | 2+ | Yes | Infrared panels, ASHP, GSHP or hybrid heating system |
While air source and ground source heat pumps both need outdoor space, ground source heat pumps need much more. Not only in terms of how much space the underground pipes will take up but also in terms of the installation as digging machinery will need access.
---
---
Electric heating running costs
Electricity is well known for being an expensive fuel, especially when compared to other fuels used for home heating such as gas and oil.
| Type of Fuel | Average UK Running Costs (per kWh) |
| --- | --- |
| Gas | 3.8p |
| Oil | 5.2p |
| LPG | 6.8p |
| Electricity | 14.4p |
While the running costs are noticeably higher than the other fuels available for home heating, it has some significant advantages:
Power electric heating systems with free renewable solar energy by investing in solar panels
Electricity doesn't need to be stored like oil and LPG
Gives an option to homes that aren't connected to the gas network
Much less chance of a fault developing which will potentially save you on repair costs
An annual service of electric heating systems isn't essential, saving you money each year
Electric heating systems tend to respond to a call for central heating quicker than gas and oil
All energy is converted into heat, whereas gas and oil boilers waste some energy
Will electricity always be expensive?
As long as the vast majority of electricity is generated using fossil fuels, the likelihood of electricity prices dropping is highly unlikely.
Fortunately, the National Grid are predicting that renewable energy sources will overtake fossil fuels when it comes to electricity generation by 2025: "We believe that by 2025 we will be able to fully operate Great Britain's electricity system with zero carbon."
And signs that the times are changing can already be seen. The table below shows how much electricity has been generated using various fuel types from 2016 to 2018.
As you can see, while the reliance the National Grid has on gas and coal is dropping year-on-year, renewable energy sources like wind and solar are on the rise. If electricity generation continues to follow this pattern then the carbon footprint of the generation process will drop and so could energy bills.
Alternatives to electric heating systems?
With gas and oil supplies running low, electricity isn't the only option for heating systems of the future.
The future of home heating could potentially see the natural gas network switch to hydrogen as it doesn't produce any emissions when burned, only water vapour and heat.
While, on the downside, hydrogen is currently expensive, very little investment would need to be made to the infrastructure. There's even the possibility that existing gas boilers could be used as a hydrogen boiler.
Another renewable system is solar thermal, which uses solar energy to heat the water in a hot water cylinder.
Get free quotes for an electric heating system
Whether you know the type of heating system you'd like installed or still aren't sure, a professional heating engineer will be able to help.
Take a couple of minutes to complete our simple online form and you'll get free quotes from up to 3 fully-qualified heating engineers based near you. We highly recommend comparing multiple quotes as it will give you the confidence that you'll be getting the best possible service for the most competitive price.
---
---