The Essential Guide to Electric Boiler Installation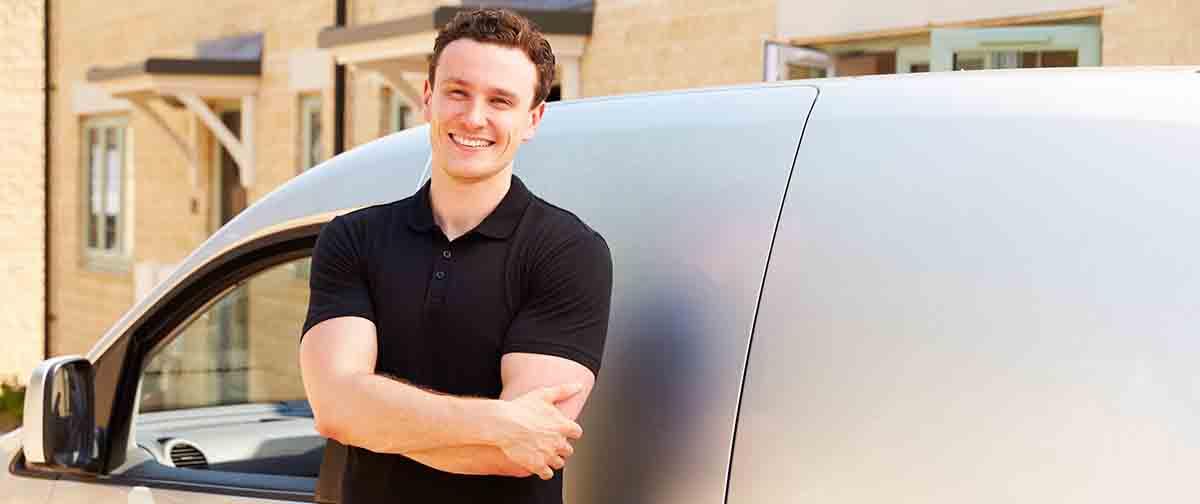 Electric boiler installations are often cheaper than having a gas or oil boiler fitted and can be a much more efficient way of heating smaller homes or properties off the gas network.
As electric boilers don't produce any waste gases, as gas and oil do, there's no need for a flue or condensate pipe, making electric boiler installation cheaper, quicker and much more flexible.
With oil and gas resources expected to dry up within the next 40 years, now could be the time to turn to consider installing an electric boiler.
---
---
What is an electric boiler?
All modern boilers have electrical components but burn fossil fuels such as natural gas and oil to provide the central heating and hot water. Electric boilers only use electricity.
Depending on the type of electric boiler, the hot water will either be stored in a cylinder within the boiler or a larger cylinder elsewhere around the property.
Electric boilers are a great alternative for homes that aren't connected to the gas network and don't have room for oil storage. The amount of hot water they can produce is often limited, making them better suited to smaller homes and flats rather than larger properties.
Why install an electric boiler?
As we mentioned, electric boilers are best suited to smaller homes that don't have a high demand for heating and hot water. Replacing a gas or oil boiler with an electric boiler comes with many benefits:
Fewer moving parts, meaning there's less chance of a fault developing
No need for an annual boiler service which will save you money each year
Zero risk of a carbon monoxide leak
No need for a flue or condensate pipe which makes installation much more flexible
Don't take up as much space as gas and oil boilers
Operate quietly
Can be paired with solar PV to help reduce the running costs
Finding the right electric boiler
Before considering the installation, you'll need to find the right electric boiler for your home, which means knowing:
Whether your home has a single-phase or three-phase energy supply;
The size of the fuse;
The output rating needed to meet the heating and hot water demands of your home.
For more information on finding the right ouput rating for the heating and hot water demands of your home, our guide to What Electric Boiler Size do I Need? can help.
Electricity supply
When looking for an electric boiler, you'll need to a unit that suits your home's electricity supply. This means knowing the size of the fuse in your home and whether your property has a single or three-phase electricity supply.
Single phase electricity supplies are commonly found in typical homes across the UK, whereas larger properties, flats and commercial buildings will have a three-phase to meet the higher demand. Your electricity bill should have details of the type of electricity supply to your home.
Fuse size
You'll also need to consider the size of the fuse in your home. A typical electric boiler uses around 48 amps, so if you have a 60 amp fuse for example, running a couple of appliances at the same time as the boiler could blow the fuse. The size of the fuse should be clearly labelled on the fuse box but if not, contact an electrician.
Output rating
As well as finding an electric boiler to suit the electricity supply, an appropriate output rating is needed too. The output rating shows the power of the boiler, get a boiler that's not powerful enough and it won't be able to meet the heating and hot water demands of your home, install a boiler that's too powerful and your energy bills will shoot up.
A simple way to find an electric boiler with a suitable output rating is by adding up 1.5 kW for every radiator. So, if you have 8 radiators around your home, you should consider an output rating of 12 kW.
While there aren't currently as many electric boilers to choose from as gas and oil boilers, there are still several manufacturers and models to compare. The best electric boilers are manufactured by the likes of Electric Heating Company, Elnur and Heatrae Sadia.
---
---
Who should you hire to install an electric boiler?
If you're replacing a gas or oil boiler with an electric boiler, then you'll need an appropriately qualified heating engineer to remove your current boiler. This means hiring a Gas Safe registered engineer for removal of a gas boiler and an OFTEC engineer when it comes to oil boilers.
The heating engineer will remove the existing boiler, taking out the flue and condensate pipes – which aren't needed as electric boilers don't produce waste gases – and then either capping the gas line or completely removing the oil storage tank.
The same heating engineer should then be able to install the new electric boiler onto the wall. However, once it's up, you'll need an electrician to complete the final wiring and get the boiler up and running. Your heating engineer will often be able to recommend a local electrician to finish off the installation.
At Boiler Guide, we can match you with local heating engineers qualified to replace your existing boiler with an electric boiler. Simply take a few minutes to complete our online form and you'll get free quotes from up to 3 qualified installers for you to then compare. The reason you might hear from up to 3 installers, rather than just 1, is because comparing quotes will help you to find the very best price possible.
How much does an electric boiler installation cost?
Electric boiler installation is much simpler than having a gas or oil boiler installed, which makes it quicker and often cheaper – saving you time and money.
There are many variables that can affect the price when it comes to boiler installation (where the unit is being installed, type of boiler, size of boiler, prices charged by the installer etc.) so there isn't one across the board figure. However, when it comes to electric boiler installation, it can cost around £1,750 while a gas boiler installation typically comes to over £2,000.
Once the electric boiler has been installed, you'll be making further savings by not having to arrange an annual service and be much less likely to have to hire a heating engineer to repair any faults – as there are fewer moving parts. One area that is more expensive, however, are electric boiler running costs.
Electric boiler running costs
When comparing electric boilers with units that run on gas and oil, the efficiency can cause some confusion. This is because electric boilers have an efficiency rating of 99-100% yet only have an ErP rating of C/D. Meanwhile, gas and oil boilers with efficiencies of 88-93% are awarded ErP A-ratings.
The reason for electric boilers having such a low ErP rating has nothing to with the operation of the unit itself, instead, how the electricity is generated in the first place.
In the UK, electricity generation is considered a carbon intensive process as the vast majority is produced using fossil fuels. This process releases higher amounts of carbon into the atmosphere than natural gas before it reaches the home.
As a result, electricity has a high fuel factor, which increases the running costs and gives electric appliances a low ErP rating.
For this fuel factor to drop, which could see the ErP rating increase and the running costs get cheaper, more electricity needs to be generated using renewables such as wind and solar. This is getting closer and the National Grid believe all electricity could be generated with renewable technology from, in a statement they said: "We believe that by 2025 we will be able to fully operate Great Britain's electricity system with zero carbon."
Find out more in Electric Boiler Efficiency Explained.
Find an electric boiler installer
Finding an electric boiler installer has never been easier as we have a network of Boiler Guide Approved Heating Engineers across the UK, qualified to install electric boilers.
To connect with them and receive free installation quotes, all you need to do is complete our simple online form. Soon after, you'll be contacted by up to 3 installers based in your area and once you have the quotes, compare them to make sure you're getting the best deal possible from the most reliable company.
---
---