Electric Boiler Efficiency Explained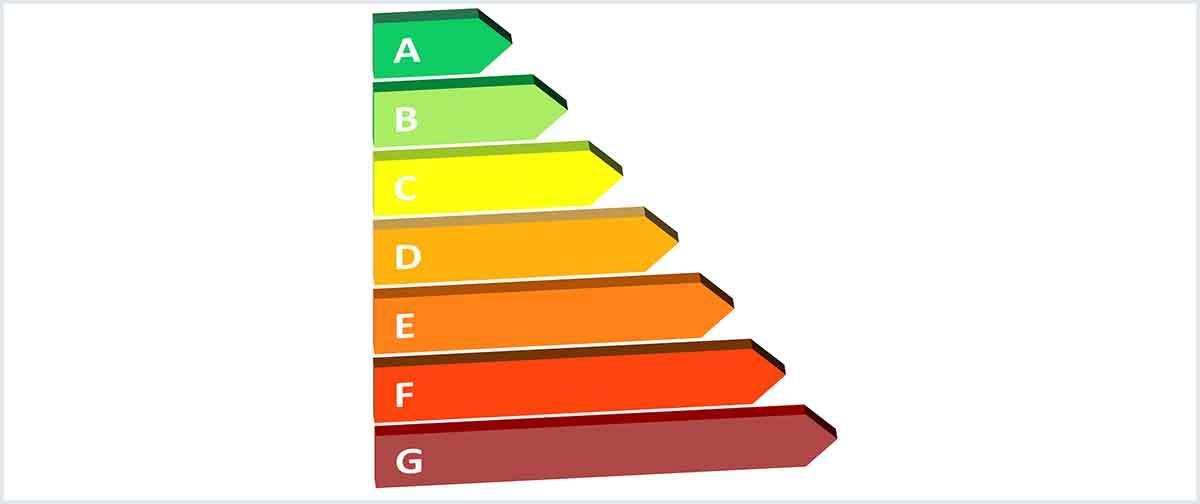 Electric boilers are often labelled as being 99-100% efficient, yet the very same unit will also receive a D-rating for efficiency. This is in comparison to gas boilers that tend to achieve efficiencies in the region of 92% yet achieve an A-rating.
So, how efficient are electric boilers and why aren't they A-rated? The answer is because the majority of electricity generation in the UK is done with fossil fuels, a process that emits twice as much carbon as natural gas.
How efficient are electric boilers?
The efficiency of all boilers, no matter the fuel type, is shown as a percentage and as an ErP rating. The percentage gives you an idea of how much energy is wasted as the boiler operates, while ErP ratings were introduced by the European Union (EU) to label boilers with a rating from A+++ (highest level of efficiency) down to a G (lowest efficiency rating).
Comparing the efficiency of electric, gas and oil boilers side-by-side can be challenging because despite being 99-100% efficient, electric boilers tend to have an ErP rating of D. On the other hand, all condensing gas and oil boilers must reach a minimum efficiency level of 92%, yet this is enough to award them an ErP A-rating.
| Manufacturer | Boiler model | Fuel type | Output | Energy efficiency | ErP rating |
| --- | --- | --- | --- | --- | --- |
| Ferroli | LEB TS | Electric | 12 kW | 99.5% | D |
| Worcester Bosch | Greenstar 9i | Gas | 9 kW | 93% | A |
| Firebird | Envirogreen? Kitchen | Oil | 18 kW | 93% | A |
The reason electric boilers, in this case the Ferroli LEB TS, has such a high efficiency rating is because little to no energy is lost during operation. Meanwhile, 7% of the fuel being used by these gas and oil boilers is being wasted, which means that for every £1 spent on heating the home, 7p is lost. Gas and oil boilers can't match electric boilers in terms of energy efficiency, as they very rarely achieve an efficiency above 93%.
So, in terms of energy efficiency, the electric boiler is the outright leader but the ErP rating is much lower – which is why comparing electric boilers with gas and oil units can get confusing. The reason for this comes down to how electricity is generated and how much it costs to run.
Looking to find out more about gas boiler efficiency? Have a read through Boiler Efficiency Explained.
How is electricity generated?
In the UK, electricity is generated in a number of ways to ensure that there's a constant supply, including:
Fossil fuels
Nuclear
Renewables
Imports (the UK electricity network is connected to networks in Ireland, France and the Netherlands which can be used to import and export electricity as and when necessary)
The vast majority of UK electricity generation comes from fossil fuels, which not only has a negative impact on the environment but is becoming increasingly expensive. This goes some way to explaining the low efficiency ratings of electric boilers.
Electric boiler efficiency explained
All boilers have an ErP (Energy related Products Directive) rating that gives consumers a clear understanding of how efficiently a boiler will run, from A down to G.
When looking at gas boilers, you'll see they're pretty much all A-rated, while electric boilers tend to be D-rated and there are a couple of reasons for this:
Electricity is expensive (34p/kWh for a standard electricity tariff and 10.3p/kWh for gas according to Standard Assessment Procedure 2012)
Electricity is considered a carbon intensive fuel
The emissions of natural gas production, before being delivered to the home, is 0.216kg of CO2 per kilowatt-hour (kWh). Meanwhile, emissions from electricity generation is 0.519 kg of CO2 per kWh. That's more than double the emissions from natural gas and, as a result, electricity is considered more carbon intensive than natural gas.
Now for the technical part.
As electricity carries the weight of being a carbon intensive fuel, units of electricity are divided by a 'fuel factor', reducing the efficiency. The fuel factor is worked out by calculating the square root of the ratio of the carbon emission for the fuel (electricity in this case) to the emissions factor for gas. This gives electricity a fuel factor of 1.55, higher than gas, LPG and oil. You can see the fuel factor mathematics in the table below.
| Carbon Emissions (kgCO2per kWh) | Multiple of Gas Emissions | Fuel Factor |
| --- | --- | --- |
| Natural Gas | 0.216 | 1.00 |
| Electricity | 0.519 | 1.55 |
| LPG | 0.241 | 1.06 |
| Oil | 0.298 | 1.17 |
The only way for this fuel factor to drop, and the ErP rating to increase, is for more energy suppliers to generate electricity with renewable technology. Which could happen by as soon as 2025 with the National Grid commenting: "We believe that by 2025 we will be able to fully operate Great Britain's electricity system with zero carbon."
It's true that electricity generation is becoming less reliant on fossil fuels but while they're still used, electric boilers will likely still be D-rated for efficiency. Even if all electricity generation became 100% renewable, it would probably take a fair amount of time for relevant regulators and decision-makers to give electric boilers an improved efficiency rating.
So, while an electric boiler can heat water with little to no heat loss, giving the unit a 99-100% efficiency, the fuel factor sees the ErP rating appear low as the generation back at the power station produces high volumes of carbon. As well as this, electricity is expensive to run, which also drives the ErP rating down.
You'll also need to look out for the efficiency rating of the hot water cylinder. The cylinder stores hot water, ready to be used when needed around the home. How well insulated the cylinder is will determine how much heat escapes and whether any excess energy will be needed to heat the water back up again. This higher the efficiency rating, the better the hot water cylinder is at preventing heat from escaping.
---
Get Free Electric Boiler Quotes
---
What if I'm with a renewable energy supplier?
Even if you're with a renewable energy supplier, who produces electricity using solar or wind, your electric boiler will still be considered D-rated because this 'fuel factor' is given to all electricity, no matter how it's generated.
In better news for electricity, the 'fuel factor' is expected to drop as more and more energy suppliers switch to a renewable form of energy generation.
How to reduce electricity running costs
As electricity is expensive, running an electric boiler can increase your energy bills, which is why it's worth looking for a cheaper tariff – the best option is an Economy 7 or Economy 10 tariff.
These tariffs offer cheaper rates for electricity during the night, normally from midnight to 7am or 10am, depending on the tariff and energy supplier.
Having a tariff that offers lower rates through the night gives you the opportunity for your electric boiler to heat water at night and keep it stored in a hot water cylinder until you need it during the day.
It's also possible to install an electric boiler as part of a solar PV system to power the boiler with free renewable solar energy and reduce the reliance on your energy supplier. Fit a solar battery and you'll have a supply of renewable energy when the sun goes down too.
Compatible water cylinders can also be fitted with solar thermal, which will heat the water so that the electric boiler doesn't have to, using less electricity as a result. It's worth remembering that solar thermal will only work during the day, so you might want to compliment it with an Economy 7 or 10 tariff for hot water during the night, if needed.
What are the benefits of an electric boiler?
There might be some confusion around the efficiency ratings awarded to electric boilers but there are some crystal clear benefits to having one installed:
Quiet in operation
Save money each year as they don't need to be serviced
Fewer moving parts so there's less chance of a fault
No risk of a carbon monoxide leak
Smaller in size to gas and oil boilers
Ideal choice for smaller homes not connected to the gas network
Compatible with solar
Read our guide to the Best Electric Boilers to find the right model for your home.
Free electric boiler installation quotes
If you're looking to replace your gas boiler with an electric boiler, you'll need a Gas Safe registered engineer to remove the gas boiler and then fit the electric boiler. Once fitted, an electrician will be needed to complete the wiring.
The price of an electric boiler installation will vary from installer to installer, which makes comparing quotes from multiple heating engineers essential to find the most competitive price. To make getting several quotes easier, complete our simple online form and you'll get free boiler quotes from up to 3 fully-qualified electric boiler installers in your local area.
---
Get Free Electric Boiler Quotes
---