The Future of Boilers Explained
Here at Boiler Guide we are obviously in the business of replacing old inefficient boilers with new boilers, but we also know that gas and oil boilers are playing a big part in the world's climate change crisis. It is clear that in order to cut the UK's carbon footprint, we have to change the way we heat our homes.
However, as the government has yet to confirm any definite legislation and the media has jumped on phrases like 'boiler ban', understandably, many people are confused as to exactly what this means for them.
Have boilers been banned? Will the government be coming round to force you to get rid of your boiler? Can (and should) you install a new boiler in your home?
No, boilers have not been banned
The government is making plans to change the way we heat our homes, but, contrary to what you might have read in the media, boilers have not been 'banned' and at no point will anyone be coming to your home to remove a boiler which is already in place. While it is clear that change is needed, it is not going to come quickly or simply and will be phased in over the next couple of decades.
You can still install a new gas or oil boiler in your home until at least the mid-2030s, and at no point will anyone force you to remove it.
If and when your boiler breaks after the mid-2030s (the government has not confirmed a specific date), you will need to replace it with a low-carbon heating system, e.g., a heat pump, hydrogen-ready boiler, or biomass boiler.
The government has announced that from 2025 gas boilers will no longer be installed in newly built homes. This does not affect any existing properties.
From the 'mid-2030s' (no specific date has been given) the government plans to phase out new gas boiler installations. This means that after a certain point in the mid-2030s, if/when their boiler needs replacing, homeowners will not be able to replace their fossil fuel boiler with a like-for-like system. Instead, they will need to install either a low-carbon heating system (like a heat pump), or a gas boiler which can be converted to use hydrogen rather than natural gas. <
It is important to note that these are currently only plans and nothing has been put into legislation. The government is still consulting about the best course of action to take and they will need to give householders, suppliers, installers and manufacturers long lead times to prepare for the transition.
In summary, for at least the next 15 years, UK homeowners can install a gas or oil boiler in their home, and will not have to replace the boiler with a low-carbon system until it breaks down (which typically happens when a boiler is 10-15 years old).
Why you should replace an old boiler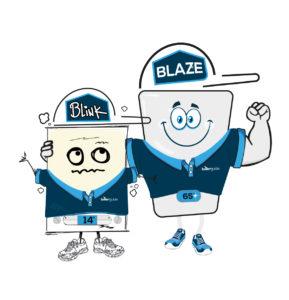 Of course, installing a low-carbon heating system such as a heat pump is the best choice for the planet, but they are not right for everyone. Firstly, homeowners will need to be able to afford the cost of the installation which can be as much as £4,000-£12,000. Secondly, they will need to have the necessary outside space. Thirdly, they will need to ensure that their home is well-insulated, and that they have large enough radiators and/or underfloor heating to make the system effective.
The reality is that the best decision homeowners can make for their comfort, wallet, and for the planet, is to replace their old boiler with a new boiler.
Modern boilers are up to 92% energy efficient while many older boilers are between 65-85% efficient. This means a boiler replacement could save you money on your heating bills and significantly reduce your carbon footprint.
New boiler installations cost, on average, between £1,500-£2,500, which is considerably cheaper than installing low-carbon heating systems.
All modern gas boilers installed today work with up to 20% hydrogen which is likely to be the first phase of the hydrogen grid rollout.
If your boiler is old, unreliable, inefficient, or all of the above, and you are not yet ready or able to install a low-carbon heating system, you should replace it with a new version which will be more effective and cheaper to run.
---
---
The problem with fossil fuel boilers
More than 85% of UK homes are connected to the gas grid and rely on a gas boiler to heat water for domestic use and central heating, and at least another 5% rely on oil or LPG boilers. Natural gas, oil, coal, and LPG are fossil fuels, which means that they are a limited resource, and burning them to produce electricity and heat accounts for one-quarter of worldwide human-driven emissions, and 20% of the UK's carbon emissions come from our home heating systems.
Greenhouse gases like carbon cannot escape the atmosphere and trap heat from the sun, so they are gradually warming the planet leading to:
More frequent and extreme weather events, e.g., heat waves, hurricanes, droughts, and floods.
Exacerbated precipitation extremes, making wet regions wetter and dry regions drier.
Rising sea levels due to melting glaciers and sea ice and an increase in ocean temperatures.
Altered ecosystems and natural habitats shifting the geographic ranges, seasonal activities, migration patterns, and the extinction of land, freshwater, and marine species.
Like many other countries around the world, our government has a target to reduce carbon emissions to net zero by 2050; this means that household emissions from heating and hot water must reduce by 95%. One of the most important changes we will need to make is to start heating our homes with low carbon fuels and technologies rather than fossil fuels.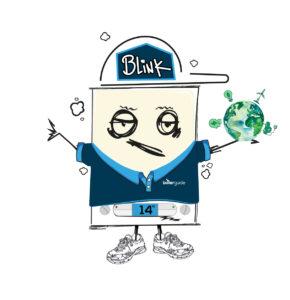 How will we heat our homes from the mid-2030s?
In 2020 the government outlined a 'Green Revolution' 10-point plan to tackle climate change. The points which relate specifically to heating are:
Homes and public buildings: Making our homes, schools and hospitals greener, warmer and more energy efficient, whilst creating 50,000 jobs by 2030, and a target to install 600,000 heat pumps every year by 2028.
Hydrogen: Working with industry aiming to generate 5GW of low carbon hydrogen production capacity by 2030 for industry, transport, power and homes, and aiming to develop the first town heated entirely by hydrogen by the end of the decade.
If your boiler breaks down after the government has outlawed the installation of gas and oil boilers (in the mid to late-2030s) you will need to choose a low-carbon heating system.
While you do not have to replace your boiler with a low-carbon heating system now, lots of people are already making the switch. The type of heating system you choose will probably depend on the type of property you live in and whether or not you are connected to the national gas grid. Here are the most likely low-carbon heating systems of the future.
Hydrogen-ready boiler
If your home is connected to the grid you may be able to replace your gas boiler with an almost identical boiler, the only difference being that it will be powered by hydrogen (which does not emit carbon) rather than natural gas. Boiler manufacturers are already developing boilers which will work with both natural gas and hydrogen so they are ready for a future transition.
Heat pump
Powered by a small amount of electricity, heat pumps (air source or ground source) extract heat from the air or ground like a refrigerator in reverse, increase its temperature and transfer it to your home where it heats water for domestic use and central heating. Heat pumps can be installed in homes that have outdoor space, a high level of insulation, and either large radiators or underfloor heating.
Electric boiler
When an electric boiler is powered by electricity which is generated through the burning of fossil fuels, it is not an environmentally friendly heating system. However, as more and more of the UK's electricity is being produced by renewable technology such as solar PV panels and wind farms, electric boilers could be an eco-friendly option. If you install an electric boiler with solar PV panels on your roof, you could power your heating system with free and green energy. Infrared heating panels are another potential low-carbon electric heating option.
Biomass boiler
A biomass boiler burns wood pellets, chips, or logs to heat water for domestic use and central heating. These boilers are best suited to off-grid homes with a lot of space to store the large boiler and its fuel.
Solar thermal panels
Solar thermal panels are fitted to the roof of a property where they capture energy from the sun and use it to heat water for domestic use and central heating. Solar thermal panels can provide a significant amount of hot water and will reduce heating bills and carbon emissions. However, they usually need to work alongside another system such as a heat pump or boiler to ensure the home has enough hot water all year round.
Government funding
In recent years the Government has been working on different grants and schemes to encourage homeowners to convert to renewable heating systems. With an aim to reduce carbon emissions, these schemes are based on homeowners replacing fossil fuel systems with energy efficient, low-carbon alternatives.
You can find out more about the latest available grants in our grants and schemes section.
Looking for new boiler quotes?
To get the best deal on a new boiler installation you should compare quotes from at least 3 different heating companies. With Boiler Guide, you can get free quotes from up to 3 Gas Safe registered engineers who carry out boiler installations in your local area. Simply take a few moments to complete our online enquiry form and we'll use the information you provide to match you with suitable heating engineers.
Each company will be in touch to arrange a time and date to provide their free quote. Then once you've received each of the quotes, you can compare them with each other to ensure you're getting a competitive price from the most suitable person for the job.
---
---