Gas Boiler 'Ban' 2023 - Can I still replace my old Gas Boiler?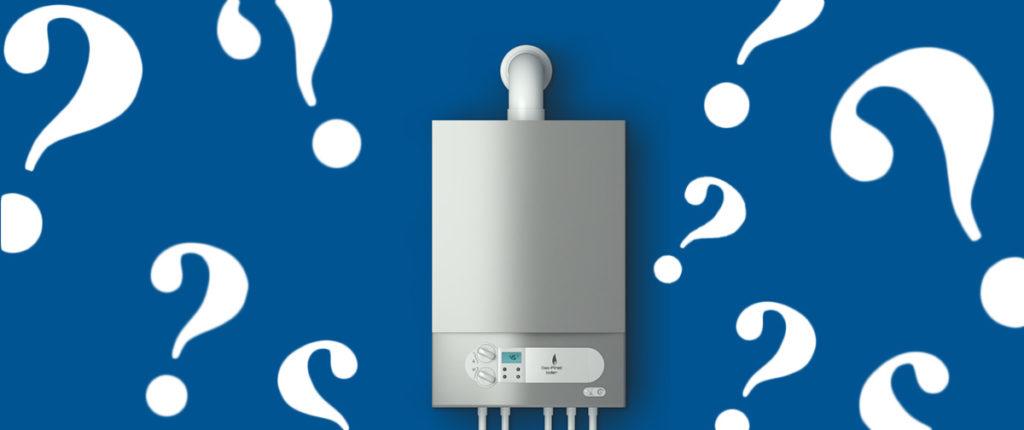 In November 2020 the government announced a 'Green Industrial Revolution' which would bring the ban on gas boilers in new build homes forward from 2025 to 2023. However, while the announcement caused uproar in the heating industry and confusion amongst homeowners, it seems that the government has now retracted the plans.
As of 18 October 2021, government plans are to stop the installation of new gas boilers by 2035. Instead, low-carbon heating systems (such as heat pumps) would take their place. Despite this, it's worth noting that this is only a proposal and nothing is set in stone.
Having said that, it's still worth considering how a gas boiler ban would affect the 80% of UK homes currently using gas boilers. What does the future hold for the UK's most common type of heating system, and what do homeowners need to know?
Government announcement timeline
November 2020
On 18th November 2020, Boris Johnson revealed a new 10-point 'Green Industrial Revolution' plan. It is believed that part of this plan will bring the ban on gas boilers in new builds forward to 2025. However, this has not been officially confirmed and no detail has been provided as the industry has not been consulted.
The 10-point plan states: "Homes built to Future Homes Standard will be 'zero carbon ready' and have 70-80% lower carbon emissions than those built to current standards."
Referring to the originally announced deadline of 2023, a Downing Street spokesperson told the BBC there had been a "mix-up", and that no fixed date is attached to the plan: "The government wants to implement the measures under the Future Homes Standard in the shortest possible timeline. "We've consulted on introducing this by 2025 and will set out further details in due course."
While much of the media has jumped on the phrase 'gas boiler ban', it is important that homeowners understand exactly what has – and has not – been announced by the government.
There have been a lot of stories online about gas boiler bans and we've separated the fact from fiction in The Gas Boiler Ban: Myth Busting.
The government's Future Home Standard was announced in October 2019 and proposed that gas boilers would be banned from new builds from 2025. This is part of a wider strategy to reach net zero emissions by 2050.
October 2021
On 18th October 2021, the government published their long awaited Heat and Buildings Strategy. Within this strategy is the proposed plan to stop the installation of gas boilers by 2035. In their place would be low-carbon heating systems, such as air source heat pumps.
Now, heat pumps are more expensive than gas boilers. Both in terms of upfront and running costs. So, to help homeowners cover those upfront costs £5,000 vouchers will be available from April 2022. However, only 90,000 of these vouchers will be available to homeowners over a 3 year period (30,000 each year).
Are gas boilers going to be banned?
The proposed legislation, if confirmed, would ban gas boilers from being installed in new homes which are built from 2025. In terms of gas boiler installations in existing homes, the government has proposed putting an end to this by 2035.
There is no need for existing homes with gas boilers to get rid of them, and when your existing gas boiler needs replacing, you can replace it with a new gas boiler.
If plans to stop new gas boiler installations from 2035 were to happen, you could go on heating your home with a gas boiler beyond this date until it needs to be replaced.
How will new-builds be heated?
From 2025, new build homes would be built with low-carbon alternatives such as air source heat pumps. Currently, only 30,000 heat pumps are being installed in the UK each year. The government would want to increase the number of heat pumps being installed to 600,000 every year by 2028.
Air source and ground source heat pumps extract and compress heat from the air or ground outside and use it to heat water in a hot water cylinder. This water can then supply taps, showers, and radiators.
Why are people talking about hydrogen?
Another element of the government's Green Industrial Revolution is to introduce hydrogen into the gas network, and eventually produce enough hydrogen to feed the entire network. Unlike natural gas, hydrogen does not produce carbon emissions when burnt.
The first stage would be to blend hydrogen into the gas grid, as modern gas boilers are able to accommodate an 80:20 blend of natural gas and hydrogen with no modifications. So, in stage one, homeowners would not notice any difference in the way their homes are heated and there would be no expense to the homeowner.
The next stage would be to ensure that all new boilers installed after a certain date are 'hydrogen ready', which means that they would use natural gas initially, but would only need minor modifications in order to work with 100% hydrogen.
So, at some point in the future when you need to replace your gas boiler, you may need to install one that is hydrogen-ready, but it will operate in exactly the same way as a traditional gas boiler.
Finally, when the hydrogen network is ready, all gas boilers in the UK would need to be modified to work with 100% hydrogen, but this is unlikely to happen in the next decade and would have to be rolled out gradually.
The government, energy, and heating industries have plenty of research, training, and work to do before a domestic hydrogen network becomes a reality. Prototypes of hydrogen-ready and 100% hydrogen boilers are being developed.
Can I still get a new gas boiler?
Absolutely.
In fact, replacing an old gas boiler with a modern energy efficient model is a great way to cut your heating costs and reduce your carbon footprint. Many UK homes are currently not suitable for heat pumps as they are poorly insulated and do not have large enough radiators. Use our boiler comparison tool to help you find the right one for your needs.
If your boiler is over 8 years old, expensive to run or breaking down regularly, we'd actually recommend it. You can get free boiler quotes by clicking the link below.
---
---
Reference