What is the Gas Safe Register?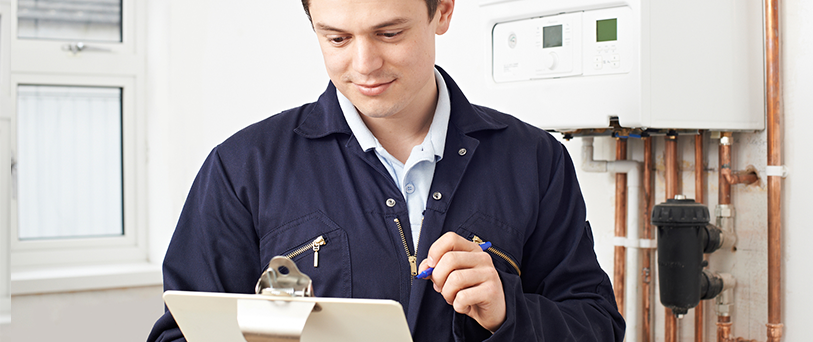 The Gas Safe Register (also referred to as the gas safety register) is the UK's official gas registration body. It is a list of businesses and engineers legally authorised to install and work on gas appliances.
The Gas Safe Register has been appointed by the Health and Safety Authority and by law every gas engineer needs to be on the Gas Safe Register. Just as a driver needs to be tested and licenced by the DVLA before they can legally drive a vehicle, an engineer needs to be trained and approved by Gas Safe before they can work with gas.
What Does the Gas Safe Register Do?
The Gas Safe Register exists to protect homeowners, tenants and a business' customers from the dangers of incompetent gas work. They do this by investigating reports of illegal or suspect gas work in order to pass the information to the Health and Safety Executive (HSE). The HSE is able to prosecute businesses or individuals found to have carried out illegal gas work.
In addition, Gas Safe regularly runs campaigns such as the annual Gas Safety Week in September to increase public awareness about the risks of illegal gas work.
According to recent research by Gas Safe more than a million UK homes are put at risk every year by illegal gas fitters and unsafe work. In fact, the same research found that 1 in 5 gas appliances are found to be so dangerous that they need to be disconnected immediately including: over 186,000 gas cookers, 147,000 boilers, 75,000 gas fires, 32,000 gas meters and 645,000 examples of unsafe gas pipework. They also found that very few homeowners actually check that their engineer is Gas Safe registered.
Here at Boiler Guide we take gas safety very seriously. Every 24 hours we automatically check the qualifications of every engineer on our network against the official Gas Safe Register. This means that you can rest assured any quotes you receive through Boiler Guide are from Gas Safe registered engineers with up to date qualifications and training.
---
---
How to Check an Engineer is Gas Safe Registered
A business which is Gas Safe registered will be given a 1-6 digit number and each individual engineer is also issued with an ID card a unique 7 digit licence number. Licence cards are re-issued every year and the number changes each time.
Each licence card will show: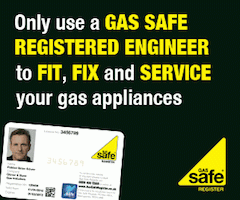 Engineer's photo
Start and expiry dates
7 digit licence number
Security hologram
The business they are employed by
The gas work they are qualified to carry out.
Before you let any engineer work on a gas appliance in your home you should ask to see their Gas Safe ID card. You can also easily check both a business' registration number and an engineer's ID number on the Gas Safe Register website.
This will confirm both that they are Gas Safe registered and what types of gas work they are qualified to carry out, as not all gas engineers are qualified to work on all gas appliances. For example, they may be qualified to work with natural gas but not LPG or in domestic settings but not commercial.
If you suspect that an engineer or business is working with gas illegally and / or unsafely you can report them to the Gas Safe Register.
Why is Gas Safety So Important?
If a gas appliance is faulty, damaged or incorrectly installed it may leak gas; gas leaks from appliances or pipework can cause fires or even explosions with potentially deadly consequences. A distinctive odour has been added to the gas to help you recognise a leak so you can contact a Gas Safe registered engineer to investigate.
Faulty gas appliances can also produce a toxic gas called carbon monoxide (CO). When you inhale this gas it replaces oxygen in your bloodstream leading to the loss of cells and body tissue. Just a little CO poisoning is enough to cause headaches, dizziness, nausea, breathlessness or loss of consciousness, and severe exposure can lead to brain damage, paralysis or even death.
The best way to prevent gas leaks is to have gas appliances serviced annually by a Gas Safe engineer to keep them in good working condition and catch any rust or small faults before they become major issues.
If you suspect a gas leak or carbon monoxide poisoning in your home you should call the Gas Emergency Service on 0800 111 999 immediately.
---
---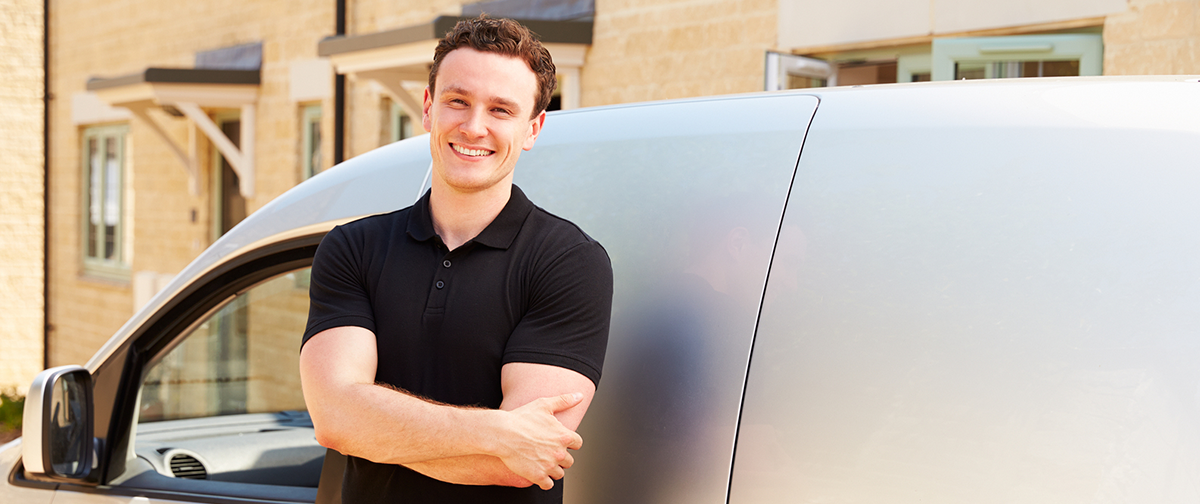 Gas Safety Check Procedure
You should have your boiler and any other gas appliances serviced annually and, as part of the service, they should carry out a gas safety check. This involves ensuring:
Gas appliances are burning fuel correctly and on the right settings and operating pressure
Waste gases which are harmful are being safely removed to outside of the home
There is enough ventilation around the appliance
All inbuilt safety devices are functioning correctly.

If a gas appliance is found to be 'At Risk' or 'Immediately Dangerous' it will be disconnected and the engineer will advise you as to your next steps. In the case of boilers this is referred to as a 'condemned boiler'.

A full service should also include the dismantling and cleaning of the appliance and assessing any components which are deteriorating and may need replacing. Performance tests are carried out to assess how efficiently the appliance is working. The engineer will inform you of any issues that need attention.

What is a Gas Safety Certificate & Who Needs One?

A Gas Safety Certificate (also referred to as a Gas Safety Record or CP12 certificate) is an official document which confirms gas appliances have passed a safety check. Landlords and owners of commercial properties are required by law to have their gas appliances checked annually and to evidence this with a Gas Safety Certificate.

Homeowners are not required to have a Gas Safety Certificate although an annual service and safety check by a Gas Safe engineer is strongly advised.

The certificate includes:

Details of each appliance tested
Results of the safety checks
Any safety issues identified
Any action or work needed to ensure safety
Details of the engineer who did the checks, their signature and date of the check
Details of the property and owner.

Gas Safe Certificate Cost

The cost of a Gas Safety Certificate will vary from engineer to engineer and will also depend on how many appliances need to be checked. Generally prices start from around £30 but can rise up to £150 or more.

---

---

CP12 Gas Certification for Landlords & Commercial Properties

If you're a landlord or the owner of a commercial property you need to have all the gas appliances checked on an annual basis by a Gas Safe engineer. This law only applies to gas appliances provided by the landlord and not to those owned by the tenant.

After the appliances have been checked the engineer will complete a CP12 Gas Safety Record or certificate which confirms the appliances have been declared safe to use. The landlord (or commercial property owner) needs to provide any tenants with a copy of the certificate within 28 days of the check.

Homeowners can also request a Gas Safety check at their property at any time but they may not be issued a Gas Safety certificate unless specifically requested.

Landlord Gas Safety Certificate Checklist

The Gas Safety Certificate is evidence that the landlord has met their legal requirements to ensure:

Pipework, appliances and flues are in a safe condition
All gas appliances and flues provided by the landlord for their tenants use are checked annually for safety by a Gas Safe registered engineer
All gas appliances provided by the landlord for their tenants use are maintained by a Gas Safe registered engineer (for example, through annual servicing) and any unsafe gas appliances are removed before re-letting a property
Tenants are provided with a copy of the Gas Safety certificate within 28 days of the check and to any new tenant before they move in
They keep a copy of Gas Safety certificates for a specified period. This is detailed in HSE's guidance to landlords and letting agents found on the HSE website.

The Gas Safe certificate law applies to anyone who lets out property for money (or payment in kind) including:

Long-term lets, such as houses, flats and shared accommodation
Boarding school, student lets and university halls of residence
Lodgers, friends or family members paying to stay with you
Holiday lets, caravans or mobile homes
Live in staff who stay in your home for free as part of their employment package

If a landlord fails to get a Gas Safety Check annually they risk 'standard' penalty fines of £6,000 per appliance (although fines are not limited), prosecution and possibly imprisonment.

Selling or Buying Houses & Gas Safety Certificates

If you're selling your home you're not required by law to get a Gas Safety certificate.

However, if you're buying a new home you won't be sure when the gas appliances were last checked for safety. You can ask the vendor to provide you with a Gas Safety certificate or record, but if they aren't able to you should contact a Gas Safe registered engineer yourself to carry out a check before you move in. They can then give the certificate to the current homeowner who can pass it on to you when you move in. Once you've moved in it's important to have gas appliances maintained and checked by a Gas Safe engineer annually.

---

---