How Old Is My Boiler?
An old boiler is an unreliable boiler.
So knowing how old your boiler is makes it easier to know when it's time for a new one. After all, if it gets too old then you'll be paying over the odds to heat your home. And nobody wants that.
In this article, we'll help you to find out the age of your boiler.
---
---
How old is my boiler?
You can find out the age of a boiler by looking at its serial number.
A boiler's serial number looks like a long barcode and is stuck somewhere on the outside of the boiler. It will include a series of numbers and letters which will reveal the age of the boiler. So you have to know what you're looking for.
Find out the age of boilers manufactured by:
If your boiler wasn't manufactured by any of the above then head to the Products Character Database. You'll need to know the fuel type, boiler type, manufacturer and model. All of which can be found in the manual that came with your boiler.
How old is my Baxi boiler?
You can find the serial number for most Baxi boilers by opening up the drop-down panel at the front of the boiler. If you provide this serial number to Baxi then they can let you know when it was manufactured.
Any Baxi boiler manufactured after 2003 will have a serial number like the one below.
How old is my Ideal boiler?
You can find out the age of your Ideal boiler by looking at the Benchmark certificate in the manual. If you can't find this then you may need to give Ideal a call.
For anyone with an Ideal Logic, Classic or Mini then they all have a serial number which reveals the date of manufacture.
Ideal Logic
Now how to find out the date depends whether your boiler was manufactured before or after 2015.
Take a look at the final 6 digits. Boilers manufactured before 2015 read YY/MM/DD. Those manufactured from 2015 onwards read DD/MM/YY. The pictured serial number is for a boiler manufactured on 8th August 2018.
Ideal Classic
To find out the year an Ideal Classic boiler was manufactured, you want to be looking at the third group of numbers. In this case, that's '0612'. The first two numbers are the year while the second two are the week.
So the serial number below would be found on a boiler manufactured in the 12th week of 2006.
Ideal Mini
Ideal Mini boilers have a shorter serial number than most boilers. The final 4 numbers reveal the year of manufacture. So, for the serial number below, that's '0308'. The '03' is the month and the '08' is the year meaning that this boiler was manufactured in March 2008.
How old is my Vaillant boiler?
Like many manufacturers, Vaillant boilers have a serial number. You can find this stuck somewhere on the outside of your boiler.
The third and fourth numbers of the serial number reveal the year it was manufactured. So, a Vaillant boiler with the serial number below would have been manufactured in 2001.
---
---
How old is my Worcester Bosch boiler?
Finding out the age of a Worcester Bosch boiler isn't as simple. That's because their serial numbers can only be read by professionals. So, if you're not sure how old your Worcester Bosch boiler is, you'll need to contact their support team.
Signs of an ageing boiler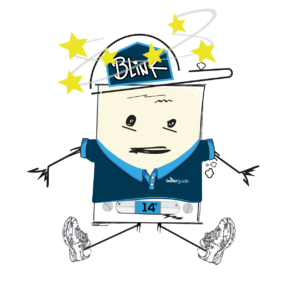 If you're not sure how old your boiler is then look out for these signs that it's getting on a bit.
Rising heating bills
Noticed your heating bills have been creeping up? Then one possible reason is your boiler. As it ages, your boiler will be burning through more fuel and cause your bills to rise.
Your home isn't as warm
If your boiler simply doesn't get the job done any more then it's time to move on. A new boiler will be far more effective at heating your home up.
Regular breakdowns
Regular boiler breakdown means regular repair bills. These can quickly add up and soon makes a new boiler worth the investment.
Hard to find parts
If a heating engineer has a hard time finding a new part for your boiler, it's clearly a very old heating system. This is a sign that you should be looking for a new boiler.
Is an old boiler less efficient?
Boilers efficiency drops as they age.
So a boiler that's 94% efficient today may only be around 80% efficient in 10 years time. This means that as the boiler ages it will use more fuel and cause your heating bills rise. One of the reasons why it's a good idea to replace your boiler around the 10 year mark.
Hold off replacing your boiler for even longer and efficiency can drop to 60%.
Think it's time for a boiler replacement? Check the 10 Signs You Need A New Boiler.
Tips to keep your boiler young
When you invest in a new boiler, you'll want it to heat your home for as many years as possible. Fortunately, there are a few things you can do to keep it running reliably and efficiently for years to come.
Get it serviced
There's nothing better you can do for your boiler than arranging an annual boiler service. Getting a Gas Safe registered engineer to look it over will keep it running well. Plus, having your boiler serviced each year is essential to keep the warranty valid.
So find an engineer to service your boiler today. Your boiler will thank you for it.
Bleed the radiators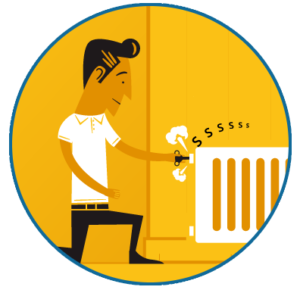 Over time, air can make its way into the heating system.
This might not sound like a big deal but it can actually block hot water from getting around the radiators. So the boiler will be working harder to heat the room to your desired temperature. And that means burning through more fuel. By bleeding the radiators, you're allowing the air to escape.
You'll know it's time to bleed a radiator if the top is a lot cooler than the bottom.
Don't ignore any strange noises
Gurgling, banging and whistling are all signs of an issue with your boiler.
If you hear any of these noises, don't ignore them. The longer you put off getting your boiler repaired, the worse the fault is likely to get. So contact a Gas Safe registered engineer at the first sign of an issue.
Find out more in Find the Cause of a Noisy Boiler.
When should I replace my boiler?
8 years after installation is a good time to start thinking about a new boiler. But most engineers will recommend a replacement after 10 years.
You can ask your heating engineer how many more years they think you can get out of your boiler during its next service.
Boiler timeline
Like pet years, boiler years are very different to human years.

0 years old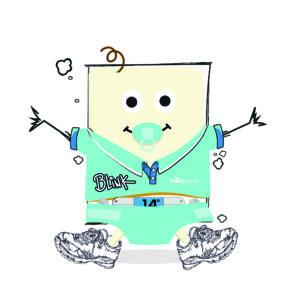 1 year – already starting school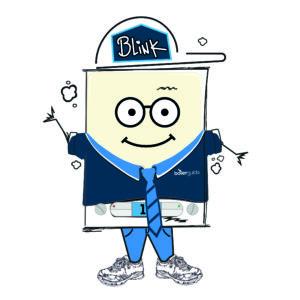 3 years – moody teenage phase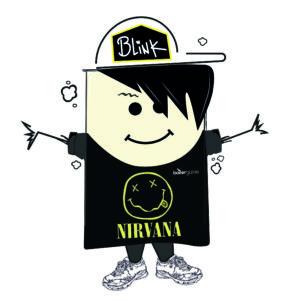 4 years – university graduation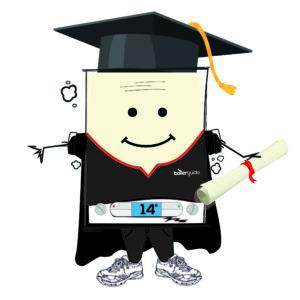 5 years – flying the nest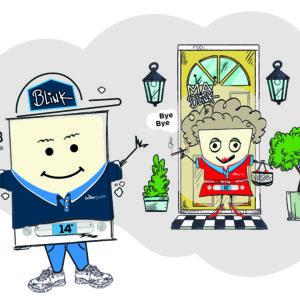 6 years – working 9 to 5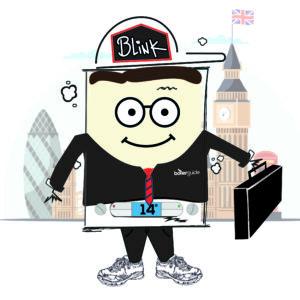 7 years – getting married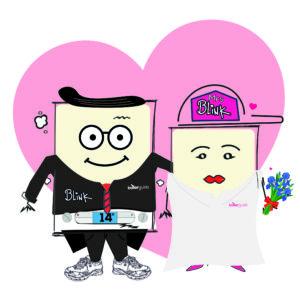 8 years – becomes a parent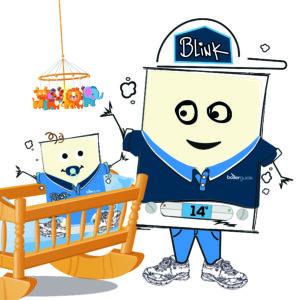 10 years – retirement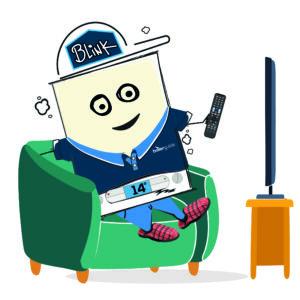 15 years – feeling frail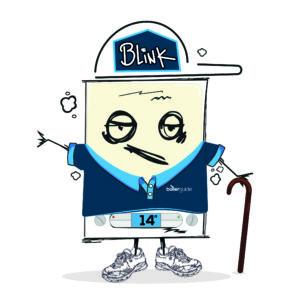 How much will it cost to replace my old boiler?
The cost of replacing a boiler will depend on the type of boiler being installed.
You have three options: combi, system or regular. It's most likely that your next boiler will be a direct replacement for the current one – a combi for a combi, for example. If your hot water demands have changed since your last boiler was installed then it's worth considering a different boiler type.
| Boiler Type | Average Boiler Price | Typical Installation Costs |
| --- | --- | --- |
| Combi | £500 – £2,000 | £500 – £1,000 |
| System | £500 – £2,500 | £500 – £1,000 |
| Regular | £500 – £2,750 | £500 – £1,000 |
System and regular boilers need to be installed alongside a hot water cylinder. A cylinder stores hot water until you turn on a hot tap. So if you need a replacement cylinder – as well as a boiler – this will add to your final bill. You can get a more complete picture of the costs in New Boiler Prices and Replacement Costs.
To keep installation costs to a minimum, we highly recommend getting quotes from at least 3 different companies.
You can get free quotes from up to 3 boiler installers near you right here on Boiler Guide. All you need to do is complete our simple online form and we'll take care of the rest. You'll soon be contacted by local installers who will arrange your quote. It couldn't be easier.