Immersion Heaters: Benefits, Costs & Free Hot Water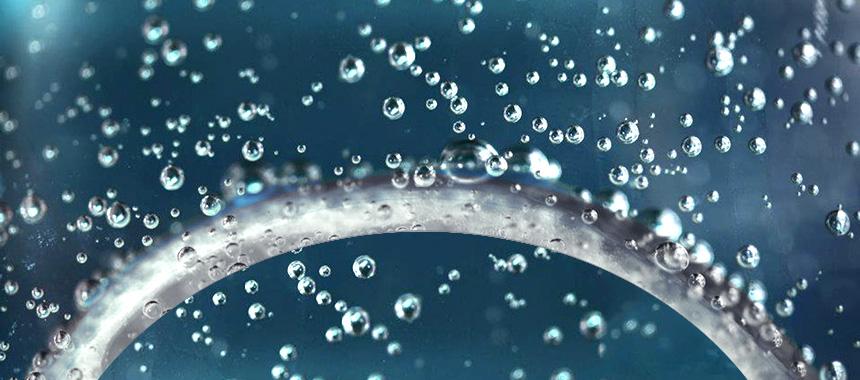 An immersion heater warms up the water in a cylinder using electricity.
You should only be thinking about one if you have a hot water cylinder. Otherwise, you have no use for an immersion heater. They can take some of the workload off your boiler and make sure you won't have to go without hot water if your boiler breaks down.
Plus, if you have solar panels, you could power it for nothing. Giving you free hot water.
---
---
What is an immersion heater?
An immersion heater is a metal coil within a hot water cylinder.
They use electricity to heat water in the same way as a kettle. Older central heating systems often rely on a hot water cylinder with an immersion heater. It works to either store the hot water produced by a boiler or as the primary way of heating water.
How does an immersion heater work?
Immersion heaters have a metal element which is immersed in water stored in the cylinder (that explains the name then)
The immersion heater is connected to the mains electric via a cable and has its own on/off switch. When the heater is turned on, electricity heats the metal element and this heat passes to the surrounding water.
It can take 1-2 hours for the water in the cylinder to reach your desired temperature. But this will depend on how much water your cylinder stores.
If the water has already been heated by a boiler, the immersion heater will keep it hot.
Note: You need to heat water to at least 50°C to kill any potential bacteria.
Immersion problems
One of the main problems is that you have to heat a whole tank of water. Even when you may only need a small amount. This not only means having to wait for hot water, but also uses more electricity. When you turn the immersion heater off the water will cool down again.
To combat this, many households leave their immersion heater on all the time. So they always have hot water. But this will add to your electricity bills.
We advise insulating the cylinder to keep the water warm for longer. But fitting a thermostat and timer alongside the immersion can help to keep energy use under control.
For these reasons, many homes are now turning to a combi boiler. A combi heats water on demand as and when you need it, rather than storing it in a cylinder.
Would a combi be better for your home?
Combi boilers produce hot water on demand and so don't need to store any water. This means you could get rid of your hot water tank to free up space.
You will always have a fresh supply of instant hot water whenever it's needed.
As the water is fresh there's no risk of the bacteria associated with stored water.
You'll only heat as much water as you use so won't be wasting unnecessary energy.
The price of gas is cheaper than electricity.
It's clear that in most cases a gas combi boiler is the better choice, so why would a household with a combi boiler choose to keep their immersion heater?
Benefits of immersion heaters
Backup hot water
The main benefit of keeping an immersion heater is as a backup supply of hot water.
Immersion heaters have their own electricity supply and don't rely on the boiler. So if your boiler breaks down you will still have access to hot water.
Easy to manage energy use
Your immersion heater can be turned on and off at the flick of a switch. So you can keep its energy use under control when it's not needed. An immersion heater with thermostatic control will automatically turn itself off when the water reaches your desired temperature. Then turn it back on if the temperature cools too much.
Free hot water with solar
Homeowners who have solar panels can benefit the most from an immersion heater.
Solar PV panels turn solar energy into usable electricity for your home. This free electricity can be used to power your immersion heater. That means means free hot water!
Find out more about solar panels and get free quotes at Solar Guide.
---
---
How much do they cost to run?
The average cost of electricity is about 20.06p per kWh* in the UK. This means it will cost around 60p to power a 3kW immersion heater for an hour.
Based on this figure we've estimated some running costs to give you an idea of what an immersion heater could cost to run.
| Immersion heater size | Running cost per hour | Weekly running costs (2 hours a day) | Monthly running costs (2 hours a day over 28 days) | Yearly running costs (2 hours a day over 52 weeks) |
| --- | --- | --- | --- | --- |
| 3kW | 60p | £8.40 | £33.60 | £438.00 |
| 6kW | £1.20p | £16.80 | £67.20 | £876.00 |
Saving money with an immersion heater
If you install a immersion heater timer you can set it to automatically heat up at specific times of the day or night. If your energy tariff is cheaper at night this would be the best time to have it working. The average Economy 7 off-peak tariff for electricity is 11.81p per kWh* which means to run a 3kW immersion heater for an hour will cost around 35p. Potential savings (based on a 3kW immersion heater) are illustrated in the table below.
| | Average Price of Electricity (per kWh) | Hourly Running Cost | Weekly Running Cost (2 hours per day) | Monthly Running Cost (2 hours a day over 28 days) | Annual Running Cost (2 hours a day over 52 weeks) |
| --- | --- | --- | --- | --- | --- |
| Standard Tariff (Day) | 20.06p | 60p | £8.40 | £33.60 | £438.00 |
| Economy 7 Tariff(Night) | 11.81p | 35p | £4.90 | £19.60 | £255.50 |
| Potential Saving | 8.25p | 25p | £3.50 | £14.00 | £182.50 |
Buying an immersion heater
The cost of buying an immersion heater will vary depending on the type and size of the heater.
Copper immersion heaters are the cheapest at around £25. But they're not suitable for hard water areas, stainless steel tanks, unvented cylinders or thermal store units.
Incoloy or titanium are recommended in hard water areas and are usually a little more expensive but still under the £40 mark. This doesn't include the cost of the cylinder or installation.
The price of the immersion heater will also increase in line with the size.
You can work out the size immersion heater you need using the capacity of your cylinder and the temperature rise**. When you have these figures there is a simple calculation you can do to work out how much power is needed to heat your tank of water in 1 hour:
Volume of tank x 4 x temperature rise / 3412 = Power (kW) required
For example, if the cold water in your 120 litre tank is 15°C and you would like it heated to 60°C, the calculation would be: 120 x 4 x 45 / 3412 = 6.3kW
So you would need at least a 6 kW immersion heater to heat a full tank of water in 1 hour. Or a 3 kW immersion heater to heat the same amount in 2 hours.
Replacing an immersion heater can take a qualified engineer up to half a day. They'll start by either partially or fully draining the tank of water so they can access the immersion heater. The job involves both electricity and plumbing so we highly recommend that you get quotes from a professional engineer in your area.
Immersion heaters: To keep or not to keep?
It seems immersion heaters still have a place in the modern home as both a backup for your combi boiler and as a potential source of free hot water with solar technology. You can keep its energy supply switched off when it's not needed so you won't be wasting energy by having it. So if you can live comfortably with your hot water tank it may well be worth holding on to it.
However, if you're currently using an immersion heater as your only source of hot water you should be considering a combi boiler replacement. An all-in-one gas combi boiler is not only cheaper to run but also delivers the convenience of a fresh supply of hot water on demand.
---
Reference
*According to figures last updated in November 2021, based on predicted fuel prices for 2022. For England, Scotland and Wales only. Energy Saving Trust, Our Data: Fuel Prices and Carbon Factors (2022)
**The temperature rise is the difference between the temperature of your cold water and the temperature it needs to reach (measured in centigrade).