System Boiler vs Combi Boiler: Which is Best for Your Home?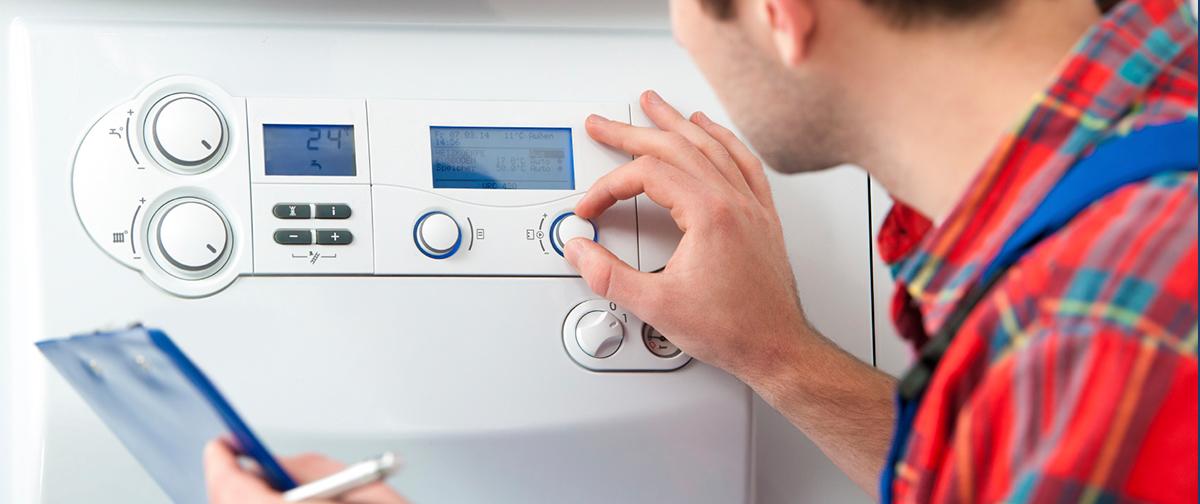 When it comes to deciding which type of boiler is best for your home, and picking between a system or combination (combi) boiler, there are many things to consider. These include: the hot water demand in your home, the amount of room a new boiler may take up, and how efficient each boiler type might be. Fortunately, these are all things we cover in this article. Read on below to find out which is best for your home.


Visually, system boilers and combi boiler units look very similar. However, they actually work in very different ways. For example: system boilers must be fitted alongside an unvented hot water cylinder, which stores domestic hot water until you need it. Whereas, everything a combi boiler needs, to provide your home with heating and hot water, is within the unit itself.

The biggest difference between the two however, is the amount of hot water they can supply. As a combi doesn't have the extra hot water storage capacity of a cylinder, there's less hot water to go around if you have multiple bathrooms. This will be the main consideration if you have a large home.

You can find out more details about how each of these boilers work in our articles, What is a system boiler? and What is a combi boiler?
Why get a system boiler?
Let's take a look at some of the benefits to choosing a system boiler.
Ideal for multiple bathrooms
As we've mentioned, if you have more than one bathroom in your home you're going to need a large supply of hot water. This is to ensure multiple taps and showers can be used at the same time, without any loss of water flow. Due to the system boiler's hot water storage cylinder, you don't need to worry about water supply.
Takes up less room than a regular boiler
If you currently have an old, traditional boiler (known as a regular boiler), you will most likely have a large tank in your loft, known as a feed tank. This stores all the cold water that is fed to a regular boiler to be heated. If you switch to a system boiler, you won't need that any more! System boilers get their cold water straight from the mains supply, so you'll get the same high supply of hot water, but you'll regain your loft space – bonus!
Quick response to hot water demand
With an inbuilt pump, to speed up water circulation around your home, system boilers are able to respond quickly to heating and hot water demand.
Solar compatibility
If you use solar panels, or are considering it, in some cases the hot water cylinder can be adapted to heat the water using solar energy. This is a great way to save money on your bills.

If you're interested in finding out more about solar energy and how it can be used in heating, head to our article, 'Solar thermal heating with a boiler'
Why get a combi boiler?
From reducing your home's carbon footprint to saving space, when compared to other boiler types, there are many benefits to installing a combi boiler.
Highly efficient
Combi boilers are designed to meet an efficiency rating of at least 92%. This helps to lower your heating bills.
Compact
As you only need the boiler (no tanks or cylinders), they don't take up much space. They can usually fit within a kitchen cupboard, making them easier to hide.
Quick and simple installation
With no need for the installer to fit any tanks or cylinders, installation will be much quicker compared to system or regular boilers. This will save you both time and money.
On-demand hot water
Combi boilers take their water supply directly from the mains, so you'll have hot water on demand.
Mains water pressure
You should get a strong flow of water from your taps, because the combi's water comes from the mains. However, this depends on the strength of the mains water supply in your area.
Further considerations
Before you commit to a system or combi boiler, there are a few additional things to consider.
System boiler cons
They take up more space than a combi, due to the cylinder and it's pipework.
The size of the cylinder needs to match up to your home's hot water demand. If it's too small, you will frequently be waiting for the cylinder to refill. It's important to get this right.
Hot water isn't supplied instantly. Although it is a fairly quick process, you may find on some occasions if you use more water than usual, you will be waiting for your hot water to refill (something to consider if you frequently have guests for example).
Combi boiler cons
They can't meet a high demand for hot water. As we've covered, if you need hot water supplied to lots of radiators, taps and more than one bathroom, combi boilers will struggle to serve all outputs at once with even pressure.
Not recommended for properties with weak mains pressure. If your mains water supply is weak or inconsistent, the same pressure will apply to the water out of the taps. This is because a combi gets its water directly from the mains supply, and there is no process in between that will boost pressure.
If you have very old pipes, they may need to be replaced for a modern combi. Older pipes were designed for a weaker supply of water and may not be able to cope with the higher direct mains pressure.
System or combi boiler?
Finding the right boiler for you, between a system and a combi, ultimately comes down to the hot water demands of your home.

For smaller homes with 1 bathroom, there's no better choice than a combi boiler. You'll be supplied with instant access to hot water from a highly efficient unit that should help you to save money on your energy bills.

As beneficial as combi boilers are, they're usually unable to supply a strong supply of water to more than one tap, bath or shower at a time. So, for that reason, if you have two or more bathrooms then you should install a system boiler.

Find the best boiler for your home based on the size of the property:
Get free boiler quotes
Getting multiple quotes before hiring an installer to replace your current boiler will give you the greatest chance of finding the best deal. At Boiler Guide, we've made this quick and simple to do.

Simply complete our online form, letting us know about the work you need, and we'll match you with up to 3 Gas Safe registered engineers based in your area.

Each heating engineer will give you a free quote for the work which you can then compare. Get started by clicking the link below.
---
---