Water Tank in the Loft: Replacements & Removals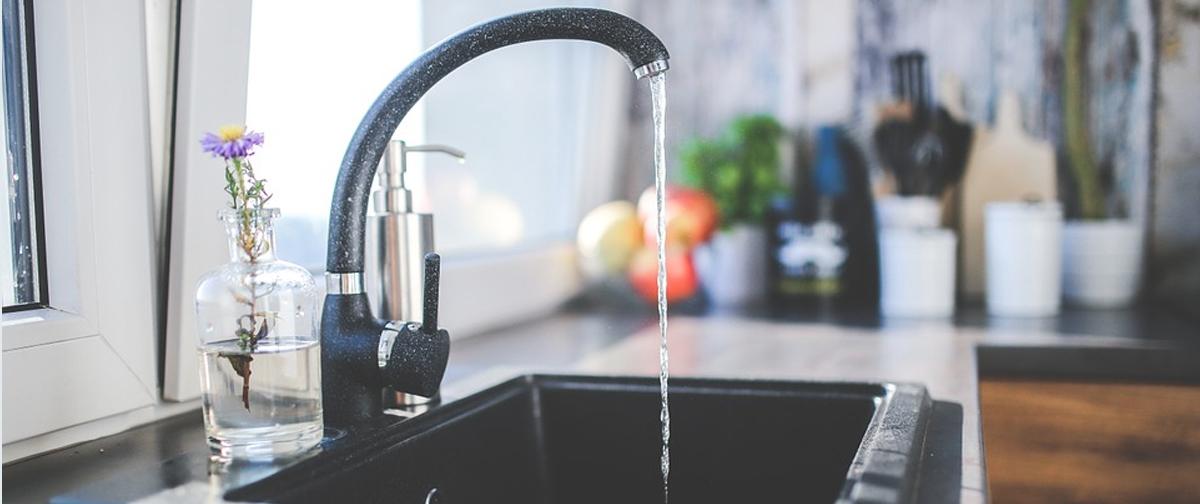 Do you have a water tank in the loft which needs replacing or removing? Many people are choosing to get rid of water tanks in favour of modern heating systems which don't need them. But some homeowners find that the better option is to upgrade the water tank.
First things first…
Why are there two water tanks in your loft?
If you are not sure why there are two water tanks in your loft, it is probably because the property has (or used to have) a vented central heating system. Water from the mains is fed into the larger of the tanks which is the cold water storage tank. This water is then carried down to the boiler and a hot water cylinder to be heated for use in central heating and taps. The smaller tank is a header tank which is there to fill the heating system and provide extra space for the water to expand when heated.
Vented systems rely on gravity to increase water pressure which is why the tank is stored as high as possible in the home. Unvented systems are a more modern alternative as water is sent directly to the boiler and hot water cylinder at mains pressure which is usually stronger.
---
Find a local heating engineer
---
How to clean water tank in loft
The most common problems homeowners face when they have an old or damaged water tank in the loft are:
Water tank in loft leaking
Water tank in loft empty
Water tank in loft making noise
Water tank in loft not filling up.
These problems should be investigated by a professional heating engineer. In addition, sometimes it's necessary to clean the water tank to ensure the water is safe for use. If water has been stagnating because of blockages or the water is not being used regularly or the tank's capacity is too big for the home. This can lead to legionella bacteria forming in the water, especially when the weather is warm, which can cause Pontiac fever or even Legionnaires' disease. Water tanks can also become contaminated by leaves, dirt, food contaminants, rust or even small animals.
Water tanks should be inspected every year to ensure the water has not been contaminated. If it has become contaminated it may need to be emptied, scrubbed and disinfected by a professional.
How much replacing a water tanks costs
The table gives some average costs of cold water tanks (without installation costs) but the price you pay will depend on the brand you choose.
| Capacity of Water Tank | Average price range (excluding installation) |
| --- | --- |
| 4 – 25 gallons / 18 – 114 litres | £20 – £70 |
| 25 – 50 gallons / 114 – 227 litres | £70 – £200 |
| 50 – 80 gallons / 227 – 364 litres | £200 – £350 |
| 80 – 100+ gallons / 364 – 455+ litres | £350 – £450 |
The cost of cold water storage tank installation will vary according to the capacity of the tank you need and the complexity of the installation. For example, if you have an old galvanized and asbestos tank in your roof this can be awkward and heavy to remove, particularly if the loft hatch is small. Many tanks were installed when at the same time as the properties were built with no thought for a future removal strategy. Often people choose to leave it where it is for this reason, but it is possible to cut the tank up into smaller sections so it can be removed. If the tank is made from asbestos it will need to be removed and disposed of by a professional who can do so according to regulations.
It can also be difficult to install a new cold water tank if the loft hatch is small, but it is possible to buy tanks which have been specially designed for this purpose; they are called coffin tanks as they are long and slim allowing them to pass through small openings. Some rounded tanks can be folded slightly to enable them to pass through.
---
Find a local heating engineer
---
What size water tank do you need?
When buying a replacement cold water tank for your house you are likely to need at least 22 gallons or 100 litres if it is supplying either a hot water system or a cold water system. If it is supplying both, you may need a larger cold water tank or around 44-55 gallons or 200-250 litres.
There is also the option to put two smaller cold water tanks together to increase storage capacity. This could be a preferable option for people who have a cold water tank already, are looking to increase capacity but do not want the higher cost or hassle of buying a large replacement tank.
When choosing your cold water tank, remember that all tanks need to comply with Byelaw 30 which means that they include protection from contamination. The cold water tank also need to be installed at the highest point possible as this will increase the pressure of the water being fed down to your taps. This is why many cold water tanks are installed on top of platforms or frameworks to give extra height. However, any frame or platform needs to be firm to keep the plastic in shape and able to support the weight of the tank when it is full (1 litre of water weighs 1kg).
Removing the water tank from the loft
While the vented heating system with a cold water tank used to be the norm, many homeowners are opting for the more modern alternative of an unvented system which takes its water supply directly from the mains. If your boiler is fed by a water tank in the loft it is called a regular boiler. To be able to remove the water tank from the loft and receive water at mains pressure you will need to replace the boiler with a system or a combi boiler.
A system boiler takes its water from the mains and will heat the water for your radiators, but not your taps. A separate hot water cylinder (usually kept in an airing cupboard) is required to store the hot water for domestic use.
A combi boiler is the most commonly installed unvented system because of the convenience it offers. It takes cold water from the mains and heats it on demand for heating and delivers domestic hot water at mains pressure. It doesn't need a hot water cylinder.
When you upgrade your old regular boiler you are likely to see a reduction in your heating bills as modern boilers are much more energy efficient.
If you choose to update your heating system you will also be able to remove the cold water tank from the loft which can free up a lot of space. Many homeowners want to convert their loft space into a usable living area or extra bedroom, so in addition to improving the strength of water pressure and potentially saving money on heating bills you could also gain space in their home and add value to the property.
However, it's worth noting that a heavy galvanised tank can be awkward and costly to remove from a roof space as they often need to be broken into sections to get through the loft hatch. Many tanks were installed at the same time as the property was built. In addition, if the tank is made from asbestos it will need to be removed by a professional as asbestos can be dangerous. If you are not planning on converting your loft but the tank is taking up a lot of space it may be simpler to move it into a corner.
A Gas Safe heating engineer will be able to recommend the best type of unvented heating system and boiler for your home. Send us an enquiry today and we'll put you in touch with up 3 approved engineers in your area who will provide free no-obligation quotes.