What is a Diverter Valve?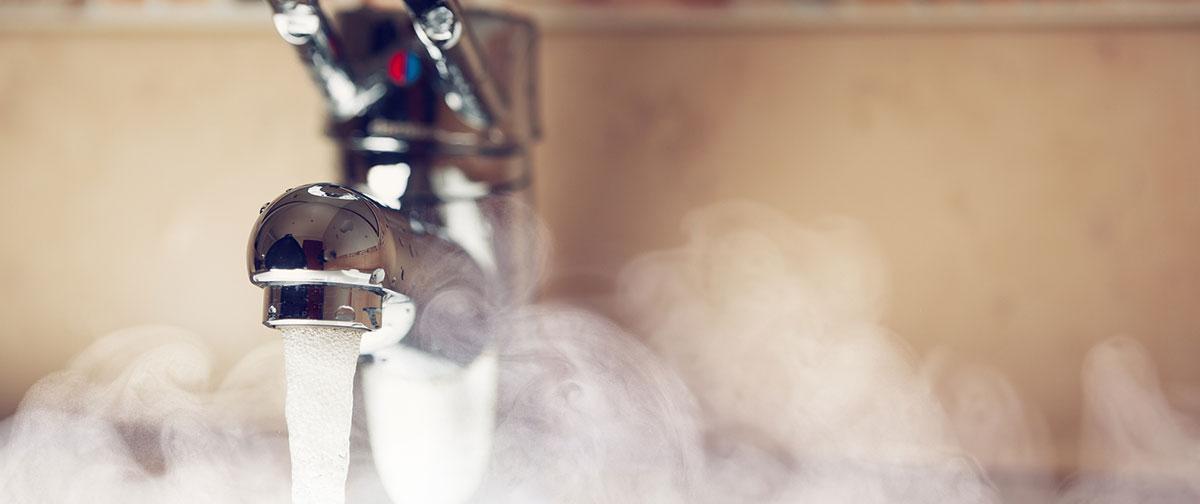 Combi boilers provide your home with heating and hot water from a single compact unit, meaning that they need to switch between the two, this is where the diverter valve comes in.
---
Get Free Boiler Repair Quotes
---
What is a Diverter Valve?
Diverter valves open and close to allow hot water to travel to either the radiators or the domestic hot water system (taps and showers). System and Regular boilers don't require a diverter valve as the hot water they produce is stored in a hot water tank for when it's needed.
The same system is used for baths that also have a showerhead. A diverter will need to be moved to direct the water flow out of either the taps in the bath or the showerhead.
How Diverter Valves Work
The diverter valve will give priority to the hot water for your taps over the heating, so if you've got the heating on and fancy a warm shower, you'll be given priority over the radiators. As a moving part, the diverter valve can be susceptible to sticking.
How to Spot a Diverter Valve Fault
Since diverter valves need to move to work, they can end up getting stuck in the wrong position, especially in older boilers. Should you be experiencing any of the following, then there might be a fault with the diverter valve in your boiler:
You have to turn the heating on to get hot water
You have plenty of hot water but no heating
You only get lukewarm water from hot tap
If you're finding that you have one of the above issues with your central heating and hot water, we've listed what causes the common diverter valve problems below.
Common Diverter Valve Problems
Diverter valves are an important component of boilers and so an issue could affect the heating and hot water all around your home. As a moving part, the most common faults are caused by it getting stuck.
No hot water
Should the water from the hot tap not be warming up, try turning the heating on to see if this does the trick. If you find that the water starts turning hot then it's highly likely that there's a fault with the diverter valve.
Hot water but no heating
A likely cause is that the diverter valve has stuck which means that hot water will be sent to the taps but your heating won't be able to warm up.
Lukewarm water
Another issue that can be the result of the diverter valve getting stuck is lukewarm water coming out of your taps. Should the diverter valve be slightly stuck open on the heating side then some of the heat that should be going to the hot water for the taps will be lost.
---
---
Diverter Valve Fault: What to do Next
Should you find that there's an issue with your boiler's diverter valve then you shouldn't hesitate in finding a Gas Safe Registered engineer to repair the fault.
Complete one of our simple online forms with details of the diverter valve fault and you'll soon be contacted by up to 3 fully-qualified and trusted engineers in your area. Each will provide a free quote for the repair then it's up to you to pick the one you'd like to hire to carry out the work. Don't feel like you have to go with any of them though, there's no-obligation whatsoever.
If your boiler was installed more than 10 years ago then you might want to consider a replacement boiler. A new boiler would run much more efficiently, not be as susceptible to faults and help to reduce your energy bills.
How Much Does a Diverter Valve Cost?
When having a new Combi boiler installed, it will have a diverter valve fitted as standard. However, should it need replacing you'll need to buy a new one.
The diverter valve itself will likely cost around £75 – £200 but this doesn't include the cost of installation which will vary depending on the engineer carrying out the work.
The engineer will recommend the best type of diverter valve for your system but if you do want to shop around and find one that meets your budget then you'll need to know what you're looking for. There are many different models of Combi boiler meaning that there isn't a 'one size fits all' diverter valve so you'll need the right size for the Combi boiler installed in your home.
You'll come across various models, many of which will provide either heating or hot water, however, a mid-position diverter valve allows you to have heating, hot water and both. They tend to be more expensive but being able to use hot water and keep your radiators warming up is well worth the extra investment.
Popular Diverter Valve Models
Take a look at some of the most popular models of diverter valve on the market and how much they could cost.
| Diverter Valve | Sizes | Potential Cost |
| --- | --- | --- |
| Honeywell 2 Port Zone Valve | 22mm and 28mm | £85 – £110 |
| Honeywell 3 Port Mid Position Valve | 22mm and 28mm | £110 – £145 |
| Drayton 2 Port Zone Valve | 22mm and 28mm | £55 – £100 |
| Salus SBMV 3 Port Motorised Valve | 22mm and 28mm | £55 – £65 |
The potential costs only cover the diverter valve and not the installation, the price of which will vary depending on the installer carrying out the work. Get free quotes from multiple trusted engineers in your area by completing our online form.
---
---