What Size Boiler Do I Need?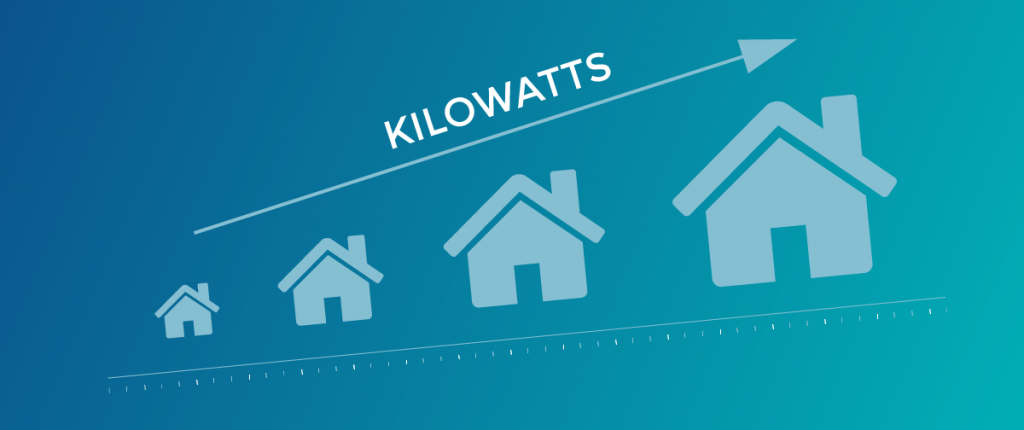 While size isn't everything, finding out the answer to 'what size boiler do I need?' is up at the top of the list when replacing your boiler. It involves a bit of thinking and research into the heating and hot water needs of your home. For the record – boiler size relates to the output rating, not the actual physical size of the boiler.
In short, output rating is the power your boiler can provide to your heating system. The higher the output rating, the better suited it will be to larger properties with more radiators.
It's not easy to define the exact boiler size you will need as our requirements will differ. However, with some basic information our boiler size calculator will help you find a boiler capable of keeping your home warm.
---
---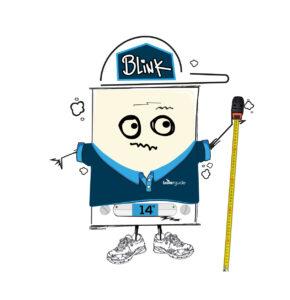 Why boiler size is so important
Your new replacement boiler needs to make your home nice and comfortable whilst keeping your energy bills as low as possible. No-one likes paying more than they need too for their gas and electricity!
So, on this occassion, (boiler) size is very much important and we need to get it right. To do that, we'll need to work out an ideal output rating to match the heating demands of your home.
Output rating is measured in kilowatts (kW). If you get a new boiler with an output rating that is too low then it won't be able to meet your home's demand. In other words, you'll end up cold and miserable. On the other hand, an output rating that's too high will waste fuel and you'll be burning money on extortionate energy bills. Not good. Yep, not to over-egg the pudding but getting boiler sizing correct is essential.
Boiler size calculator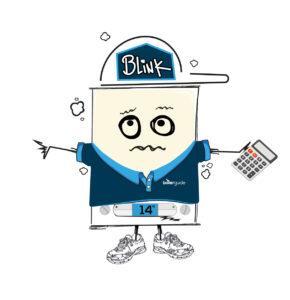 Let's get on to the reason why you're here and work out the right size for your new boiler.
There are a few things to consider to get boiler sizing right.

Type of boiler (system and regular boilers store domestic hot water in a cylinder making them better suited to homes with multiple bathrooms)

Total number of radiators
Bedrooms
Bathrooms
Number of people living in the property
Once you've totted all of the above up, we can put the numbers into our boiler size calculator.
| Type of property | Bedrooms | Bathrooms | Radiators | Approximate boiler size | Best boiler models in this size range |
| --- | --- | --- | --- | --- | --- |
| Flat or small house | 1-2 | 1 | Up to 10 | 24-27 kW | Ideal Vogue Max & Vaillant ecoTEC Plus |
| Medium house | 2-3 bedrooms | 1 | Up to 15 | 28 – 34 kW | Baxi 800 & Viessmann 200-W |
| Large house | 4+ | 2+ | Up to 25 | 35kw-42kw | Vaillant EcoTEC Plus & Worcester Bosch Greenstar 8000 Lifestyle |
For a property with up to 10 radiators and 1-2 bedrooms then a 24-27 kW combi boiler will do the job. Meanwhile, larger properties with up to 15 or even 20 radiators should turn to a system or regular boiler with an output of 28-34 kW or 35-42 kW.
For more information, we have a selection of guides to help you find the most suitable boiler for the size of your property:
Our guide will give you a decent idea of the ideal boiler size but it's always worthwhile to get a professional to provide you with an assessment and quote. This just means a qualified heating engineer visiting your home to look at your heating system.
Now that you know what size boiler you need, you can find out how much it might cost with our Boiler Installation Calculator.
---
---
What type of boiler do I need?
As well as boiler size, it's important to find the right boiler type for your home too. There are 3 different boiler types: combi, system and regular. You can get all of these models to run on gas, oil or LPG.
Combi boilers
Combi boilers are the most popular boiler type installed in homes across the UK. They're cost-effective and compact heating system which makes them ideally suited to homes with 1 or 2 bathrooms.
They take water directly from the mains and provide central heating and hot water on demand. There is no need for any additional tanks or cylinders which will save you valuable space around the property but by not having a cylinder, they're limited in terms of how much hot water they can provide. So, if you have 2 or more bathrooms, it's worth considering a system boiler.
System boilers
System boilers are similar to combi boilers as they also take water directly from the mains. Unlike a combi boiler, a system boiler needs a hot water cylinder for storage. While this will take up some additional space, it does mean they are good for homes with a higher demand for hot water. This is because, they'll be able to supply hot water to 2 or more outlets at a single time without the water pressuring dropping.
Regular boilers
Regular boilers are the older statesmen of the heating system world. Commonly found in older, more traditional homes, a regular boiler needs to be installed as part of a heating system that also includes a feed and expansion tank in the loft as well as a hot water cylinder. Cold water is fed to the boiler from the tank in the loft before it gets heated and then circulated to the central heating system or hot water cylinder.
You should only consider a regular boiler if it's a direct replacement for your existing heating system. The complexity of the pipework will lead to a headache you can do without.
If you have any doubt about the most suitable boiler for your home and heating needs, a heating engineer will be able to recommend the right one. You can get an idea of what you need based on the size of your home and amount of hot water you need.
What size combi boiler do I need?
Combi boilers are bigger in size than system and regular boilers as they need to produce hot water on demand for domestic use as well as heating. And as they directly provide central heating and domestic hot water, they have two separate output ratings:
Central heating (CH) output
Domestic hot water (DHW) output
Regular and system boilers only have a central heating output as the domestic hot water is stored in a cylinder.
Combi boiler sizing guide
The central heating outputs of combi boilers can be split into three categories to help you find a suitable model depending on the number of radiators in your property.
| Number of Radiators | Recommended Combi Boiler Size (CH output) |
| --- | --- |
| Up to 10 | 24-27 kW |
| 10-15 | 28-34 kW |
| 15-20 | 35-42 kW |
Best Combi Boilers
The best combi boilers brands are Vaillant, Worcester Bosch, Baxi, Viessmann and Ideal.
The following combi boiler ranges are highly recommended by professional heating engineers and homeowners. They're all available in a range of sizes to suit most sizes of home:
| Best combi boiler ranges | 24-27 kW CH Models? | 28-34 kW CH Models? | 35-42 kW CH Models? |
| --- | --- | --- | --- |
| Baxi 800 | – | ✔ | – |
| Ideal Vogue Max | ✔ | ✔ | – |
| Vaillant ecoTEC Plus | ✔ | ✔ | – |
| Viessmann Vitodens 200-W | ✔ | ✔ | – |
| Worcester Bosch Greenstar 8000 Lifestyle | – | ✔ | ✔ |
Find out more about the Best Combi Boilers.
Switching from a regular to a combi boiler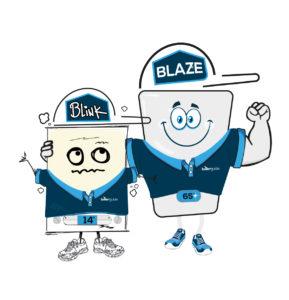 Combi boilers are a relatively new addition to the world of home heating and have quickly soared to the top of the boiler popularity charts. It's easy to see why – regular boilers need to be installed with tanks and cylinders that take up lots of valuable space whereas the combi boiler is a single standalone unit and also very cost-effective.
If you are considering changing from a regular boiler to a combi boiler you do need to make sure that it will be able to meet your demand for hot water. Extra space is one thing, but not at the expense of a cold house with no hot water for an evening soak in the bath. Having said that, unless your hot water needs are considerably high, a combi boiler should be enough to do the job.
Benefits of converting from a regular to a combi boiler include:
No need for additional components
Hot water on demand (no need to wait for the cylinder to fill up)
Most combi boilers can be hidden away in a kitchen cupboard
When to swap a regular boiler for a combi
Converting from a regular to combi boiler involves a considerable amount of work that can take up to 3 days.
There's a good chance that you'll be without heating and hot water for a few days so the middle of winter is probably not the best time to make the change. Hire an engineer in the summer to avoid unnecessary uncomfortable nights. Heating engineers are less busy in the summer as well so you may be able to save some money on the installation compared to the emergency winter period.
It's not an easy job so if possible, arrange a regular-to-combi boiler swap as part of  a bigger renovation. Your pipework will need to be completely rerouted to connect the combi boiler directly to the mains and water outlets so please be prepared for some disruption.
Would a system boiler be a better option?
If you live in a home with a number of bathrooms a combi boiler isn't likely to provide you with enough hot water. Combi boilers also have a weaker flow rate so if you want water from multiple taps at the same time you'll notice the limitations of the combi boiler. Thanks to the hot water stored in the cylinder, regular and system boilers can provide enough hot water for multiple baths, showers and taps at the same time.
A benefit of replacing a big old regular boiler with a combi is again the freeing up of space in your home. While system boilers need a cylinder, they do connect directly to the mains so you can get rid of the tank in the loft. It's worth noting that you'll need to swap your vented cylinder with an unvented cylinder to install a system boiler.
When to replace a regular boiler with a new regular boiler
Some of us do not like change! And that's ok when replacing your boiler –  if you are happy with your regular boiler, simply install a new regular boiler.
It's true that regular boilers are the oldest model but that doesn't mean they've been left behind. Modern regular boilers have improved massively and have higher levels of performance, reliability and efficiency. Remember, a change in boiler type could mean rerouting pipework. There's nothing wrong with a like-for-like swap. It will certainly mean a lot less hassle.
Our Complete Guide to Boiler Installation will take you through everything involved in replacing a boiler.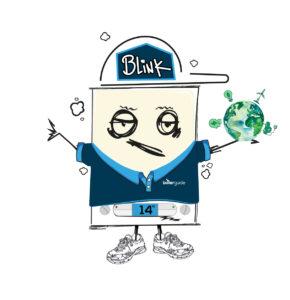 What size system boiler do I need?
System and regular boilers do not need to be as powerful as combi boilers. This is because they incorporate a separate hot water cylinder for heating and storing domestic water.
System boiler sizing guide
Adding up the number of radiators around your home will help you understand a suitable system boiler output rating.
| Number of Radiators | Recommended System Boiler Size |
| --- | --- |
| Up to 10 | 9-18 kW |
| 10-15 | 18-26 kW |
| 15-20 | 27-40 kW |
Best system boilers
The following system boiler models are highly recommended by professional heating engineers and homeowners available in a range of sizes to suit most sizes of home:
Baxi 800 System
Ideal Logic Max System
Vaillant ecoTEC plus System
Viessmann Vitodens 200-W System
Worcester Bosch Greenstar Si
| Best system boiler ranges | 9-18 kW CH Models? | 18-26 kW CH Models? | 27-40 kW CH Models? |
| --- | --- | --- | --- |
| Baxi 800 System | ✔ | ✔ | – |
| Ideal Logic Max System | ✔ | ✔ | ✔ |
| Vaillant ecoTEC Plus | ✔ | ✔ | ✔ |
| Viessmann Vitodens 100-W | ✔ | ✔ | ✔ |
| Worcester Bosch Greenstar 8000 Life | – | – | ✔ |
Get a complete overview of system boilers in What is a System Boiler? Pros, Cons and Costs.
What size regular boiler do I need?
The recommended central heating output of a regular boiler is the same as for system boilers.
| Number of Radiators | Recommended Regular Boiler Size |
| --- | --- |
| Up to 10 | 9-18 kW |
| 10-15 | 18-26 kW |
| 15-20 | 27-40 kW |
Best regular boilers
The following regular boiler models are highly recommended by professional heating engineers and homeowners available in a range of sizes to suit most sizes of home:
Baxi 400 Heat
Ideal Logic Heat
Vaillant ecoTEC plus Regular
Viessmann Vitodens 100-W Open Vent
Worcester Bosch Greenstar 8000 Life
| Best regular boiler ranges | 9-18 kW CH Models? | 18-26 kW CH Models? | 27-40 kW CH Models? |
| --- | --- | --- | --- |
| Baxi 400 Heat | ✔ | ✔ | ✔ |
| Ideal Logic Heat | ✔ | ✔ | ✔ |
| Vaillant ecoTEC Plus | ✔ | ✔ | ✔ |
| Viessmann Vitodens 100-W | ✔ | ✔ | ✔ |
| Worcester Bosch Greenstar 8000 Life | – | – | ✔ |
Compare the best boilers in our Boiler Comparison Tool.
What size hot water cylinder do I need?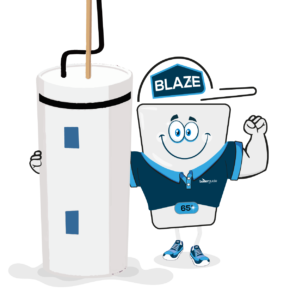 If you're planning to have a system or regular boiler installed, you'll be needing a hot water cylinder. Getting a cylinder of the right size is just as important as getting it right for your boiler.
While boiler sizing relates to the power of the unit, hot water cylinder size is how much water it's able to store. Capacity is usually measured in litres and the most suitable size for your home will depend on the size of your property.
Homes with lots of people living in them and with more bathrooms are naturally going to have a much higher demand for hot water than smaller properties.
As well as varying in capacity, hot water cylinders can be vented or unvented and be heated directly or indirectly. Vented cylinders take water directly from the mains so have to be installed alongside a regular (conventional) boiler. Unvented cylinders, on the other hand, receive water from a cold water tank in the loft which means they should be installed with a regular boiler.
Compare Vented vs Unvented Hot Water Cylinders.
Direct or Indirect?
Being direct or indirect refers to the water in your cylinder being heated by the boiler or an immersion heater. Immersion heaters are electric heaters that sit within the cylinder and can be powered by solar thermal panels. Which will help keep those energy bills down. If you want the boiler to heat the water in the cylinder then it's an indirect cylinder for you.
Have a look at the table below. This detail is used by heating professionals and you'll notice that direct cylinders need to be larger because of the room needed for the immersion heater.
| Bedrooms | Bathrooms | Indirect (litres) | Direct (litres) |
| --- | --- | --- | --- |
| 1 | 1 | 75/120 | 120/150 |
| 2 | 1 | 150 | 180 |
| 3 | 2 | 180 | 210 |
| 4 | 2 | 210/250 | 250/300 |
| 4+ | 3+ | 300+ | 300+ |
What about radiator sizing?
A complete central heating system replacement will also mean new radiators. And, it won't surprise you hear, it's important to get radiator sizing right too.
A radiator that's too small will fail to heat the room effectively. Meanwhile, if you go too large, then the room could overheat and your bills will begin to shoot up.
Take a look through our Radiator Sizing Guide for more information.
Boiler sizing and efficiency tips
There's no such thing as TOO much research when it comes to boiler sizing. Ok, it's not everyone's idea of a great night in, luckily for you we've put some extra tips together so save you some time and help you to get boiler sizing right.
Existing boiler size
A good place to start is finding out the size of your boiler in your home at the moment. But wait! – Don't assume that's it! You may need to still make a size change. Since you last replaced your boiler, your home's water demands may have changed. You could have had children, added an extra bathroom or you may be thinking of extending in the future.
If you find your home is regularly running out of hot water it could mean that your current boiler size isn't up to the task and you need to think bigger. However, if your current boiler is more than 8 years old then it may just be a case of inefficiency rather than a lack of capacity.
Mains flow rate
We know that regular boilers get their water supply from a cold water storage tank in the loft while combi and system boilers are fed directly from the mains. If you're replacing an older system with a combi or system boiler, the size you need will also be influenced by the flow rate/pressure of the water coming from the mains. It's important you choose a boiler big enough to heat the quantity of water passing through it.
To get an idea of your boilers flow rate you just need a bucket with a measurement scale. Run the cold water tap for 60 seconds and measure how much water you collect in litres. Boiler manufacturers will specify the maximum flow of water in litres/per minute so you'll be able to check to see if your new boiler is a good match. The more water you collect, the faster the flow from your mains supply and the harder your boiler is going to need to work. The harder it needs to work, the higher the output needs to be.
If you don't fancy getting your bucket out, you can call a professional installer who will be able to measure the flow rate and temperature of your mains water for you.
Boiler efficiency tips
Replacing your boiler should increase the energy efficiency of your home which hopefully, will see your energy bills reduce. We've got some extra tips to help your boiler work as efficiently as possible.
Insulation
A lack of insulation in your home will result in you losing lots of heat through the roof, walls, floors and windows. This just means your poor boiler is going to have to work harder to keep you nice and cosy. Working harder unfortunately means higher energy bills. To help your boiler out, consider investing in additional insulation or replacement windows.
Radiator size
Not all radiators are created equal as some have higher outputs, measured in British Thermal Units (BTUs), than others and will vary in size. The bigger the surface area of the radiator the quicker it will heat a room, so each radiator should be adequate for the size of room.
Smart controls
Many of us have a smartphone and smart television so why not get smart with your heating? Most boilers are now compatible and you'll be able to adjust the temperature of your home when on the move. Smart technologies are an effective way to keep an eye on your energy use. We've compared a couple of the best smart thermostats here
Annual boiler servicing
Yes, it's a pain but trust us on this one. Having your boiler serviced every year will keep it running to the best of its ability for much longer and should save you money in the long run. Catch any issues early on to do your best to avoid a boiler on the blink.
Get professional advice on boiler sizing
To get an accurate idea on the appropriate boiler sizing for your home, we highly recommend seeking the advice of a professional heating engineer.
Comparing multiple quotes will help you to find the most suitable boiler size for your home at the most competitive price. And we've made finding local heating engineers easier than ever.
All you have to do is complete our simple online form – which should only take a few moments – letting us know a little about the work you need carrying out. We'll then match your needs with up to 3 companies in your area who are qualified to carry out the work. Each of the companies will be in touch as quickly as possible to provide a free boiler installation quote.