Biomass Boilers: Prices and Running Costs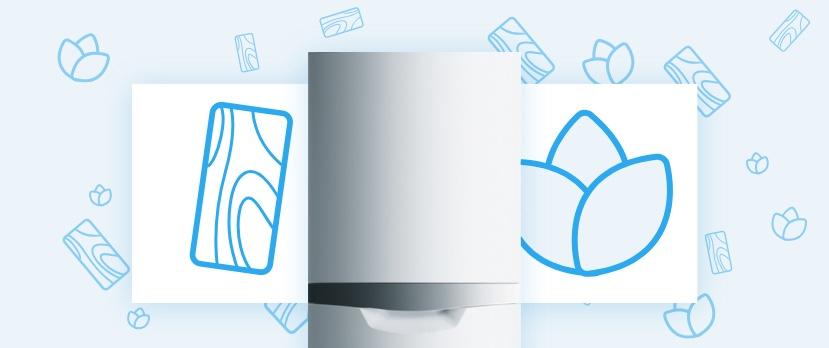 Biomass boiler costs are often higher than gas and oil boilers but in the long run you could save money. That's why it's always important to look at the running costs when considering biomass boiler prices.
How much does a biomass boiler cost?
On the face of it, the price of a biomass boiler can appear fairly significant – particularly in comparison to more conventional gas and oil boilers.
Biomass boiler costs can range from £4,000 to £10,000 for a manual-fed log boiler while automatically-fed pellet boilers may cost between £9,000 and £21,000.
Manual-fed biomass boilers are the more affordable option as they require you to load the fuel into the boiler yourself. On the other hand, automatically-fed biomass boilers save you from having to do this job as they boast a fuel delivery system.
Biomass boiler prices can vary so much because there are many variables involved. Firstly, as with any type of boiler, there are many types, manufacturers and models. Depending on the heating demands of your home, a biomass boiler by one manufacturer may be more suitable than another. And manufacturers all set their own unique pricing for their boiler ranges.
Then you'll need to consider whether any other parts of your central heating system need replacing. This could include new radiators, a hot water cylinder or new pipework. All of which will add to the costs.
To help cover the costs of installing a renewable heating system – including biomass boilers – the government has launched the Green Homes Grant. With a Green Homes Grant, you can receive up to £5,000 towards the installation of a biomass boiler. The scheme is available to eligible homeowners until March 2021.
Compare biomass boiler prices
One of the key factors that influences biomass boiler cost is the manufacturer and model. Leading biomass boiler manufacturers include Viesmann, Froling, Windhager and Grant.
| Biomass Boiler Manufacturer | Model | Potential Cost |
| --- | --- | --- |
| Viessmann | Vitoligno 300-C | £9,000 to £10,000 |
| Froling | T4 | £8,000 to £14,000 |
| Windhager | LogWIN Premium | £7,000 to £10,000 |
| Grant | Spira | £11,000 to £12,500 |
Find out more in our Complete Guide to Biomass Boilers.
How much does biomass boiler installation cost?
Biomass boiler installation costs can vary greatly but, on average, you're looking at a price of up to £10,000. There are several factors that will impact the final cost, including the rates charged by the installer, boiler manufacturer and model as well as whether it's a manual or automatically-fed system.
In addition to the installation of the boiler itself, having a new boiler fitted is a good idea to think about the rest of the central heating system. This could include new radiators, pipework or a hot water cylinder.
If you don't already have a hot water cylinder installed as part of your heating system then one will be needed. You won't have a hot water cylinder if you have a combi boiler. As part of fitting a hot water cylinder, if you don't already have one, then new pipework will be needed too.
A new central heating system as well as a boiler could increase installation costs to around £3,000 to £4,000. Find out How Much a New Central Heating System Costs.
As there are so many variables when it comes to biomass boiler installation costs, it's important to compare quotes. And that's where we can help.
At Boiler Guide, we have a network of boiler installers right across the UK. By simply completing our online form, you can get free quotes from up to 3 local installers. There's no-obligation to accept any of these quotes and by comparing them you can be confident that you're getting a competitive price.
How much it costs to run a biomass boilers?
When you compare biomass boiler prices to the average £2,000 for a gas boiler, it can feel daunting. However, when you look at the long term costs, the story changes.
Directly comparing the cost of gas, oil and electricity with biomass fuels can be tricky. This is because while gas, oil and electricity prices are based on price per kilowatt (p/kW), biomass fuel is sold based on its weight.
It's recommended to purchase biomass fuel in bulk in the form of either wood chips, logs or pellets.
| Biomass Fuel | Potential Price per Tonne |
| --- | --- |
| Wood chips | £100 |
| Wood logs | £99 |
| Wood pellets | £200 |
The biomass fuel prices in the table above are estimates and can vary greatly depending on your chosen supplier.
Using the price per tonne of each biomass fuel, we can work out the potential price per kilowatt-hour (p/kWh) based on how much heat a tonne of the fuel can produce. Generally speaking, biomass fuels provide the following amount of heat per tonne:
Chips: 3,500 kW
Pellets: 5,000 kW
Logs: 3,000 kW
Using the kW per tonne it's possible to work out the pence per kilowatt-hour (p/kWh). This makes it easier to compare biomass fuels with gas, oil and electricity.
| Fuel | Potential biomass boiler cost per kilowatt-hour (p/kWh) |
| --- | --- |
| Wood chips | 2.8 |
| Wood logs | 4.9 |
| Wood pellets | 4 |
| Gas | 4.8 |
| Oil | 6 |
| Electricity | 13.4 |
It's worth noting that gas and oil are subject to import price fluctuations which sees their pricing go up by around 10% each year. And as the supply runs ever drier, expect prices of gas and oil to continue heading up.
Below you can find out how much you might expect to pay to heat your home over the course of a year based on your demand for heating. Your exact usage can be found on your bill.
| Demand for Central Heating | Low (8,000 kWh per year) | Medium (12,500 kWh per year) | High (18,000 kWh per year) |
| --- | --- | --- | --- |
| Potential cost to heat home with wood pellets at £200 per tonne (5,000 kW per tonne) | £400 | £600 | £800 |
| Potential cost to heat home with wood logs at £99 per tonne (2,000 kW per tonne) | £396 | £693 | £891 |
| Potential cost to heat home with wood chips at £100 per tonne (3,500 kW per tonne) | £300 | £400 | £600 |
| Potential cost to heat home with gas (4.8p/kWh) | £384 | £600 | £864 |
| Potential cost to heat home with oil (6p/kWh) | £480 | £750 | £1,080 |
If you live near the countryside then you could potentially source wood logs yourself. This would bring your heating costs down to zero.
In terms of where to buy your biomass fuel, if you plan to apply for the Renewable Heat Incentive then the supplier must be on the Biomass Suppliers List (BSL). If you plan to collect your own biomass fuel then you will need to register yourself as a 'self supplier' on the BSL.
How efficient are biomass boilers?
Biomass boilers have a similar level of efficiency to modern condensing gas and oil boilers. This means they achieve efficiencies of over 90%. Plus, as they don't burn fossil fuels, you'll be cutting your carbon footprint too.
If we go back to the popular biomass boilers available on the market, we can see that they're all highly efficient.
| Biomass Boiler | Efficiency |
| --- | --- |
| Viessmann Vitoligno 300-C | Up to 95% |
| Froling T4 | Up to 95% |
| Windhager LogWIN Premium | Up to 92% |
| Grant Spira | Up to 97% |
As an added bonus, the ash left behind by the wood can actually be used as fertiliser in the garden. So in that sense, you could be using 100% of the fuel just in different ways.
Earning money with the Renewable Heat Incentive
As a reward for generating your own renewable heat you could receive payments through the Renewable Heat Incentive. The RHI is a government scheme designed to incentivise homeowners to turn to renewable heating.
RHI payments are made on a pence per kilowatt-hour (p/kWh) of heat generated basis and are made quarterly over a 7 year period.
The tariff depends on the heating system and is reevaluated by Ofgem each quarter. You will be paid the tariff at the time of a successful application.
| Renewable Heating System | RHI Tariff between 2 July 2020 and 30 September 2020 (p/kW) |
| --- | --- |
| Air source heat pump | 10.85 |
| Ground source heat pump | 21.16 |
| Solar thermal | 21.13 |
To work out how much you could receive through the Renewable Heat Incentive, you will need to know your annual demand for heat in kWh. You will be able to find this on your energy bill but the table below will give you an idea of your potential income through the scheme.
| Annual heating demand (kWh) | Quarterly RHI payments (estimated) | Annual RHI payments (estimated) | Total RHI payments after 7 years |
| --- | --- | --- | --- |
| 12,000 | £209.10 | £836.40 | £5,854.80 |
| 17,000 | £296.22 | £1,184.90 | £8,294.30 |
| 25,000 | £435.62 | £1,742.50 | £12,197.50 |
RHI payments for biomass boilers are capped at 25,000 kWh per year.
Note: The Renewable Heat Incentive is due to close in 2022 when it will be replaced by the Clean Homes Grant.
Get quotes for a biomass boiler
Having a biomass boiler installed is a big investment – particularly if your home isn't currently heated by one. So, we can help to make the process as straightforward as possible.
Our service gives you the ability to connect with as many as 3 biomass boiler installers in your area. Saving you from having to search for them yourself.
All you have to do is complete our simple online form to let us know a few details about the work involved. We'll then use that information to connect you with installers qualified to complete the job.
Each installer will be in touch to provide a free no-obligation quote for you to then consider and compare. By comparing multiple quotes you'll be giving yourself the greatest chance of securing the best deal possible for the installation of your new biomass boiler.
---
Interested in a biomass boiler?
---