Are you concerned about rising energy costs and the impact of CO2 emissions on the environment? These are common worries for many of us which understandably come to the fore when choosing a new boiler.
The team at Grant Boilers share your views and as a result are focused on designing and manufacturing super-efficient and reliable heating products for the UK market, at very competitive prices.
Grant Boilers are award winners and also hold a host of third party accreditations from trusted bodies such as the Energy Savings Trust, Clearskies, Benchmark and the Solar Trade Association. Their products have also previously achieved Which? Best Buy status too.
The company focus on green performance means they offer a range of exciting options including cylinders and thermal stores; energy management controls; wood pellet boilers; and oil-fired condensing boilers. They also offer regular and combi boilers too.
Grant boiler types: Combi – Regular
The range of Grant boilers are available in the following fuel types: Oil
---
---
---
---
Grant Combi Range Prices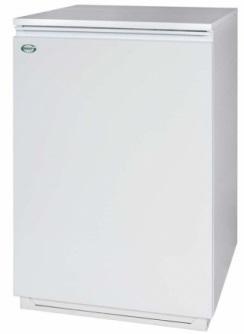 Energy efficiency is a top priority for Grant Boilers and their popular Vortex Pro combi boiler is no exception.
Winner of Which? Best Buy in 2008, this range is still proving a great choice in UK homes. Quick and simple to install as well as compact and unobtrusive, choosing the Grant Vortex combi makes sense for lots of reasons.
Combi boilers are one of the most popular choices for homeowners, not least because they deliver hot water for taps or radiators on demand.
The other big benefit is that there is no need for a bulky hot water tank or a large hot water cylinder to be installed either.
Many modern homes don't have a traditional 'airing cupboard' or sometimes even a loft – which means that a compact combi boiler really is the only effective choice in these cases.
Benefits of a Grant Combi boiler
Approved by the Energy Saving Trust
2-year boiler warranty and 5-year heat exchanger warranty
High energy efficiency rating
Available in a range of outputs
Ideal for smaller off-grid homes
How Much Does A Grant Combi boiler Cost?
When you're working to a specific budget for your new boiler, and you're keeping an eye on the ongoing running costs for heating your home in the colder months, it pays to take time to do the sums and work out the best deal for you.
When considering the cost of a new Grant combination or 'combi' boiler, take into account the purchase price, the installation cost (using a qualified and regulated heating engineer) and the overall running costs for fuel, servicing and maintenance.
Once you have the complete picture, it's much easier to manage. And you will hopefully be pleasantly surprised at how much more energy efficient and therefore cheaper to run a new boiler proves to be. Get quotes for a new Grant boiler.
Check out the complete range of Grant Oil Combi boilers prices…
---
---
Grant Regular Range & Prices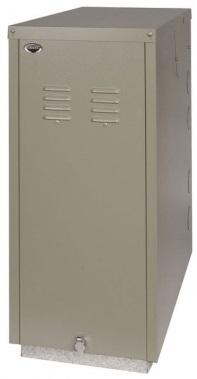 A regular boiler system comprises three things – the boiler itself, a hot water cylinder, and a cold water storage tank – which is the part that usually goes in the loft.
Regular boilers are common in older properties, although modern versions are now sleeker and more energy efficient.
So you might think you just want a simple, like-for-like replacement for your regular boiler, however there are still some decisions to be made about exactly what system would be best for your home.
Grant Boilers have various options in their regular range so one of the big considerations is where the boiler needs to go.
With a choice of floor standing for utility rooms, wall-mounted for kitchens and even an external boiler, there's plenty to think about.
You'll also need to take into account the size of your property and the number of radiators and bathrooms the boiler will be serving.
Grant's regular range offers a choice of options.
Benefits of a Grant Regular Boiler
Benefit from much greater energy efficiency by replacing an old boiler
You may be able to utilise existing pipework if you're simply replacing an older regular boiler
Varying output options to meet differ levels of demand
Standard warranty automatically included for extra peace of mind
Easy-to-use controls
Compare the Pricing of Grant Regular boilers
You'll probably already be aware that a new boiler is a significant outlay so it's important to take the time to shop around to ensure you get exactly the right system for your needs – and of course make sure you aren't paying over the odds.
A good tip is that it's always a good idea to get multiple quotes for your new boiler installation. Contacting three reputable heating engineers for a quote is good practice as individual rates can vary quite a lot. Get quotes for a new Grant boiler.
Review the complete range of Grant Oil Regular boilers prices…
---
---
Grant Boiler Warranty
Every boiler manufacturer offers a standard warranty with their boilers which last between 1-10 years. The warranty is your insurance policy and means if a fault develops the manufacturer will resolve it within a specified time frame. Some warranties include both parts and labour while others may only cover parts. The most important thing to remember is to get your boiler serviced by an OFTEC registered engineer every year as failing to do so is likely to invalidate your warranty. For more detail about this brand's warranty (including the small print) take a look at Grant Boiler Warranty.
Grant Boiler Repair Advice
Even the highest quality boiler can develop faults and problems as they age. Some are minor issues you may be able to handle yourself but most will need an OFTEC registered engineer to diagnose and repair the problem. To find out if there are any common problems associated with this manufacturer you can read our guide to Grant Boiler Repairs & Common Grant Boiler Problems.
---
---
Grant Error Codes
Error codes may appear on your boiler's display; it's your boiler's way of telling you that something is wrong. Each manufacturer uses a different coding system to help an engineer to diagnose a fault. In some cases it may be a simple issue such as low pressure which you can adjust yourself but more technical faults will certainly need a professional. We've put together a list of error codes for all Grant Boilers to help you understand what's wrong before you contact an engineer.
Grant in the Forum & Articles Section
---