Need a new boiler?
Get FREE no-obligation quotes now!
Get FREE no-obligation quotes now!
No delays! Get quotes today

Compare quotes & get the best prices

Gas Safe & OFTEC registered engineers
The smarter way to find approved boiler engineers
What
work do you require

?

Fuel type
Boiler type
Manufacturer
Grant VortexBlue Internal 26kW Combi Oil Boiler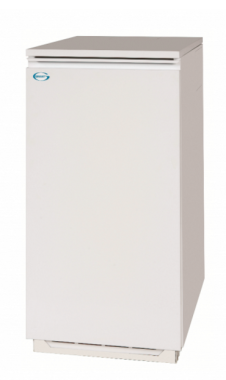 Typical Price (inc VAT)
£1,500
Typical installation Cost (inc VAT)*
£500 - £1,000
Total Cost
£2,000 - £2,500
| | |
| --- | --- |
| Make | Grant |
| Model | VortexBlue Internal 26kW Combi Oil Boiler |
| Is Condensing | Condensing |
| Efficiency Rating | 91.7% |
| Standard Warranty | 2 Years |
| Band Rating | A Rated |
| ERP Rating | A Heat, B Water |
| Central Heating Max. Output | 26kW |
| Flow Rate | 17 l/min |
| LPG Compatible | No |
| Mounting | Floor Standing |
| Typical Price (inc VAT) | £1,500 |
| Typical installation Cost (inc VAT)* | £500 - £1,000 |
| Total Cost | £2,000 - £2,500 |
Product Description
Manufactured by Grant, the Vortex Blue Internal 26kW Combi oil boiler is a water heater and a central heating boiler wrapped into one. This means that no hot water cylinder or feed tank is required, saving space in your property. And, because it's a floorstanding, internal boiler that is compact you will save space.
This highly reliable unit has an efficiency rating of 91.7% making the unit an A rated boiler. It has an output rating of 26kW this making the unit perfect for the small to medium sized homes with only one bathroom and not such a high demand for heating and hot water. It uses condensing technology and features an award winning Vortex heat exchanger. Other key features include the Riello Blue Flame burner, 24 litre expansion vessel, neon diagnostic indicators and factory fitted internal condensate trap which is able to be sited externally. It includes a factory fitted multi directional flue and is coated in high quality powder coated casing. Built in frost protection is included to help protect the unit in the cold winter months when it's needed most. Hot water performance is enhanced by the large heat exchanger and a low system pressure cutoff switch which protects the boiler in the unlikely event of a system water loss. This boiler also features very accurate electronic temperature controls which allow the boiler to operate in condensing mode on central heating whilst maintaining hot water production.
This boiler is also available in 21kW and 36kW and includes a 2 year warranty so you can be sure that you are getting a highly reliable unit.
Get quotes to supply and fit a new
* This is a guide price for a straightforward, like-for-like boiler replacement. Installation costs will vary dependent on work required.
Why not compare these similar boilers?
Boiler Model
kW
Efficiency
Warranty
Typical Price

Available

Grant Vortex Eco Utility 35kW Regular Oil Boiler
35kw
90.3%
2 years
£1,675
Grant Vortex Pro External 21kW Regular Oil Boiler
21kw
90.7%
2 years
£1,255
Grant VortexBlue Internal 21kW Combi Oil Boiler
21kw
90.8%
2 years
£2,330
Grant VortexBlue Internal 26kW Combi Oil Boiler
26kw
91.7%
2 years
£1,500
Grant VortexBlue Internal 36kW Combi Oil Boiler
36kw
94.5%
2 years
£2,500
Grant VortexBlue External 21kW Combi Oil Boiler
21kw
90.8%
2 years
£2,185
Grant VortexBlue External 26kW Combi Oil Boiler
26kw
91.7%
2 years
£2,325
Grant VortexBlue External 36kW Combi Oil Boiler
36kw
94.5%
2 years
£3,105
Grant Vortex Pro Internal Combi 21kW Oil Boiler
21kw
90.8%
2 years
£2,175
Grant Vortex Pro Internal Combi 26kW Oil Boiler
26kw
89.5%
2 years
£2,340
Grant Vortex Pro Internal Combi 36kW Oil Boiler
26kw
94.5%
2 years
£2,985
Grant Vortex Pro Combi XS Compact 26kW Oil Boiler
26kw
90%
2 years
£2,325
Grant Vortex Pro Combi External 21kW Oil Boiler
21kw
90.8%
2 years
£2,185
Grant Vortex Pro Combi External 26kW Oil Boiler
26kw
91.7%
2 years
£2,295
Grant Vortex Pro Combi External 36kW Oil Boiler
36kw
94.5%
2 years
£1,875
Grant VortexBlue Kitchen/Utility 21kW Regular Oil Boiler
21kw
90.8%
2 years
£2,155
Grant VortexBlue Kitchen/Utility 36kW Regular Oil Boiler
36kw
91.7%
2 years
£1,392
Grant VortexBlue External 21kW Regular Oil Boiler
21kw
90.8%
2 years
£2,225
Grant VortexBlue External 26kW Regular Oil Boiler
26kw
91.7%
2 years
£2,605
Grant VortexBlue External 36kW Regular Oil Boiler
36kw
94.5%
2 years
£1,285
Grant Vortex Eco Utility 21kW Regular Oil Boiler
21kw
92.7%
2 years
£1,595
Grant Vortex Eco Utility 26kW Regular Oil Boiler
26kw
91.7%
2 years
£1,595
Grant Vortex Eco External 21kW Regular Oil Boiler
21kw
92.7%
2 years
£1,225
Grant Vortex Eco External 26kW Regular Oil Boiler
26kw
91.7%
2 years
£1,695
Grant Vortex Eco External 35kW Regular Oil Boiler
35kw
92.4%
2 years
£1,770
Grant Vortex Pro Kitchen/Utility 21kW Regular Oil Boiler
21kw
90.8%
2 years
£1,350
Grant Vortex Pro Kitchen/Utility 36kW System Oil Boiler
36kw
91.7%
2 years
£1,520
Grant Vortex Pro Kitchen/Utility 58kW Regular Oil Boiler
58kw
94.5%
2 years
£2,055
Grant Vortex Pro Kitchen/Utility 70kW Regular Oil Boiler
70kw
91.6%
2 years
£2,200
Grant Vortex Pro External 26kW Regular Oil Boiler
26kw
91.20%
2 years
£2,300
Grant Vortex Pro External 36kW Regular Oil Boiler
36kw
94.5%
2 years
£2,285
Grant Vortex Pro External 46kW Regular Oil Boiler
46kw
90%
2 years
£2,355
Grant Vortex Pro External 58kW Regular Oil Boiler
58kw
91.9%
2 years
£2,045
Grant Vortex Pro External 70kW Regular Oil Boiler
70kw
91.6%
2 years
£2,135
Grant Vortex Eco Internal Wall Hung 21kW Regular Oil Boiler
21kw
90.1%
2 years
£1,660
Grant Vortex Eco External Wall Hung 16kW Regular Oil Boiler
16kw
90.5%
2 years
£2,035
Grant Vortex Eco External Wall Hung 21kW Regular Oil Boiler
21kw
90.1%
2 years
£1,695
Grant VortexBlue Kitchen/Utility 21kW System Oil Boiler
21kw
90.8%
2 years
£1,335
Grant VortexBlue Kitchen/Utility 26kW System Oil Boiler
26kw
91.7%
2 years
£2,145
Grant Vortex Pro Kitchen/Utility 36kW Regular Oil Boiler
36kw
94.5%
2 years
£2,035
Grant Vortex Eco Utility 21kW System Oil Boiler
21kw
92.7%
2 years
£1,310
Grant Vortex Eco Utility 26kW System Oil Boiler
26kw
91.7%
2 years
£1,763
Grant Vortex Eco Utility 35kW System Oil Boiler
35kw
92.4%
2 years
£1,875
Grant Vortex Eco Wall Hung 16kW System Oil Boiler
16kw
90.1%
2 years
£1,475
Grant Vortex Eco Wall Hung 21kW System Oil Boiler
21kw
90.5%
2 years
£2,015
Grant Vortex Eco External System Module 21kW Oil Boiler
21kw
90.3%
2 years
£1,685
Grant Vortex Eco External System Module 26kW Oil Boiler
26kw
90.3%
2 years
£1,785
Grant Vortex Eco External System Module 35kW Oil Boiler
35kw
90.8%
2 years
£1,995
Grant Vortex Pro Kitchen/Utility 26kW System Oil Boiler
26kw
91.7%
2 years
£1,595
Grant VortexBlue Kitchen/Utility 36kW System Oil Boiler
36kw
94.5%
2 years
£2,075
Grant Vortex Eco Wall Hung External 16kW System Oil Boiler
16kw
90.1%
2 years
£1,925
Grant Vortex Eco Wall Hung External 21kW System Oil Boiler
21kw
90.5%
2 years
£2,045
Grant VortexBlue Kitchen/Utility 26kW Regular Oil Boiler
26kw
91.71%
2 years
£1,500
Grant Vortex Pro Kitchen/Utility 46kW System Oil Boiler
46kw
90%
2 years
£2,055
Grant Vortex Boiler House 21kW Regular Oil Boiler
21kw
90.7%
5 years
£1,365
Grant Vortex Boiler House 26kW Regular Oil Boiler
26kw
90.7%
5 years
£1,855
Grant Vortex Boiler House 35kW Regular Oil Boiler
35kw
94.6%
5 years
£2,045
Grant Vortex Boiler House 46kW Regular Oil Boiler
46kw
90%
5 years
£1,845
Grant Vortex Boiler House 58kW Regular Oil Boiler
58kw
91.9%
5 years
£1,775
Grant Vortex Boiler House 70kW Regular Oil Boiler
70kw
91.6%
5 years
£2,085
Grant Vortex Pro Kitchen/Utility 26kW Regular Oil Boiler
26kw
91.7%
2 years
£1,675
Grant Vortex Pro Kitchen/Utility 46kW Regular Oil Boiler
46kw
90%
2 years
£2,085
Grant Vortex Eco Internal Wall Hung 16kW Regular Oil Boiler
16kw
90.1%
2 years
£1,535

Show

Discontinued
Grant Vortex Pro Boiler House 26kW Regular Oil Boiler
36kw
94.6%
2 years
£1,525
Grant Vortex Pro Boiler House 46kW Regular Oil Boiler
46kw
90.6%
2 years
£1,740
Grant Vortex Pro Boiler House 58kW Regular Oil Boiler
58kw
91.9%
2 years
£2,000
Grant Vortex Pro Boiler House 70kW Regular Oil Boiler
70kw
96.2%
2 years
£2,125