Installing a Boiler in a Bedroom: Is it a Good Idea?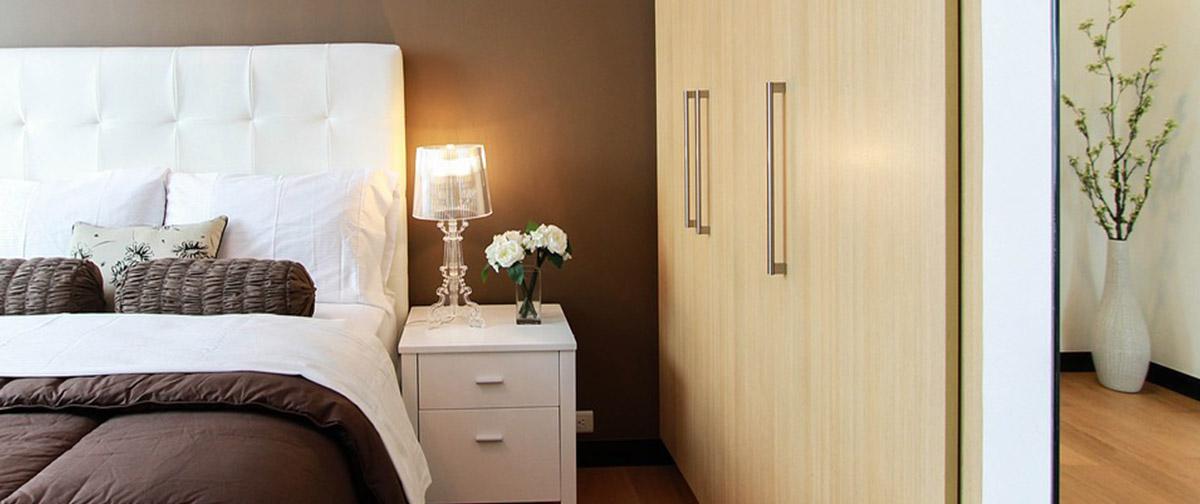 More often than not, boilers are installed into kitchens or utility rooms but that doesn't mean they can't be installed in other rooms around the home.
Many boilers are compact so they can be tucked away into cupboards or wardrobes which means that you could consider having it installed in a bedroom. This is ideal if you live in a smaller home that doesn't have a utility room or has a small kitchen.
While it has its advantages, there are naturally going to be some concerns about having a boiler installed in the room you sleep in. So, in this article we're going to find out just how safe it is and whether it's a good idea to have a boiler in your bedroom.
---
---
Is sleeping in the same room as a boiler safe?
Sleeping in the same room as a boiler might not sound particularly safe but the truth is that boilers are more efficient, reliable and safe than ever.
When having the boiler installed, you'll just need to ensure that the boiler is room sealed, which means that the appliance takes air from outside and any waste fumes are sent back outdoors rather than into the room. This makes it perfectly safe for someone to sleep in the same room. The vast majority of new boilers are room sealed but it's always a good idea to double check before commiting.
Under the Gas Safety Regulations 1998 a room being used to sleep in can't have a gas boiler over 14kw unless it is room sealed. Make sure you check the output of the boiler before installing.
If you're unsure about the safety of the room then you should get in touch with a Gas Safe engineer who will be able to carry out a full assessment of the bedroom. By using Boiler Guide you can get free quotes from up to 3 trusted engineers in your area.
What are the considerations?
When considering a boiler installation in a bedroom, the first thought for many homeowners is often safety and, secondly, whether the person in that room will be able to get any sleep with the noise of the boiler.
Noise
Boilers have really developed over the years to be much quieter than they used to be but this doesn't mean that they're silent. All boilers will have some noise, such as the flame igniting, so if the slightest noise tends to keep you up at night then it's probably not a good idea to have a boiler in your bedroom. If you can sleep through anything, then you'll be sound asleep dreaming of the extra space you have around the home.
If the boiler gradually gets louder and starts making clunking or gurgling noises then there's more likely to be an issue rather than the boiler itself just being loud. We've put a guide together so that you can identify the noise your boiler is making and get it sorted.
Space
Many boilers are compact in size, so you'll be able to have it installed out of sight in a wardrobe. This does mean that you'll have to sacrifice some bedroom space for the boiler so only consider it if you can.
Carbon monoxide
Carbon monoxide is a highly poisonous gas that is produced as a result of faulty or unsafe gas appliances. Faulty boilers can leak carbon monoxide into the room which can be fatal when breathed in and is the cause of around 50 deaths each year across the UK. While it is hazardous, there are steps that can be taken to prevent a leak or detect one early.
How to avoid carbon monoxide poisoning
A regular service of a boiler, preferably annually, is essential wherever the boiler is in your house but becomes even more vital when it's in the same room you sleep in. These services should always be carried out by a Gas Safe registered engineer as they'll be able to resolve any issues before they become hazardous.
You should also have a carbon monoxide alarm fitted in the same room as the boiler as it will be able to detect any leaks. They're available for around £20 to £30 and will need to be tested regularly.
---
---
Other rooms suitable for a boiler
If having a boiler in your bedroom doesn't sound like the right option for you then there are alternatives.
Loft
Finding a place to have a boiler installed that keeps the appliance completely out of sight is the main aim of many homeowners. So, where better than up in the loft? It's not a simple case of installing the boiler at the top of the house though, as there are some regulations that have to be adhered to:
Heating engineers require easy access when carrying out a service so enough flooring needs to be laid to make a safe walkway
A ladder for access with a guard rail for safety
Good lighting in the loft
Electric, gas and water isolation points
Find out more rooms suitable for a boiler installation in How Much Does Moving a Boiler Cost?
Should I install a boiler in my bedroom?
Sleeping in the same room as a room sealed boiler is perfectly safe and if you have some wardrobe space to spare then you can hide the boiler and benefit from valuable room around the home. There are a few precautions you'll have to take such as installing a carbon monoxide detector and having the boiler serviced annually but these are necessary with a boiler in any room of the house.
---
---