Boiler Repair Advice
There's never a good time to need a boiler repair. Whether it's a one off boiler repair or emergency boiler repair, this guide takes you through possible faults and potential repair costs. And with an annual boiler service you can greatly minimise the chance of needing a boiler repair.
Have you been asking the internet for 'boiler repair near me?' Then you've clicked on the right page. Our team at Boiler Guide can connect you with up to 3 local heating engineers who can provide you with boiler repair quotes.
You can then easily compare these quotes and choose the best deal. This means you can feel confident that you're not overspending.
Click the button below to get your free quotes and have your boiler repaired as soon as possible.
Get your best deal
Quickly compare 3 FREE quotes
Quotes from locals engineers
Get quotes today, installed tomorrow
Finance options available
Save up to £500 on installation
0330 808 0405
1,8 million quotes provided in 10 years
Emergency boiler repair
Not all boiler faults are considered an emergency. If your boiler repair falls into any of the following categories then it's considered an emergency boiler repair:
No heating or hot water in winter
If there are children or vulnerable people living in the property
A gas leak
Fortunately, many heating engineers are able to respond to emergency boiler repairs within 24 hours.
NEVER attempt to carry out an emergency boiler repair yourself – ALWAYS contact a professional heating engineer.
A gas leak is one of the most serious boiler problems as it can lead to serious health issues for anyone in the property. Natural gas – which is used as fuel by gas boilers – has a smell added to it to help you detect a leak. Carbon monoxide is a lethal gas produced when an issue is preventing the boiler from burning the fuel to completion. Unlike natural gas, carbon monoxide doesn't have a smell added to it and is also colourless. For this reason, a carbon monoxide alarm must be installed close to your boiler to detect a leak.

In the event of any suspected gas leak, strictly follow these steps:
Open all windows and doors
Do not press switches or light any flames
Evacuate the property
Call the Gas Emergency Service on 0800 111 999
It's also to be aware of the symptoms of carbon monoxide poisoning. There are 6 key signs to look out for:
Headaches
Dizziness
Breathlessness
Nausea
Collapsing
Unconsciousness
One off boiler repair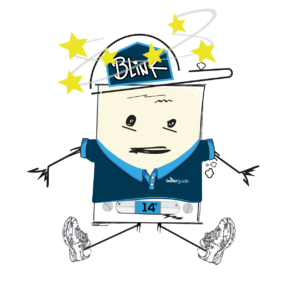 If your boiler develops a fault but it's not classed as an emergency you will need what's known as a one off boiler repair.
The cost of one off boiler repairs can vary considerably. It could be based on the time the engineer takes to repair your broken boiler. In this case an engineer will usually estimate the time that will be needed and the cost of the job, but this could increase if unexpected complications arise.
Alternatively, many engineers offer a fixed price boiler repair. This is also known as fixed fee boiler repair and means the price you're quoted won't change, even if the job takes longer than initially planned. Parts and labour should be included in this price so there are no surprises down the road.
Whether you need an emergency repair or a one-off boiler repair, an experienced heating engineer can help you.
However, finding a reliable heating engineer at short notice can be tricky. But don't worry – our team at Boiler Guide has got you covered.
We have an extensive network of accredited heating engineers across the UK. By clicking the button below, we'll send you up to 3 free repair quotes from heating engineers available in your area. This way, you can easily find qualified heating engineers and also select the one who offers the best price.
Click the button below to get your free repair quotes now.
Get your best deal
Quickly compare 3 FREE quotes
Quotes from locals engineers
Get quotes today, installed tomorrow
Finance options available
Save up to £500 on installation
0330 808 0405
1,8 million quotes provided in 10 years
Common boiler repairs
Some boiler repairs are much more common than others. And a couple of them are safe enough for you to resolve yourself. However, this only includes repairs such as increasing boiler pressure and bleeding radiators. A heating engineer should always be hired to carry out more serious repairs.
No heating or hot water
Being left without heating and hot water, especially during the winter, is the last thing you want to be dealing with. Unfortunately, there's no single issue that can lead to your property being left without heating or hot water, it could be one of many. And these include:
Power to the boiler being off
Make sure that gas is being supplied to your property or that the oil storage tank isn't empty
The thermostat is working and try setting a central heating temperature that is above current room temperature
If there's been a period of freezing cold weather, the condensate pipe may have frozen
The boiler pressure is too low
In addition to the above, if you have an older boiler that has a pilot light, it may have gone out. The pilot light is a small flame burning constantly which has the job of lighting a larger flame when there's a need for central heating or hot water. Without a pilot light, your property will be left without heating and hot water.
Boiler leaking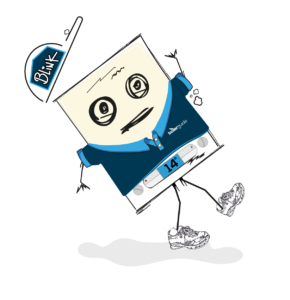 A leak from the boiler or central heating system, no matter how small, is a serious problem. And if you spot a leak, you should turn off your water supply as well as your boiler to prevent it from getting worse.
It's most common for a boiler leak to be caused by a broken component. And as a result, a boiler leak should only ever be repaired by a Gas Safe registered engineer. The guilty parts are most likely to be a pressure valve or pump seal, either of which may have worn out and need replacing. Should you find water coming from a pipe, this is probably caused by corrosion or poor installation.
Another cause of a boiler leak is high boiler pressure. So, if you've recently increased the boiler pressure, check that it isn't higher than the instructions set by the manufacturer.
Hot water but no heating
Before getting too concerned about the central heating not coming on, double check your thermostat. It could simply be that the settings need a slight adjustment. Additionally, it's also worth taking a look at the boiler pressure as a drop in pressure will lead to a failure of the central heating system – more on this later.
If the thermostat and boiler pressure are as they should be then it's time to contact a heating engineer. It's likely that a part within the boiler has broken or failed. In the case that you have domestic hot water but no heating, the guilty part could well be a broken diaphragm, faulty airlock or the motorised valve failing.
Combi boilers are the most likely boiler type to run into the issue of hot water but no heating as they provide domestic hot water on demand. This is unlike system and regular boilers which store hot water in a cylinder.
Depending on whether you want domestic hot water or central heating at a given time, combi boilers have a diverter valve which directs hot water to either the hot water outlets or central heating system. If the diverter valve gets stuck then you could be left with hot water but no heating.
To get your boiler doing its job of providing both central heating and hot water then you should consult a Gas Safe registered engineer. And you can get a free quote for boiler repair from a heating engineer in your area by completing our simple online form.
Cold radiators
Cold patches on radiators are a common problem that often have a simple solution. When you turn the central heating on, hot water is circulated around the radiators. However, a buildup of air in the system can act as a blockage, preventing the hot water from heating the whole radiator. This will lead to cold patches on radiators.
To get the water flowing through the entire radiator again, the air needs to be freed from the system. Releasing air from radiators is known as bleeding and you can find out how to do this in How to Bleed a Radiator.
Low boiler pressure
Without sufficient pressure, a boiler will fail to operate. And this will leave you without central heating and hot water. Boiler pressure will naturally drop over a long period of time of time but a sudden drop could be the sign of a water leak. Should you notice water leaking from your boiler or heating system, shut off the boiler as well as the water supply and contact a heating engineer.
Boilers have a pressure gauge on the front of the unit which is where you can check the boiler pressure. If the dial is anywhere below 1bar then low boiler pressure is the cause of the problem. To find out the right pressure for your boiler, you should take a look at the manufacturer's instructions. Having said this, boiler pressure should typically sit at around 1.5bar.
Low boiler pressure is one of the few boiler repairs you can actually do yourself – find out how to increase boiler pressure. However, if you're the slightest bit unsure, don't hesitate to contact a professional heating engineer.
The above is only a selection of common boiler repairs so if you haven't got to the cause of the problem yet then take a look at the Top 10 Most Common Boiler Problems.
Boiler repair cost
Boiler repair costs typically range from between £100 and £500 but this will vary depending on the problem and rates set by the heating engineer.
Below are some of the most common boiler repairs alongside the potential cost.
| Necessary Boiler Repair | Potential Cost |
| --- | --- |
| Pump | £100 - £300 |
| Diverter valve | £150 - £350 |
| Fan | £100 - £200 |
| Flue | £150 |
| Heat exchanger | £300 - £500+ |
| Motorised valve | £300 |
| Printed circuit board (PCB) | £150 - £500+ |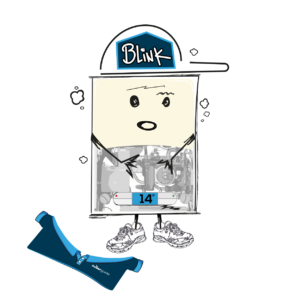 Nobody wants to deal with an unexpected boiler repair. And the best thing you can do to avoid boiler problems is to arrange an annual boiler service.
During a boiler service, a Gas Safe registered heating engineer will look over the boiler inside and out. This inspection will bring to light any potential problems before they have a chance to develop into faults. So by arranging an annual boiler service you can be more confident that your boiler is running safely and efficiently with minimal chance of a fault.
If a boiler repair is needed then to find the most competitive price, we highly recommend comparing quotes. By comparing multiple quotes and not accepting the first quote you hear, you'll know that you aren't being overcharged. This will also give you the opportunity to meet several heating engineers and hire the most suitable for the boiler repair.
We have a network of heating engineers across the UK ready to quote on your boiler repair. To connect with engineers local to you, simply complete our online form letting us know about the work you need carried out. You'll get free boiler repair quotes from engineers in your area for you to compare, and there's no obligation to accept them.
Simply click the button below to get your free repair quotes and choose the best offer.
Get your best deal
Quickly compare 3 FREE quotes
Quotes from locals engineers
Get quotes today, installed tomorrow
Finance options available
Save up to £500 on installation
0330 808 0405
1,8 million quotes provided in 10 years
Repairs covered by boiler warranty
A boiler warranty will see that you're covered by the manufacturer if there's a fault with the unit for a certain period of time after installation. Typical boiler warranty length is somewhere between 1 and 10 years with longer warranties showing that the manufacturer has more faith in that boiler.
If your boiler is still covered by a warranty, then the manufacturer may carry out the repair free of charge.
When it comes to boiler warranties, it's worth remembering that each manufacturer has their own set of terms and conditions. This means that some boiler warranties will only cover the parts while others will cover the cost of labour.
To keep the warranty intact your boiler must be serviced annually by a fully-qualified heating engineer. Failing to do so will result in your boiler warranty coming to an end early.
If your boiler warranty has come to an end then you may want to consider boiler insurance.
Boiler cover and servicing plans
Boiler cover is a great option if your manufacturer warranty has come to an end. For a monthly or annual fee, you'll be covered should you need a boiler repair. This will give you great peace of mind if you're left without heating or hot water.
In terms of cost, boiler cover prices will vary based on what's covered by the policy. Typically, you'll be covered if there's a fault with the boiler. However, in addition to that you could also add boiler servicing, central heating repairs, electrical wiring, plumbing and drainage repairs and even pest control. The more covered by the policy, the more it's likely to cost.
Three main types of boiler cover
Boiler-only cover: This protects the boiler unit itself and its heating controls, but nothing else.
Boiler and central heating cover: Covers the boiler, its controls, plumbing and radiators.
Home emergency cover: Will not only protect your heating system but also any other plumbing, electricity, gas, damaged windows / doors / roof / locks and even pest infestation.
Boiler cover small print
As with any kind of policy, it's worth checking the small print. And in terms of boiler cover, you'll want to look out for the following clauses:
A limit on the time a heating engineer can spend repairing the boiler
Whether there's a maximum number of claims you can make each year
Length of the initial 'no claims' period from when the boiler cover begins (typically up to 30 days)
Age at which your boiler will cease to be covered as well as what will happen in the event of the unit being beyond economical repair
If your boiler was installed less than 12 months ago then it should still be covered by the manufacturer warranty. As long as you are keeping to the terms and conditions which will state that the boiler must be serviced annually. The warranty period could potentially stretch out as long as 10 years or even 12 years in some cases.
The importance of an annual boiler service can't be understated. They ensure efficiency, safety and reliability while also being an essential part of keeping your warranty valid. With costs in the region of £60 – £120 you may want to spread the payment out over the year and that's where boiler servicing plans come in. Through a boiler servicing plan you could potentially pay as little as £5 per month.
Is the boiler covered by your home insurance?
Before taking out any form of boiler cover or boiler insurance, it's worth checking if it's covered under your home insurance. If it isn't then it could be added for an additional cost.
If you have insurance which covers boiler breakdowns and repairs you should contact your insurer. They will usually organise a qualified and trusted engineer to carry out the repairs. Most insurers have a 24 hour hotline for emergency boiler repair, so do not be afraid to contact them right away if you are worried about your boiler.
Sometimes an insurer will ask you to find a local engineer to repair your boiler and will then reimburse you based on your receipts. Of course, if you do not have insurance you will need to find a reliable engineer and pay for the repairs yourself.
Should you repair or replace your boiler?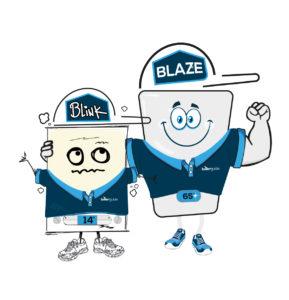 If you've found that you're calling out a heating engineer on a regular basis then those repair bills will begin to add up. There will come a point where it makes more financial sense to replace your boiler rather than have it repaired.
The average lifespan of a boiler is 10-15 years and it is generally recommended that any boiler over 15-years-old is replaced. However, this doesn't mean that you should wait until 15 years have passed. Instead, it could be worth considering a boiler replacement after 8 years, especially if it needs repairing on a regular basis. After all, you don't want to be left needing a boiler replacement out of the blue as the result of a complete boiler breakdown.
By replacing an old boiler, you will be increasing the efficiency of your property. Over time, boilers become less efficient – adding to your energy bills.
Old boilers can drop to efficiencies as low as 60% which means that for every £1 spent heating your home 40p is wasted. New condensing boilers generally reach a minimum efficiency of over 90% so far less fuel, helping to reduce your energy bills.
According to the Energy Saving Trust a household could save up to £840* by swapping an old G-rated boiler for a new A-rated model with controls.
There are also environmental benefits too as you could reduce your home's carbon footprint by as much as 1,200kg of CO2 a year.
So if your current boiler isn't as reliable as it once was or simply doesn't get the job done anymore a boiler replacement is the best solution. For more information, take a look at our guide to UK boiler replacement.
Who can legally repair a boiler?
It's a legal requirement for boiler repairs to be carried out by a trained professional. The qualification of the engineer you hire to repair your boiler will depend on the fuel used by your boiler.
Gas boilers should always be repaired by a Gas Safe registered engineer.
Get quotes for boiler repair near me
Should you be in a position where you need to find a local heating engineer then it couldn't be easier. Our network of heating engineers spans the UK and to connect with those in your local area all you have to do is to complete a simple online form.
You'll get a free boiler repair quote from a heating engineer for you to then compare and be confident you're getting the most competitive price.
When comparing boiler repair quotes, there are several important factors to consider:
Qualifications
All engineers must be Gas Safe registered to work on a gas boiler. We check the accreditation of our network of heating engineers on a daily basis to ensure they hold correct and up-to-date qualifications.
Experience
If you can do some research into the credentials and experience of the engineers providing your quotes. It's often really helpful to get a recommendation from a friend. Alternatively, you can contact a national company.
Check reviews
Find reviews and customer recommendations on the heating engineer or company to identify any potentially unreliable traders.
Quotes
Even if you are insured, some insurance companies will put a limit on the amount you can claim on your policy, or raise your premium, so it is wise not to go for the more expensive just because you are insured.
Attempting to fix your own boiler without the correct qualifications is extremely dangerous. Always make sure you hire a Gas Safe registered engineer to undertake any boiler repair, even in an emergency.
If you need to get in touch with a qualified heating engineer quickly, click the button below. You'll receive up to 3 free quotes, which you can then compare and ensure you get the best price.
Click the button below to connect with heating engineers in your area to ensure your boiler is working safely and efficiently.
Get your best deal
Quickly compare 3 FREE quotes
Quotes from locals engineers
Get quotes today, installed tomorrow
Finance options available
Save up to £500 on installation
0330 808 0405
1,8 million quotes provided in 10 years
Reference
Data Source: Energy Saving Trust, Heating Your Home: Boilers (2022)
*Based on replacing an old gas boiler with a condensing A-rated boiler with thermostatic radiator valves, programmer and room thermostat in a detached home. Figures are based on fuel prices as of October 2022.