Honeywell Evohome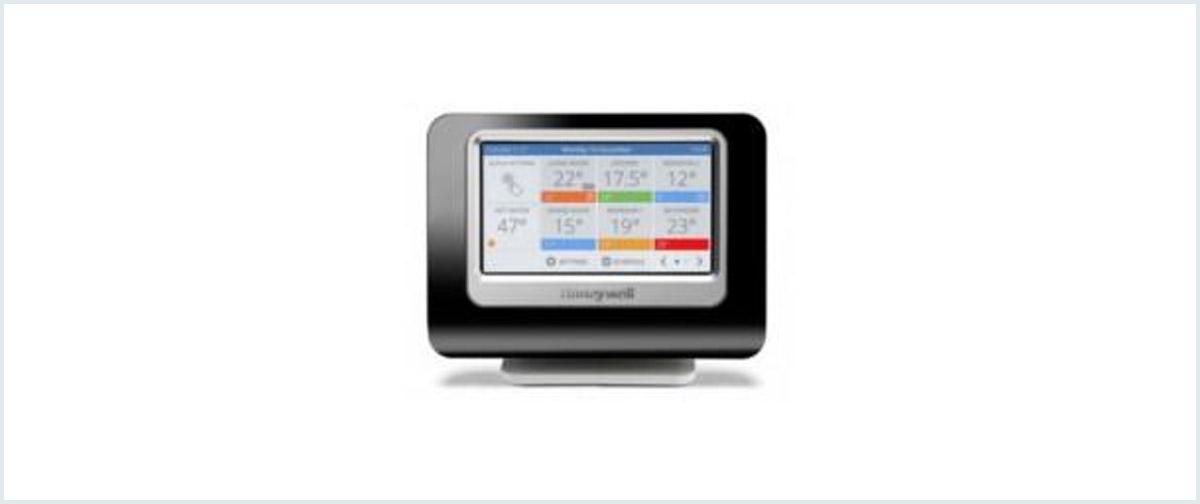 The Honeywell Evohome is a comprehensive smart heating solution which the manufacturer claims can reduce your energy bills by as much as 40% each year. 
Honeywell claims that Evohome is the most advanced, most comprehensive solution to smarter home heating currently available on the market. And it's easy to see why.
---
Buy Your Smart Thermostat Today!
---
What is the Evohome Smart Thermostat?
More advanced than smart thermostats like Nest and Tado, albeit without their smart learning technology, Evohome provides complete control of your heating system, hour-by-hour, day-by-day, room-by-room.
Evohome thermostats give homeowners the potential to save the most money on their heating bills long term. Each individual zone is manually controlled via a dedicated touchscreen panel, or alternatively with your smartphone, which wirelessly connects to your home's broadband router. The boiler and radiators are controlled through a smartphone app or central console.  However, it doesn't offer the same level of remote access compared to Hive or Nest.
Evohome is a considerably more comprehensive and expensive bit of kit in comparison to similar smart thermostat technology. It needs to be programmed manually and can be rather difficult to set up, so you're probably better off paying for a professional heating engineer to carry out the installation – adding to the cost but will help you get the most out of your new thermostat.
According to Honeywell, the best energy savings can be achieved by efficiently managing the temperature of individual zones, or rooms. Having modular control over the temperature of individual zones is what sets Evohome apart from other smart heating systems like the popular Nest and Tado.
| Feature | Honeywell Evohome |
| --- | --- |
| Number of zones | 1 – 12 |
| Geofencing | No |
| Display | Colour |
| User interface | Touchscreen |
| Voice control | Google Home |
| Scheduling | 7 days using Total Connect app and Evohome controller |
| Installation | Wall-mounted or table top stand |
| Dimensions (HxWxD) | 101mm x 139mm x 21mm |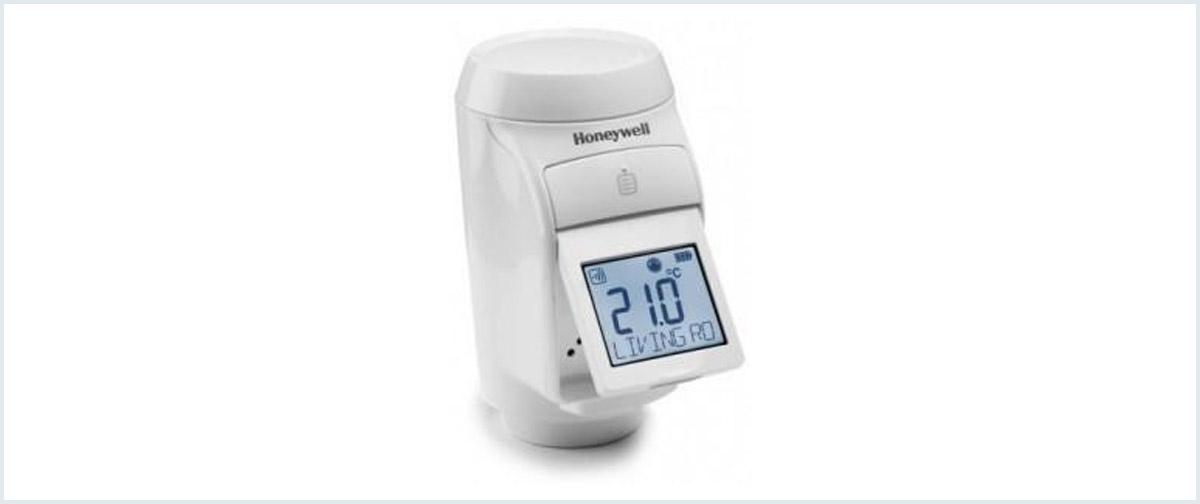 How the Evohome Smart Thermostat works
Unlike other smart thermostats, Evohome doesn't embrace the sensor system. Instead the Evohome goes for the traditional approach of maintaining a constant set temperature. According to Honeywell, a sensor system that is continually dropping the temperature and reheating a room is a less efficient and more expensive way to heat your home.
Although Evohome doesn't have the ability to learn your energy habits (think Nest and Tado), what you get is actually a far more comprehensive and advanced system. Zone heating offers maximum level of control and efficiency; the Honeywell Evohome gives you exactly that.
The sensors, or TRVs, replace the existing temperature control on your radiators. They display the temperature and battery life, which is a rather handy feature. Each radiator individually communicates with the central control unit, enabling you to have different temperatures in different rooms.
If you want to, you can also manually adjust the temperature of the radiator to which they are connected. Obviously, if your central heating is of a certain age, and doesn't have temperature controlling valves already installed, you'll need to upgrade if you want to install the Honeywell Evohome. So that could be an extra cost you might not have been anticipating.
Benefits of the Honeywell Evohome
From reducing your energy bills to getting complete control of your heating system, there are many benefits with the Honeywell Evohome:
Cut heating bills by up to 40% annually
Complete control over your heating and hot water
Control the temperature in up to 12 zones around the home
Has the potential to save maximum amount of cash if used correctly
Manually control individual zones/rooms
You can have different temperatures in different rooms
Zone heating is the most efficient method according to experts Honeywell
Evohome should pay for itself in 2.5 years, says Honeywell
Control the heating with your voice thanks to Google Home and Amazon Alexa compatibility
How much does the Honeywell Evohome cost?
Comprising of a smart thermostat control unit, thermostatic radiator valves (TRVs) and a Remote Access Gateway – which connects to your router and communicates wirelessly with the controller – the Evohome starter pack (including a single radiator zone kit) will set you back £229.
Extra sensors for additional zones/rooms will cost around £50-60 each; so the more zones you want to control the more costly it becomes. Then there's the optional hot water controller, which costs around £90. You'll also need to factor in installation costs too, which can typically set you back around £100.
Honeywell have now released the Honeywell Lyric T6 and T6R smart thermostats.
---
Buy Your Smart Thermostat Today!
---