What is the Clean Heat Grant?
Please Note: This grant is being replaced by the Boiler Upgrade Scheme, which will open on 23rd May 2022.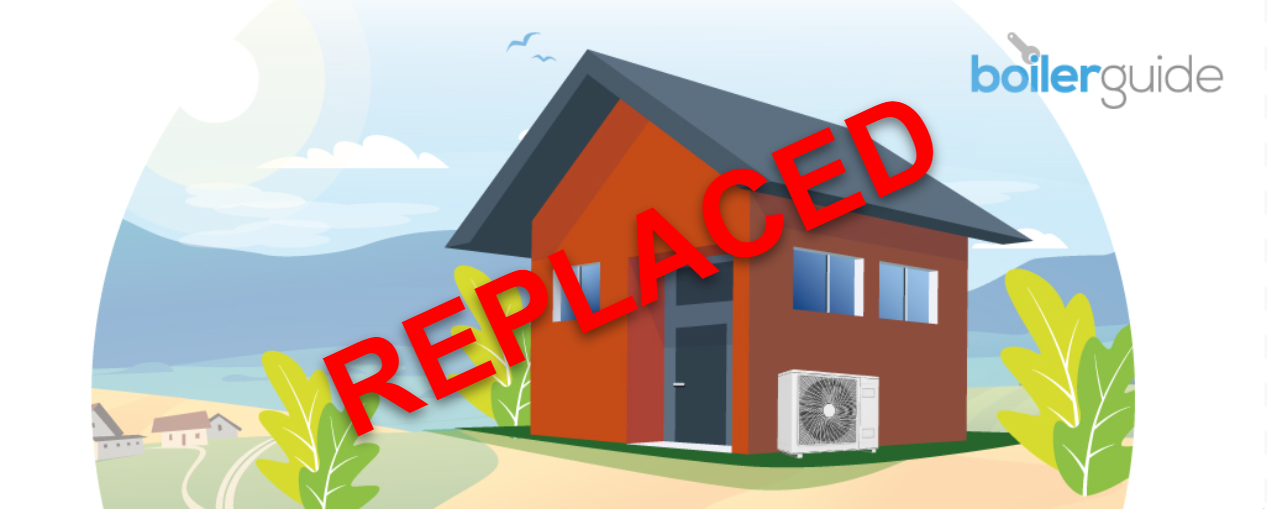 With a Clean Heat Grant, you could get £7,000 to put towards the cost of fitting a renewable heating system – like a heat pump.
There's a big push to slash carbon emissions from home heating. To do that, homes need to move away from fossil fuels, such as natural gas and oil. Renewable heating systems are one alternative but they can be on the pricey side. So the Clean Heat Grant has been designed to help with those upfront costs.
The scheme is set to launch from April 2022. Taking the place of the Renewable Heat Incentive, which is due to end in March 2022.
Clean Heat Grant explained
With a Clean Heat Grant, you could get a voucher worth up to £7,000 to put towards the costs of fitting a renewable heating system.
Eligible systems include:
Once your application has been approved, you'll have 3 months to redeem your voucher. For bigger jobs, like installing ground source or water source heat pumps, vouchers will be valid for 6 months.
Who can apply?
Anyone planning to install a heat pump (or biomass boiler) can apply – unless you live in a new-build. But you'll need to meet the government's eligibility criteria:
You can't apply if you live in a new-build. The Clean Heat Grant is designed to help fund the installation of renewables in homes where it's complicated to do so. This isn't considered the case for new-build homes.
You'll need an EPC. An Energy Performance Certificate shows the efficiency of your home. Properties are rated from A (the best) down to G. For your application to be successful, your property's EPC must be no more than 10 years ago. Otherwise, you'll need a new one.
Your property's loft and cavity wall insulation must be up to scratch. If this is the case, it will be noted on the EPC and will need to be sorted before you become eligible. If you live in a listed building or conservation area then you may be exempt from needing this insulation.
You will need a quote from an MCS certified installer. Once you have a quote, you can apply for a grant. Your installer will then redeem the voucher when the time comes to get to work. We can help you get quotes from certified installers.
These terms aren't yet set in stone and may change before the scheme launches in April 2022. Keep up-to-date at gov.uk.
Aims of the Clean Heat Grant
The main aim of the Clean Heat Grant is to move the nation towards a low-carbon future. But it will also help to:
Make heat pumps more affordable for homeowners
Reduce carbon emissions from home heating
Help the UK get closer to its 2050 net-zero targets
Get us closer to fitting 600,000 heat pumps a year by 2028
What happened to the Renewable Heat Incentive?
All government incentives must come to an end. And time is up for the domestic Renewable Heat Incentive (RHI). It was launched in April 2014 and since then thousands of homeowners have earned payments for heating their homes with renewable energy.
But over the years, the tariffs have dropped for all technologies (except air source heat pumps), making it less attractive.
| Renewable heating system | 2014 tariff (9 April 2014 – 31 March 2015) | 2021 tariff (1 April 2021 – present) |
| --- | --- | --- |
| Air source heat pump | 8.52 | 10.92 |
| Ground source heat pump | 21.91 | 21.29 |
| Biomass boiler | 14.22 | 7.01 |
| Solar thermal | 22.38 | 21.49 |
Will I still get my RHI payments?
If you're already receiving payments through the RHI then you don't need to worry about the scheme coming to an end. Your payments will keep coming through as normal until the end of your contract (a total of 7 years).
How does the Clean Heat Grant differ from the RHI?
The Clean Heat Grant helps to cover the initial costs of installing a heat pump (or biomass boiler). RHI payments, on the other hand, are made after a renewable heating system has been fitted. So you'll need to cover the upfront costs yourself.
Heat pumps and biomass boilers are eligible for both schemes but the RHI also covers solar thermal panels.
How much do heat pumps cost?
Heat pumps aren't cheap. Especially when compared to a new boiler.
Air source heat pumps are the most affordable while ground source can be the most expensive. Water source heat pump prices tend to sit somewhere in between.
Ground source heat pump installation costs will be higher if the underground pipes are buried in vertical boreholes.
| Type of heat pump | Potential cost |
| --- | --- |
| Air source | £4,000 – £11,000 |
| Ground source | £10,000 – £30,000 |
| Water source | £10,000 – £12,000 |
You can see how helpful a voucher of up to £7,000 would be.
Once fitted, they could save you money in the long run. That's if you're fitting one in place of an old boiler. If your current boiler was fitted less than 5 years ago, hold off on getting a heat pump.
Is a heat pump right for my home?
A well-insulated home with a garden is perfect for a heat pump.
Heat pumps heat water to a lower temperature than boilers. So, a home that's well insulated will retain that heat and make it easier for the property to warm. And, the fact is, few homes across the UK are well insulated. So, this is a big job in itself, before we even get round to fitting the heat pumps.
It can also help to have larger radiators or underfloor heating fitted. These have larger surface areas for the heat to emit out into the room.
For water source heat pump installation to be possible, you'll need to live close to a river or lake.
Use our guide to find out if your home is heat pump ready. If a heat pump isn't suitable for your home then you could get a grant for a biomass boiler. But biomass boilers aren't suitable for all homes either. They're very large heating systems and additional space is also needed to store the fuel.
So, while the Clean Heat Grant will help many homes turn to renewable heating, a new gas boiler will still be the best bet for most homes.