Condemned Boiler? Here's What to do Next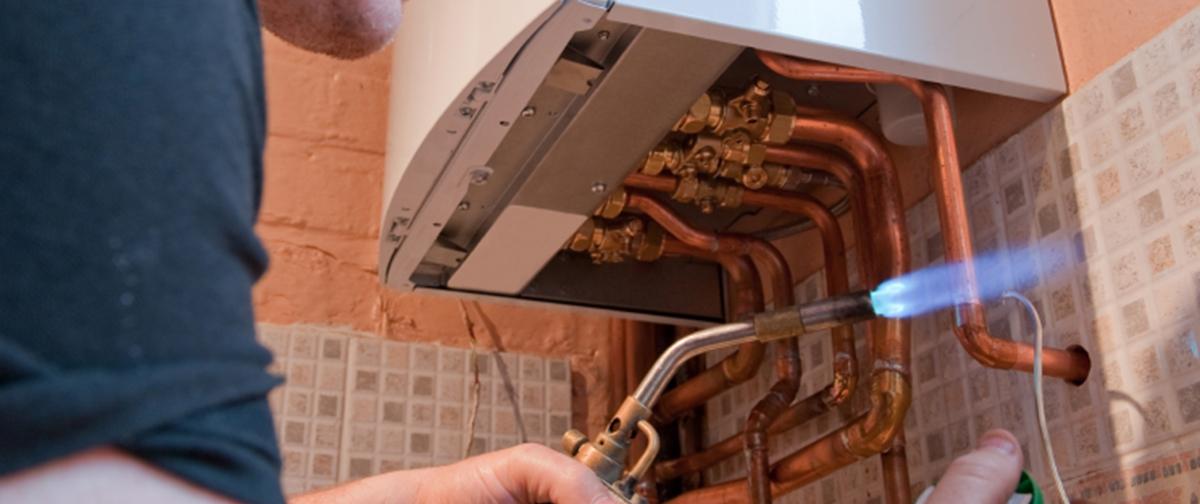 Getting the news that your boiler is 'condemned' can be stressful and sometimes even frightening. What does it mean and, importantly, what do you do next?
---
---
What is a Condemned Boiler?
A condemned boiler has been checked by a registered engineer and has been found to be operating unsafely. This could be as simple as inadequate ventilation but can mean fumes such as odourless but potentially deadly Carbon Monoxide could be leaking from the appliance. This is a very serious matter which needs addressing immediately.
If the engineer cannot find the cause of the problem and fix it, they will need to make the situation safe either by turning the boiler off or disconnecting the gas supply. They will apply a 'Danger Do Not Use' warning label to it in line with the Gas Industry Unsafe Situations Procedure (GIUSP). The label will categorise the boiler as Immediately Dangerous (ID) or At Risk (AR) and give information about what needs to be addressed.
There have been many complaints in the media about companies condemning boilers in order to sell you a new one. If you are ever unsure about the advice you've received and the alleged condemning of your boiler, we'd recommend getting a second or third opinion for peace of mind.
Type of Condemned Boilers
There are 2 categories of condemned boilers:
Immediately Dangerous (ID)
An 'Immediately Dangerous' boiler has been diagnosed as an immediate danger to life if it continues to operate. The engineer will immediately disconnect the boiler and will advise you not to use it again until the fault has been fixed. If for some reason you refuse to let the engineer disconnect the boiler they are obliged to report the matter to the Gas Emergency Service Provider (ESP). The ESP has the legal power to forcibly enter your property and make the situation safe or disconnect the gas supply.
At Risk (AR)
When a boiler is declared 'At Risk' the engineer has found at least one fault which could endanger life or the property. Again, the boiler will be disconnected and you will be advised not to use it again until the faults have been remedied.
You may, however, be advised that while the boiler is not dangerous at the present time it does not meet current industry standards. A newly installed, energy efficient boiler can both significantly reduce your heating bills and improve your home's comfort. However, it's your choice if you act on the advice or not. Cost can often be a deterrent for people who are getting by with failing boilers, but you may not be aware of the finance arrangements which are available and could enable you to spread the cost of a new boiler.
ESP Visit
Occasionally, the Gas Emergency Service Provider will visit a property when a gas leak is suspected and if they cannot confirm definitively that the boiler is safe they may also give a 'Danger Do Not Use' label. It is then your responsibility to find a Gas Safe registered engineer to check it over. You should not use the boiler until a Gas Safe registered engineer has declared it safe to use.
---
Get FREE Boiler Repair Quotes
---
What to do Next
1. Try not to panic!
The engineer will have taken all necessary measures to make the boiler safe so there's no need to worry or make rushed decisions you may regret later.
Look over the engineer's notes and advice; is the boiler repairable or is a replacement the best solution?
2. Get quotes
Whether it's a repair job or a complete replacement, you will need to start getting quotes. Even with no working boiler in your home it's still a good idea to find and compare multiple quotes from different installers so you can be sure you're getting a fair price and quality advice.
3. Find the right boiler
Don't be seduced by the cheapest quote as it might not work as efficiently as others, leading to more expensive energy bills. The length of warranty is also an important factor as a boiler is a long term investment; you don't want a unit that's unreliable or need replacing again in a couple of years.
We can help you find quotes from up to 3 Gas Safe registered engineers in your local area. Complete our simple online form and in next to no time we'll be in touch to confirm what you need and get you competitive quotes. It's simple, quick and there's no-obligation to use any of the quotes you receive.
Depending on your circumstances, you may qualify for a free boiler grant towards the cost of a new boiler. To find out if you qualify and to apply, visit boilergrants.co.uk. Please note that funding is very limited here currently.
---
---