Does My Boiler Need Servicing?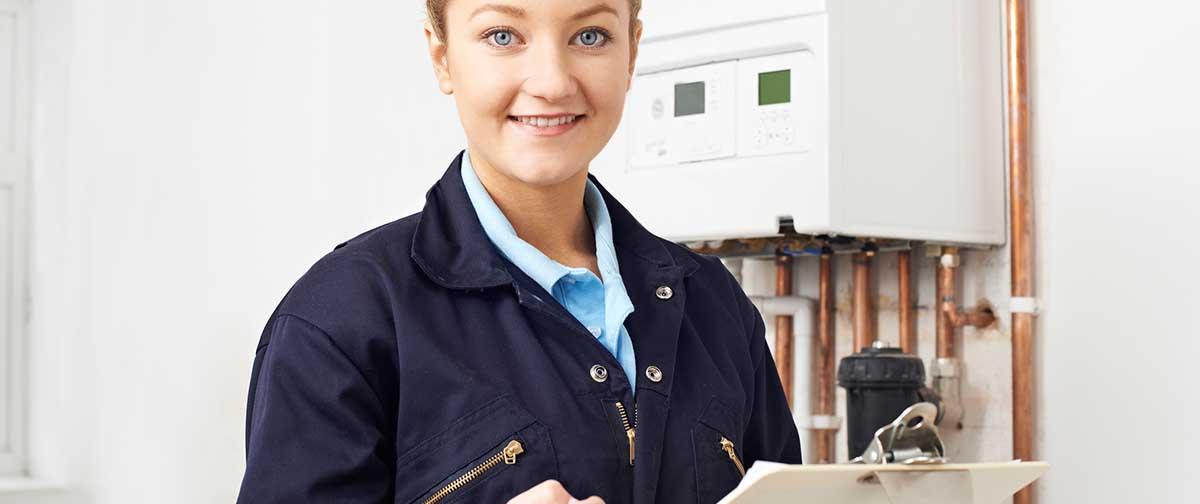 Yes, your boiler does need servicing every year to maintain your warranty for most brands.
The boiler in the home has to be properly maintained in order to continue working properly. Regular servicing of the boiler can help to keep it working at its optimum level. It's therefore helpful if you can identify when a service is needed, although it's recommended that your boiler is serviced at least once a year.
---
Get FREE Boiler Service Quotes
Get FREE quotes from trusted engineers in your local area.
Get quotes now
.
---
Early Signs to Look for
Firstly, you might notice that you aren't getting as much hot water as normal or it runs out too soon. In addition, when the boiler is part of the home's heating system you might find that the home isn't as warm as it once was during the winter months. These two factors should make you question whether or not you should call an engineer to take a look at your boiler.
Conduct Simple Checks
To be sure that your boiler needs servicing, there are some things that can be checked by yourself. These items must be checked as accurately as possible and kept track of regularly. Little things like how much fuel a boiler is using and any temperature changes it has undergone can often help to determine if a boiler needs servicing.
A few of the things that you need to keep daily records of to know whether or not the boiler needs servicing are listed here. Each one should be checked and written down to ensure that you have a visible record of each – these can then be used for future comparisons of each function.
The level of water in the boiler must be watched to ensure that it does not reach a level inadequate for use.
The low water cut-off should also be tested.
The combustion on a boiler must be visually inspected.
Both the operating pressure and temperature of the boiler should be checked.
The pressure and temperature of feed water should be checked.
The feed water pump operation should be checked on the boiler.
The temperature of the flue gas should be checked on the boiler.
The boiler's gas pressure should be checked.
Both the boiler and the burner's general operation should be checked.
These checks may sound complicated, however, the manufacturer's literature will normally explain how they can be carried out safely and cleanly.
Other Things to Check
If you notice a decrease in efficiency of the boiler then it's probably time to have it cleaned. There are also additional sections of the central heating system that have to be maintained regularly.
The vents, flow of combustion air, the piping that supplies the gas or oil, the filtration system and the quality of the water piping all need to be maintained on an ongoing basis to ensure the proper functioning of the boiler. The electrical portions of the boiler need to be maintained by a certified electrician or gas engineer though.
What Does a Boiler Service Involve?
Having your boiler serviced on a yearly basis is essential to ensure it is operating safely and running effectively. When you do have a boiler service, an engineer will visit your home and perform a series of checks on your system.
You should always use a Gas Safe registered engineer and ask to check their Gas Safe ID card before they start work on your boiler. Here's a look at some of the practices your engineer may carry out during their visit:
Visual inspection – your engineer will check that the boiler still meets current standards and requirements and look for any corrosion or leaks. They will also visually check the flame in your boiler.
Removal of the boiler casing – they will then check the components to ensure everything is working correctly and then clean the inside of the boiler. These checks should include the heat exchanger, burner, main injector and spark probe.
Flue check – the engineer will ensure there are no obstructions in the flue terminals and that the flue is safely fitted.
Gas pressure check – this will ensure your boiler is working at the correct pressure.
Boiler fired up – this allows the engineer to check for any working faults.
The engineer will likely then give you a service report, explaining what they have done. Don't be afraid to ask them any questions you might have regarding the boiler service, they will likely be very happy to explain things and advise you appropriately. If you're concerned that your boiler may not be working correctly, it is advisable to get in touch with a registered and qualified engineer even if your annual service isn't yet due.
For more information, visit our page on gas boiler servicing or use our simple online form to get free quotes for a gas boiler service.
Does Your Boiler Need Servicing?
If it's almost been a year since the last time your boiler was serviced, or installed, then it's due a service from a qualified engineer. Not having your boiler serviced will mean that any potential issues will go unnoticed and you could end up paying large sums for repair.
Finally, should you start to notice changes in the efficiency of your boiler then it is a good indicator that you should schedule a boiler service.
---
---