Does My Boiler Need Servicing?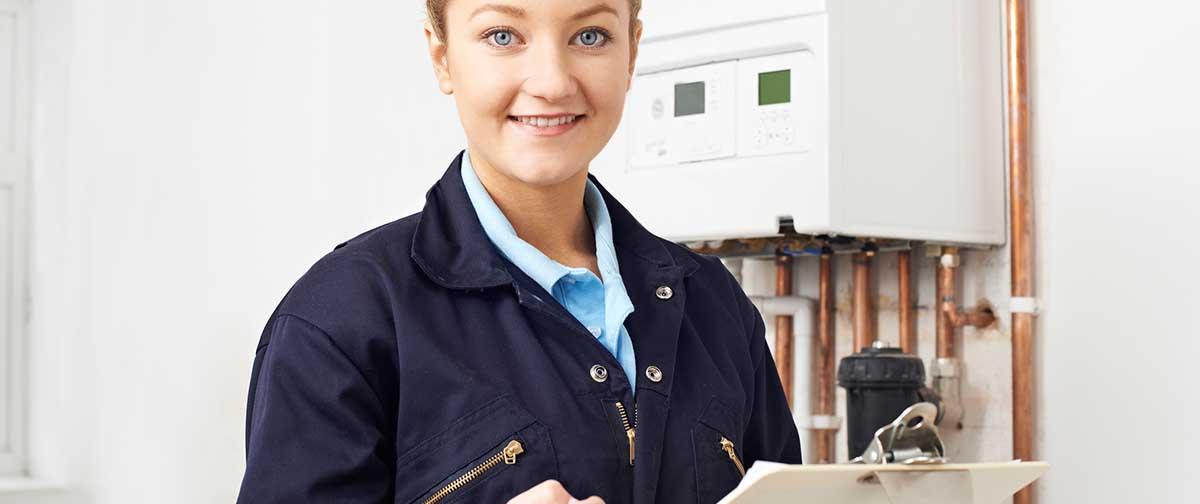 Look after your boiler and it will look after you.
The best way to keep your boiler is with an annual boiler service. This will keep your heating system running reliably, effectively and safely. An annual boiler service is also essential to keep the manufacturer warranty valid. Fail to get your boiler serviced and your warranty will end early.
So if it's been almost a year since your last boiler service, now is the time to book one.
If you're concerned that your boiler isn't working correctly, don't wait for your next boiler service – get in touch with a qualified engineer today.
How often should you service a boiler?
Get your boiler serviced once every 12 months.
An annual boiler service will keep your boiler in good condition. This means that it can heat your home effectively and safely.
All boiler manufacturers state that a boiler must be serviced annually to keep the warranty valid.
If you notice a decrease in efficiency of the boiler then it's probably time to have it cleaned. There are also additional sections of the central heating system that have to be maintained regularly.
When does a boiler need its first service?
To keep your new boiler in the best condition, it needs to be serviced within 12 months.
This is also essential if you want to keep the warranty valid. And keeping the warranty valid will give you peace of mind that you're covered by the manufacturer.
You should continue to get your boiler serviced once a year for as long as it's heating your home.
Who can service a boiler?
You will need a fully-qualified professional to service your boiler.
If you have a gas boiler (as most of us do in the UK) then you'll need a Gas Safe registered engineer. Homes with an oil boiler will need an OFTEC technician.
You can find heating engineers qualified to work on your boiler right here at Boiler Guide. All you need to do is take a moment to complete our simple online form. Then up to 3 heating engineers will be in touch to quote on your boiler service.
Is a boiler service needed by law?
If you're a landlord then you must arrange an annual boiler service by a Gas Safe registered engineer.
For homeowners, there's no legal requirement to service your boiler. However, an annual service is best for your boiler and your home.
Best time of year for a boiler service
Winter is when you need your boiler the most. So, with this in mind, it's a good idea to arrange a boiler service before the cold sets in.
Arranging a boiler service in the summer will give you the confidence that it's ready to keep your home warm through the winter. Plus, you could stand to save a bit of money as heating engineers tend to have more free time when it's warmer.
What does a boiler service involve?
During a boiler service, an engineer will check and test your heating system.
Here's a look at some of the practices your engineer may carry out during their visit:
Check the boiler still meets current standards and look for signs of corrosion or leaks.
Remove the boiler casing to make sure the parts inside the boiler are working correctly (heat exchanger, burner, main injector and spark probe). They'll the clean the inside of the boiler.
Ensure the flue is safely fitted and isn't being blocked.
Make sure the boiler is running at the correct pressure.
They'll fire up the boiler to check for any working faults.
After the service, the engineer will give you a service report which explains what they've done.
Don't be afraid to ask them any questions. They should be more than happy to explain things and offer any advise. 
For more information, visit our page on gas boiler servicing or oil boiler servicing. You can also use our simple online form to get free quotes for a boiler service.
How long does a service take?
A boiler service should be no less than 30 minutes. But all will depend on the type of boiler, manufacturer and model.
If the engineer comes across an issue with the boiler then this will add to the time.
Remember that for a thorough boiler service, always hire a Gas Safe registered engineer.
---
Get FREE Boiler Service Quotes
---
How much is a boiler service?
Most boiler services cost between £80 and £100.
These costs will vary from engineer to engineer as they all have their own rates. Boiler services in London are typically more expensive.
Boiler service plans
With a boiler service plan, you pay a monthly fee and your boiler is covered for a whole year. This also includes one boiler service during that 12 month period.
They're normally priced around £9-£13 a month which works out as £108-£156 a year. So more than you might pay for a one-off boiler service. However, you'll also covered if your boiler breaks down during that time too. So you might want to consider it if your boiler is no longer under warranty.
When to call out an engineer
Firstly, you might notice that you aren't getting as much hot water as normal or it runs out too soon. In addition, when the boiler is part of the home's heating system you might find that the home isn't as warm as it once was during the winter months. These two factors should make you question whether or not you should call an engineer to take a look at your boiler.
Get your boiler serviced
If it's almost a year since the last boiler service, or when the unit was installed, then it's due a service from a qualified engineer. Not having your boiler serviced will mean that any potential issues will go unnoticed and you could end up paying large sums for repair.
Finally, should you start to notice changes in the efficiency of your boiler then it is a good indicator that you should schedule a boiler service.
You can get quotes for a boiler service from heating engineers in your area on Boiler Guide. Take a moment to fill in our simple online form and a local heating engineers will be in touch to give you a free quote.