What is ErP? Boiler Efficiency Explained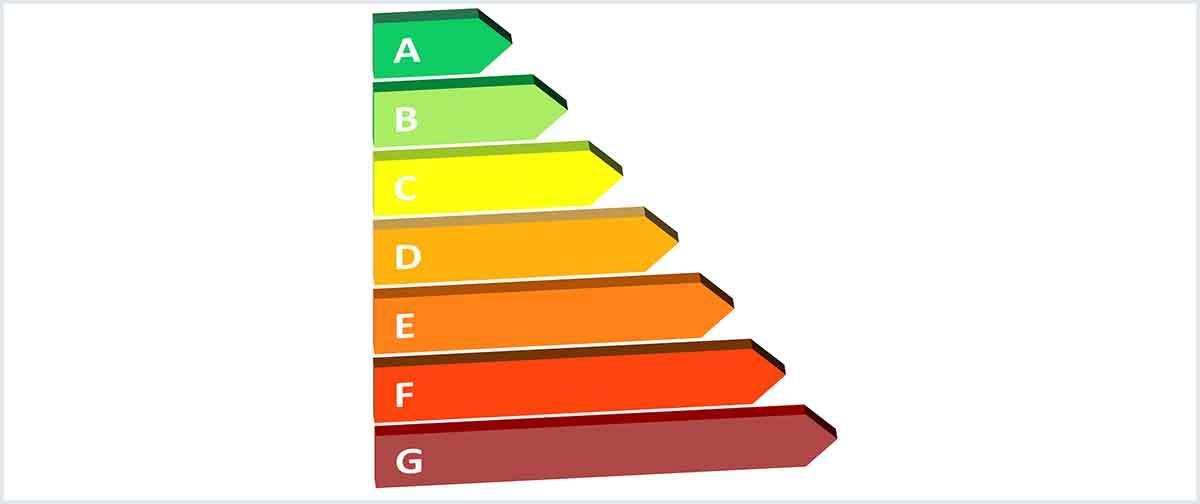 Boiler efficiency shows how much of the fuel provided to the boiler will be converted into usable heat for your heating system.
The energy efficiency rating system we use in the UK is known as ErP, which stands for the Energy related Products Directive. ErP was introduced by the European Union (EU) in September 2015, replacing the SEDBUK (Seasonal Efficiency of Domestic Boilers UK) rating system.
Get to know more about ErP and find out how being aware of boiler efficiency can help to lower your heating bills.
---
---
What is boiler efficiency?
Boiler efficiency is determined by how much of the fuel is converted into usable energy against how much fuel is wasted in the process. It is calculated as a percentage which equates to an ErP certified letter rating from A+++ down to G.
For example, if you had a highly efficient unit with a 94% boiler efficiency rating, 94% of the fuel would be used to heat the home which 6% would be wasted. To put boiler efficiency into financial terms, for every £1 you spend on heating your home with a boiler that's 94% efficient, 6p is wasted.
Why is boiler efficiency important?
For most homeowners, 50-60% of energy bills comes from heating. The higher the boiler efficiency, the cheaper your energy bills will be. There will not be a particularly noticeable reduction in your bills if you're swapping an 88% efficient boiler with a 91% model, but there are big savings to be made by swapping older inefficient G-rated boilers with modern highly-efficient heating systems.
In addition, when a boiler wastes fuel it emits this as carbon into the atmosphere – a leading cause of climate change. Boilers with higher levels of efficiency will produce less carbon, making them more efficient.
The Energy Saving Trust estimate the following annual savings are possible when replacing a G-rated boiler with an energy efficient model. When you consider that the average lifespan of a boiler is around 10-15 years, the potential savings are significant.
| House Type | Annual saving when replacing G rated system (Boiler Efficiency <70%) | Annual saving when replacing F rated system (Boiler Efficiency 70-74%) | Annual saving when replacing E rated system (Boiler Efficiency 74-78%) | Annual saving when replacing D rated system (Boiler Efficiency 78-82%) |
| --- | --- | --- | --- | --- |
| Semi-Detached | £200 | £140 | £120 | £120 |
| Detached | £305 | £210 | £180 | £180 |
| Detached Bungalow | £155 | £105 | £90 | £90 |
| Mid terrace house | £175 | £120 | £105 | £105 |
| Mid floor flat | £95 | £65 | £55 | £55 |
What is the ErP Directive?
It's all about reducing our negative impact on the environment by lowering Europe's carbon emissions by 20% by 2020 (compared to 1990 levels). The EU intends to phase out appliances which are inefficient, reduce our reliance on fossil fuels like oil and gas and increase our use of renewable energy by 20%.
ErP applies to all residential and commercial heating products across Europe and has 2 key benefits:
Energy labelling is now clearer so consumers can choose the most energy efficient products, enabling them to both reduce their carbon emissions and save money on energy bills.
ErP introduced new regulations for manufacturers known as 'Ecodesign'; products like boilers now had to meet higher energy efficiency criteria before they could be sold. Boilers which didn't meet the required standard could no longer be manufactured or purchased, and only those which had been purchased before 15th September 2015 could be installed.
ErP energy labels
Under ErP, boilers have to be labelled with their efficiency level from G (lowest efficiency) to A+++ (highest efficiency).
Here's how the ErP label looks:
Manufacturers and retailers are responsible for ensuring their products are accurately labelled and the installer who fits your new boiler must assess the energy efficiency of your entire heating system. For example, if they install an A-rated boiler with smart thermostat controls, the controls should improve the efficiency of your system and they will need to give you a rating for both combined.
What's the difference between SEDBUK and ErP?
Originally SEDBUK ratings were represented by letters A – G. However, since ErP was introduced which also uses letters (A+++ to G), the SEDBUK letters have been withdrawn to avoid confusion. SEDBUK energy efficiency is now usually displayed as a percentage.
The newer ErP ratings are calculated slightly differently to the older SEDBUK ratings; the result is that boiler efficiencies appear lower under the ErP system. In addition, modern condensing boilers are now required by law to meet a minimum efficiency of 92% so most new boilers will meet this standard. This means there is no real point of difference for consumers to compare and is why many manufacturers choose to show both the SEDBUK percentage and the ErP rating.
If you're interested in comparing the energy efficiency of boilers then the SEDBUK figure is the best way to do this, but there is rarely more than 1-2% between new boilers.
Note: When comparing SEDBUK figures you may see both SEDBUK 2005 and SEDBUK 2009 as the SEDBUK rating system was adjusted in 2009 to use percentages rather than letters. Some older boilers were tested for efficiency against the SEDBUK 2005 criteria. For an idea of the difference between, a Sedbuk 2005 90% efficient A-rated gas, oil or LPG boiler works out as 88% efficient under the Sedbuk 2009 system. Check the energy efficiency of your boiler at Home Heating Guide.
---
---
Then came Boiler Plus…
ErP was rolled out in September 2015, but since then the UK government has gone one step further in the quest for better energy efficiency.
In April 2018 the Boiler Plus legislation came into effect raising the minimum efficiency level of all gas boilers manufactured and installed in England to 92% ErP. It also stated that other energy efficiency measures must be taken such as:
Time and temperature controls are required for all gas and oil boiler installations
Combi boiler installations must also include one of the following: Weather compensation, Load compensation, Flue Gas Heat Recovery, Smart controls.
While ErP labelling was the responsibility of manufacturers, retailers and installers, Boiler Plus also requires consumers to step up. Homeowners who knowingly allow a non-compliant boiler installation to be carried out could face prosecution and fines of up to £5,000.
How do condensing boilers improve efficiency?
Condensing boilers are highly efficient and produce less carbon than conventional boilers, reasons why all UK installations since 2005 must be condensing.
A boiler is made condensing by the addition of a Flue Gas Recovery System (something non-condensing boilers don't have) which is able to produce more heat from waste gases, which would otherwise be lost. So, effectively, condensing boilers are able to produce more heat from the same amount of fuel.
Condensing boilers are able to achieve such high levels of efficiency that they're all ErP A-rated.
How efficient is my boiler?
All boilers should come with an energy efficiency label with stuck onto the unit itself or included with the boiler's paperwork. If you can't find an efficiency label then it's possible to find out the boiler efficiency using the name of the manufacturer, model and model number. By submitting this information into the PCBD database you'll be able to find out the efficiency of your boiler. We also have a comprehensive list of boilers in our Boiler Comparison Tool which displays the efficiency.
It's worth noting that over time the efficiency of a boiler will gradually decrease as it ages. This is one reason why it's important to replace older heating systems with a modern unit that will be more efficient – helping to save you money on your energy bills.
How to use your boiler efficiently
For a boiler to operate at its most efficient, it has to be used efficiently. There are a number of ways you can increase boiler efficiency:
Don't keep the central heating on all day
Turn the central heating off when your home is empty
Set the controls on your boiler to be lower – recommended domestic hot water temperature is 60°C while central heating is 75°C. Lower temperatures are not only more efficient but safer too
Turning down your thermostat by a single degree can save you as much as £65 a year on your heating bills
Have a smart thermostat installed, such as the Nest Learning Thermostat or Hive Active Heating, which will give you greater control (even when you're not home) and can adapt to your heating habits.
Anyone with a combination boiler can use our guide to learn How to Use a Combi Boiler Efficiently.
Which boilers are the most efficient?
Thanks to new regulations, all manufacturers offer condensing boilers in the form of combi, system and regular units. The manufacturers with the best reputation for delivering units with high boiler efficiency are Ideal, Vaillant and Worcester Bosch.
| Condensing boiler model | SEDBUK SAP Seasonal Efficiency 2009 | ErP Seasonal Space Heating Efficiency | ErP Rating |
| --- | --- | --- | --- |
| Ideal Logic Max Combi | 89.6% | 94% | A |
| Vaillant ecoTEC Plus Combi | 89.3% | 94% | A |
| Worcester 2000 | 89.4% | 93% | A |
---
---