How Does Boiler Frost Protection Heating Work?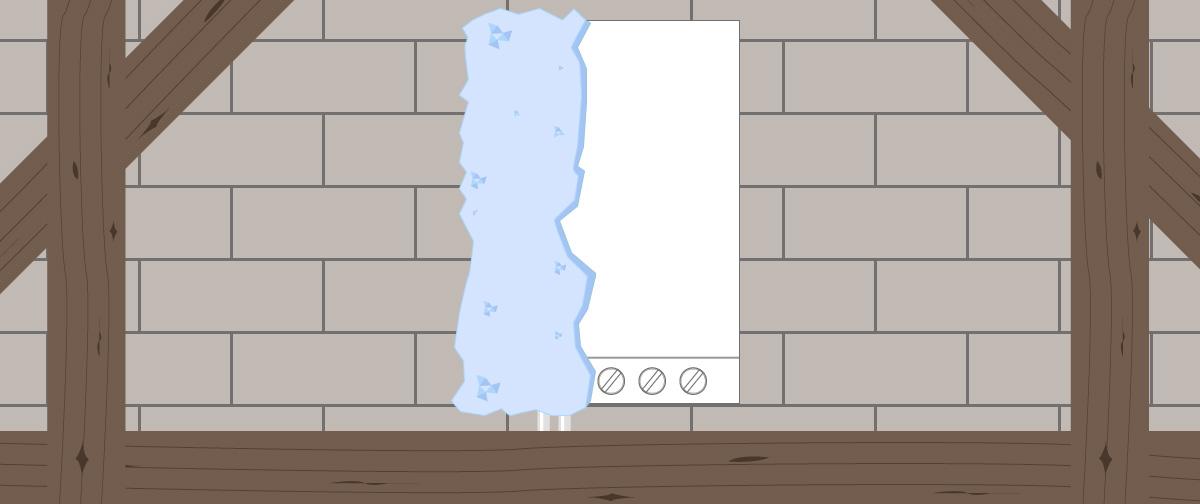 Without frost protection heating, the water in your boiler could end up freezing, preventing it from heating the home. And potentially cause serious damage.
Fortunately, modern boilers include a boiler frost protection feature which turns the boiler on if the temperature of the water within the unit drops too low.
What is boiler frost protection?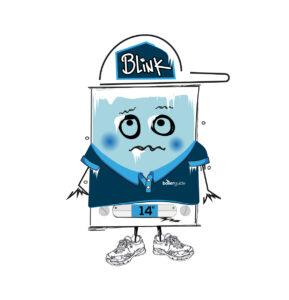 A boiler installed in a garage or loft is at higher risk of freezing than a unit installed in a kitchen or utility room.
Boilers have water within them that is susceptible to freezing in cold conditions and if this happens the boiler is likely to breakdown. To combat this, modern boilers have a frost protection feature that sees the boiler turn on if the temperature of the water drops to a certain level, heating it up until the risk of freezing has been prevented.
Here's a step-by-step look at hot boiler frost protection works:
Water in the boiler drops to a temperature of 5°C
The boiler turns on to heat up the water within the boiler
When the temperature of the water reaches 10°C the boiler turns off
While many modern boilers come with frost protection, separate frost protection thermostats are also available.
For frost protection to activate, the power supply to the boiler must be switched on.
Will frost protection turn the central heating on?
A common misconception with frost protection is that the radiators around the property will come on. As long as the system is working correctly, this won't happen.
The difference between a boiler firing up for central heating and frost protection is that rather than circulating hot water around the central heating system to heat the property, frost protection heats the water within the boiler. If your boiler is heating up the central heating system during this time then there might be an issue with the diverter valve.
Protecting the pipework that comes out of the boiler with insulation is also important as they can also be susceptible to freezing.
Won't this increase my energy bills?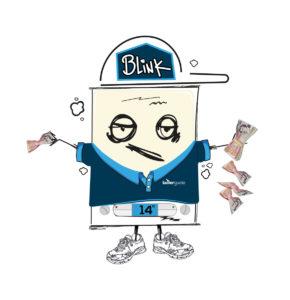 Frost protection does mean that the boiler has to ignite, using energy which will be reflected in your bill. However, frost protection could save you from a large repair bill further down the line.
Keeping the minimum temperature level to around 5°C will mean that the boiler only comes on at the coldest of times. If this temperature is much higher then you'll see the frequency of the boiler igniting for frost protection increase and also become more unnecessary.
Types of thermostats
When it comes to thermostats, there are room thermostats and frost protection thermostats but room thermostats can also have a frost protection feature.
Essentially, room thermostats measure the temperature of the room in which it's been installed. Some room thermostats do have a frost protection feature which prevents the house from getting too cold by turning the central heating on when the temperature drops to a certain level.
Frost protection thermostats, on the other hand, are designed to protect boilers installed in an area that doesn't have central heating i.e. a garage or loft. Should the frost protection thermostat detect that the temperature has dropped to a certain level (commonly 5°C), the boiler will ignite sending hot water around the pipes to prevent them from freezing.
What happens to frozen central heating?
Frozen pipes can cause serious damage to your central heating system and lead to the need for repairs or complete replacement.
In some cases, pipes aren't in the most visible places so you might be unaware that they've frozen until it's too late. If it goes unnoticed, this can lead to:

Blockages in the system
Burst pipes
Water damage around the property
Lack of running water
Damage to the heat exchanger

This is why a frost protection thermostat and/or pipe insulation to protect the central heating system from freezing during cold weather is essential.
---
---
Ideal temperature for a frost protection thermostat
It's recommended that frost protection heating thermostats are set to around 5°C. This means that the boiler will fire up when the temperature of the water in the boiler reaches 5°C to prevent the system from freezing.
Once the water has reached a temperature that removes the risk of freezing (often 10°C), the boiler will switch off.
Radiator frost protection heating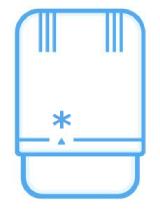 You can also add frost protection to inidividual radiators around your home too with the addition of a radiator valve. By turning the radiator valve to the frost symbol (*) the boiler will heat it up should the temperature drop below 5°C.
So rather than turning individual radiators all the way off during the winter months, the frost protection setting will protect it from the cold temperatures.
Insulate additional central heating pipes
As well as a boiler frost protection thermostat, you can protect the pipes of your central heating system from freezing by insulating them.
Wrapping the pipes in a jacket is simple and also relatively inexpensive, with the insulation costing around £5-£7 per metre.
Insulated hot water pipes will not only help to prevent the pipes from freezing but will also keep the hot water warmer for longer. This means that less energy is needed to keep the water being sent to the central heating system, taps and showers, helping to lower your energy bills.
As well as wrapping the pipes in lagging, you can also insulate the hot water storage tank (if you have one) to keep the hot water warmer for longer – further reducing energy usage.
Visit our guide on How to Insulate Your Hot Water Tank & Pipes for more information.
Boiler frost protection thermostats
Modern boilers tend to have a frost protection built-in but they can also be protected by a thermostat. A separate frost protection thermostat or smart thermostat can be fitted to an existing central heating system for added protection from freezing.
A frost thermostat will keep your heating system from dropping below a certain temperature. There are many models on the market, which tend to be priced between £20 and £30 before installation.
| Frost Thermostat Model | Potential Cost |
| --- | --- |
| Drayton RTS3 | £22 |
| Honeywell T4360A | £24 |
| Salus FT100 | £18 |
| SUNVIC TLM2257 | £30 |
If you're looking for more advanced heating controls then you should consider a smart thermostat. Smart thermostats, such as Nest and Hive, will prevent pipes from freezing. In addition, they can also adapt to your heating habits, be controlled from a smart device, monitor the weather conditions and act accordingly and know when the property is empty thanks to geolocation.
| Smart Thermostat | Potential Cost |
| --- | --- |
| Nest Learning Thermostat | £220 - £280 |
| Nest Thermostat E | £250 - £280 |
| Hive Active Heating 2 | £210 - £320 |
| Honeywell Evohome | £329 - £410 |
Compare the Best Smart Thermostats.
Boilers with frost protection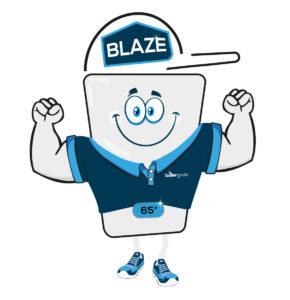 Many modern boilers come with built-in frost protection heating. This means that you don't need to have a separate frost protection thermostat installed.
Whether you have a combi, system or regular boiler, there's a boiler range that includes frost protection as standard.
Combi boilers
A combi boiler delivers heating and hot water on demand using the mains water supply. They're single cost-effective heating systems that don't take up much space as there's no need for additional tanks or cylinders. Properties with 1-2 bathrooms are ideal for combi boilers – larger properties should turn to a system boiler.
Leading combi boiler manufacturers, including Baxi, Ideal, Vaillant and Worcester Bosch all offer heating systems with frost protection.
| Combi Boiler Range | Frost Protection? | Potential Cost (excluding installation) |
| --- | --- | --- |
| Baxi 800 | ✓ | £900 – £1,200 |
| Ideal Logic Max | ✓ | £894 – £1,077 |
| Vaillant ecoTEC Plus | ✓ | £1,025 – £1,355 |
| Worcester Bosch Greenstar CDi | ✓ | £1,120 – £1,800 |
System boilers
System boilers take their water supply from the mains just like a combi, but the hot water is stored in a cylinder or tank for use at a later time. This allows them to meet the higher domestic hot water demands of properties with multiple bathrooms.
| System Boiler Range | Frost Protection? | Potential Cost (excluding installation) |
| --- | --- | --- |
| ATAG iS | ✓ | – |
| Ideal Logic+ | ✓ | £815 – £920 |
| Vaillant ecoTEC Plus | ✓ | £850 – £1,250 |
| Viessmann Vitodens 100-W | ✓ | £995 – £1,175 |
Regular boilers
A regular boiler is the best option for larger homes and are often found in older properties. They're made up of a number of parts, including: the boiler, heating controls, a hot water cylinder, cold water storage cistern and a feed and expansion tank. Regular boilers tend to only be recommended in properties with this type of heating system already installed.
| Regular Boiler Range | Frost Protection? | Potential Cost (excluding installation) |
| --- | --- | --- |
| Baxi 600 Heat | ✓ | £730 – £1,010 |
| Ideal Logic Max Heat | ✓ | £839 – £1,059 |
| Vaillant ecoTEC Plus | ✓ | £825 – £1,550 |
| Worcester Bosch Greenstar Ri | ✓ | £731 – £1,433 |
These are only a select few boiler ranges in the UK that have a frost protection feature, others are also available.
The potential costs don't include the installation, which will vary from installer to installer. To keep the price down, we highly recommend comparing prices from multiple installers and using Boiler Guide, you can get free quotes for a new boiler installation from up to 3 Gas Safe Registered engineers in your area.
---
---