How to Reset Your Boiler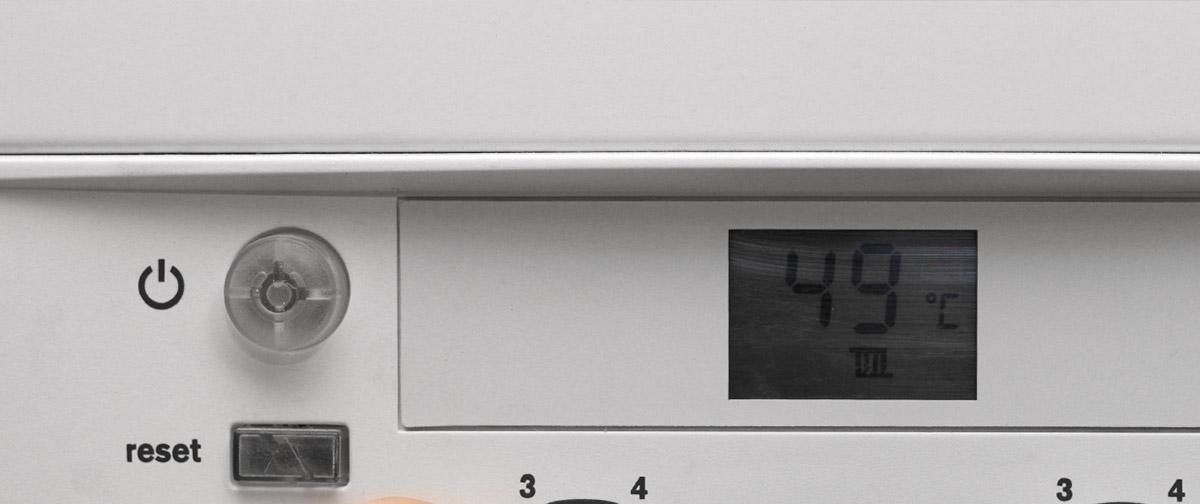 A boiler that's not turning on isn't exactly ideal, but many modern appliances are designed to 'lockout' when there's a fault or risk for your safety.
Once the fault has been repaired, knowing how to reset your boiler will help you to get your heating and hot water back up and running before you know it and that's where this guide comes in. We'll be explaining why your boiler might have gone into a lockout mode and how to get it going again.
---
---
Watch: How to Reset a Boiler
When Does a Boiler Need Resetting?
Modern boilers have a safety feature where they shut down when an issue is detected. Great for safety, but unfortunately that means no central heating or hot water for taps. This is known as a boiler lock out and could be caused by:
A fault in the system which is normally represented by an error code on the display screen to help you locate the issue
Unsafe conditions to keep operating such as a bad supply of gas
To get the boiler working again it will need to be reset but before doing this the fault will need to be found and repaired.
If you're seeing an error code but aren't sure what it means, you can find out by using our error code guides. Just find the manufacturer of your boiler to discover what the error code means.
How to Reset a Boiler
All boilers have a reset button but where it's located on the appliance will vary from model to model. If you can't see the button, then check the manual that came with your boiler, which should also explain how to reset the boiler. In most cases though, once you've found the reset button you will need to:
Push the button and hold if for up to 10 seconds
Wait for the boiler to ignite (this could take several minutes)
Be careful not to press the button several times as this could lead to the boiler requiring an expensive repair.
You'll be able to tell if the boiler has reset because the flame will ignite, the error code will disappear and you might see a green light (rather than red or orange). If the boiler hasn't reset then you should contact a qualified engineer who will be able to locate the fault.
Why Has My Boiler Gone into Lockout?
There are many reasons why your boiler might have shut itself down but some issues are more common than others.
Water pressure
If the water pressure is either too low or too high your boiler could stop working altogether, not just lockout. You can find out the water pressure by looking at the pressure gauge; you should aim to keep it at around 1 bar.
Ignition failure
Many boilers will lockout after 3 failed attempts to ignite. There are several reasons why this might happen (e.g. blocked burner, insufficient gas pressure) and you should contact a heating engineer to take a look.
Heat exchanger blocked
A build up of limescale or sludge on the heat exchanger can restrict the flow of water and result in your heating system 'kettling; i.e. sounding like a kettle.
Take a look through our list of the Top 10 Most Common Boiler Problems to discover more potential causes of the boiler lockout.
Some of the faults you can resolve yourself but if you have any doubt get in touch with a qualified engineer who will be able to get your boiler back to working order. By using Boiler Guide, you can get free quotes from up to 3 trusted engineers in your area who will each offer you a quote, allowing you to compare and pick the best one.
Boiler Not Turning on after Resetting
You've repaired the fault, reset the boiler and are well on your way to getting the boiler going again only for it not to ignite. In this case, you'll need to look further than the issue that the fault code displayed.
If the original fault code wasn't about the boiler pressure then check the pressure gauge to see if it's too high or too low – the needle should be sat around 1 bar
Ensure that there is power getting to the boiler. You'll be able to tell because the display screen will be lit. This is particularly common after a power cut and it's a good idea to check your fuse box.
My Boiler Constantly Needs Resetting, What Can I Do?
A boiler that needs resetting on a regular basis probably has an ongoing fault within the system, such as:
A faulty pump
Leaking from the system
A blocked plate heat exchanger
An electric part of appliance needing to be replaced.
If you find that you're having to reset your boiler regularly then it might be a sign that your boiler is on its last legs and you should consider installing a brand new one.
---
We have homeowners that need your help.
---